'Loki': Kate Herron Answers if Loki Will Ever Have a Male Love Interest in the MCU
Loki premiered on Disney+ on June 9. The Marvel series stars Tom Hiddleston as Loki, Sophia Di Martino as Sylvie, Owen Wilson as Mobius M. Mobius, Wunmi Mosaku as Hunter B-15, and Gugu Mbatha-Raw as Ravonna Renslayer. In the third episode of Loki, "Lamentis," Loki is confirmed to be bisexual, becoming the first bisexual lead character in the Marvel Cinematic Universe. During an interview with Collider, director Kate Herron answered if Loki will have a male love interest in the future.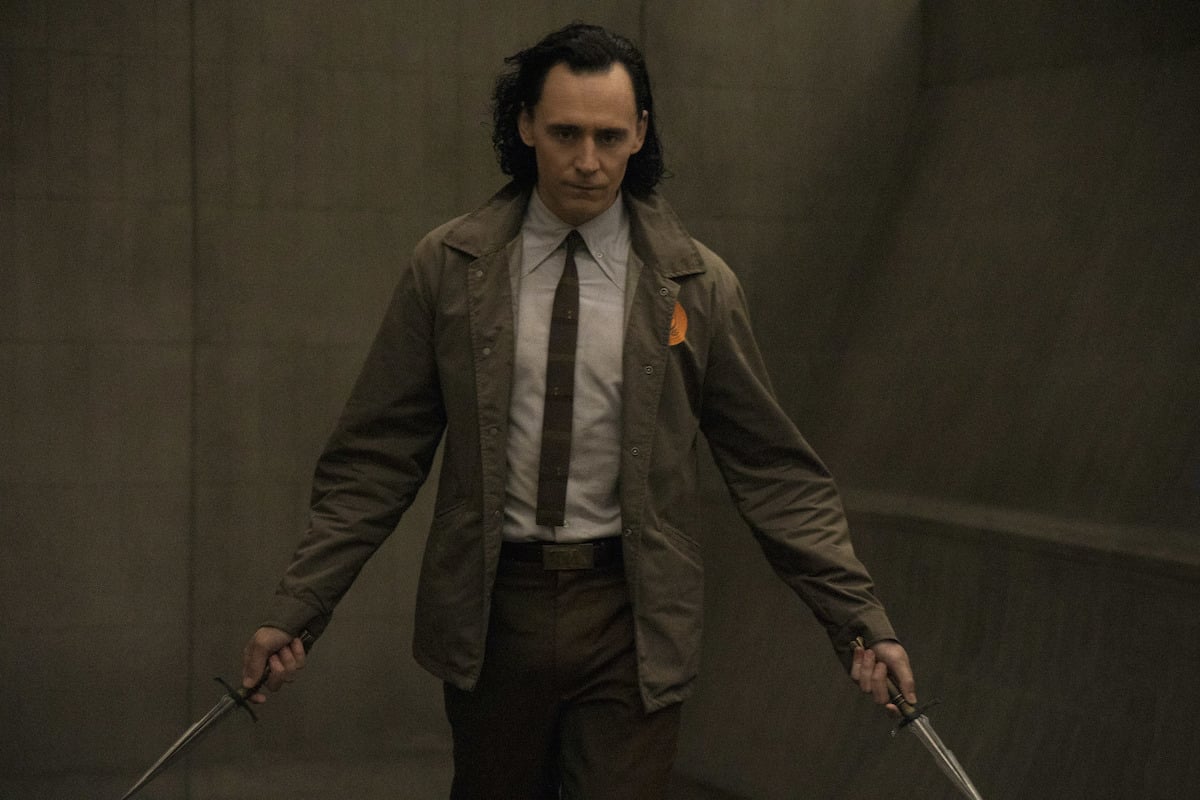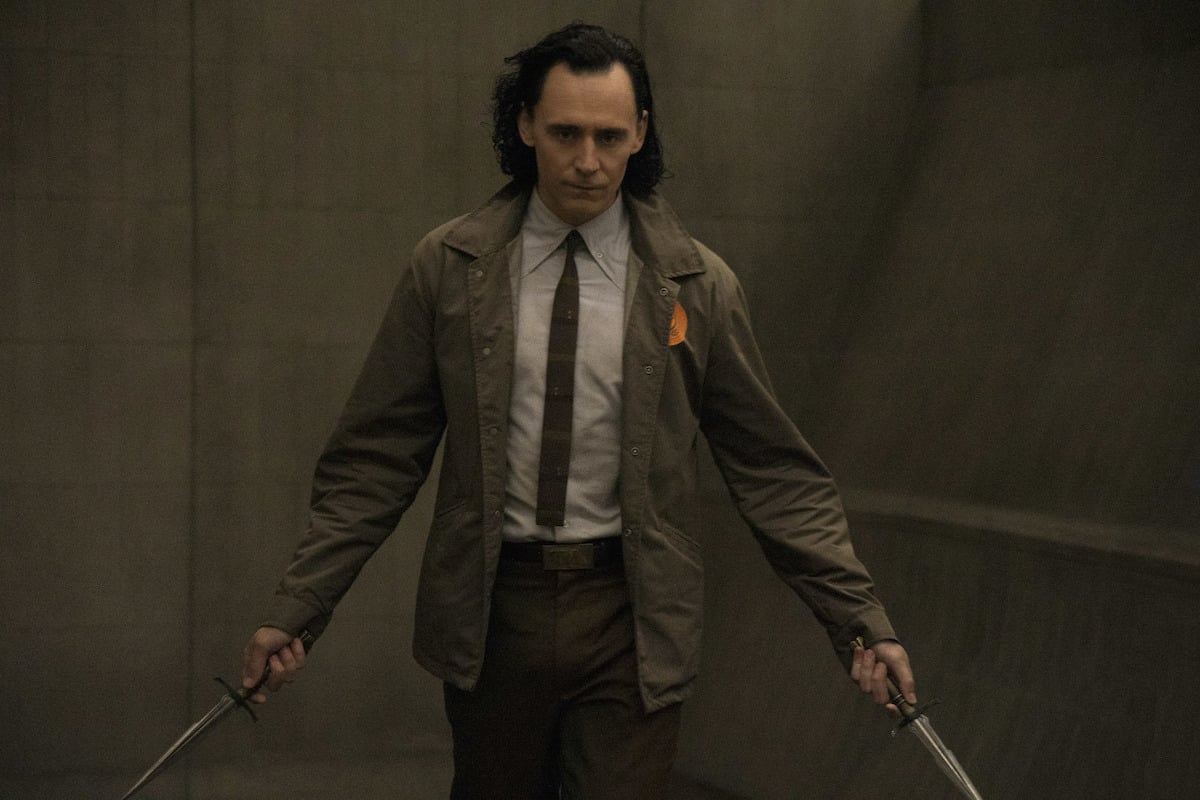 Loki came out as bisexual in episode 3 of 'Loki'
In "Lamentis," Loki and Sylvie bond as they ride a train that will take them to an evacuation ark. While talking, they discuss their childhoods, Asgard, and their views on love.
Sylvie brings up Loki's romantic history and asks, "How about you? You're a prince. Must've been would-be princesses. Or perhaps another prince."
Loki replies, "A bit of both. I suspect the same as you. But nothing ever…"
"Real," Sylvie affirms.
With this brief but monumental conversation, Loki became the first character to ever openly identify as bisexual in the MCU. The Disney+ series previously confirmed that Loki is genderfluid like his comic book counterpart.
RELATED: 'Loki' Fan Theory Connects the MCU to 'The Good Place'
Kate Herron has 'hope' Loki could have a male love interest
So far in Loki, Sylvie and Loki have been hinted to be potential love interests despite the fact they are both Loki variants. While Sylvie is Loki's first true love story in the MCU, Herron has hope that the character could have more romantic storylines in the future.
When asked if Loki could ever have a male romantic partner, Herron told Collider, "Basically I don't know plans for the future with Loki — I'm so focused on this story. But I would say that part of my thinking was, well, if it's canon and it's acknowledged, then yeah I hope there's obviously more road to travel with that aspect of his personality. And I hope it has opened the door to more stories, definitely."
What the director thinks of Loki's bisexuality
While speaking with Collider, Herron also delved into the scene where Loki and Sylvie talk about their sexuality. According to the director, everyone working on the Marvel series understood the significance of the scene.
RELATED: 'Loki': 5 Huge Questions the Season Finale Needs to Answer
Herron told Collider she is "proud" of how the scene turned out, saying:
"I guess I would say on the creation at the moment, it's canon in the comics, he's being written as bi and also pan, and I just wanted to make sure that we were acknowledging that aspect of his personality. Because the whole show is about Loki's identity, and it felt like, well, we should be acknowledging this. When I joined, it was very important to me, and it was also very important to the team as well, like the writers and the studio. So I think for us, it was really just about finding a moment that felt like the right moment for it. I think the train felt good to us because, it's a very raw conversation, they're both opening up about their lives. And I think we wanted to do it in a way… How to explain it? Well, if someone asks me, I would just be very matter of fact about it. I think that was really important to us, just normalizing the fact of him being like, 'Yeah, a bit of both.' That for us felt very important. I'm very proud that we got it in there and we got to acknowledge that. Yeah, that's what I would say."
Episode 6 of Loki will premiere on Disney+ on July 14.