'Loki': Is the Marvel Series Returning for Season 2?
Loki has threatened to upend the Marvel Cinematic Universe since its series premiere, and its Season 1 finale didn't disappoint. Episode 6 raised more questions than it provided answers for. It also introduced more chaos into the MCU, a fitting end for a series about the franchise's God of Mischief. After such a suspenseful episode, fans may wonder if there's more of this series on the horizon. Is Loki renewed for a Season 2?
[Spoiler alert: This article contains spoilers for Loki Episode 6.]
What happened in the 'Loki' Season 1 finale?
RELATED: Loki and Sylvie's Relationship Is About Forgiveness, According to 'Loki' Writer Michael Waldron
Loki Season 1 concludes with Loki (Tom Hiddleston) and Sylvie (Sophia Di Martino) finally tracking down the man behind the Time Variance Authority: Kang the Conquerer. Although he never explicitly comes out and says his name, the villain drops the term "conqueror" multiple times throughout the episode. That's not to mention Jonathan Majors plays Loki's Big Bad — the same actor confirmed to play Kang in Ant-Man 3.
Kang outlines the reason behind the TVA, which is basically to stop variants from starting a multiverse war. He then offers Loki and Sylvie a choice: lord over the Sacred Timeline themselves or scrap the entire thing and risk what comes after. Although Hiddleston's Loki sees the dangers of restoring the multiverse, Sylvie isn't as convinced. She betrays Loki, sending him back to the TVA, then kills Kang.
After the timeline begins branching out of control, Loki runs to find Mobius (Owen Wilson) — only to realize his friend doesn't remember him. It seems Hiddleston's character was transported to a different universe than the one he was previously in. The episode ends with him staring up at a statue of Kang, whose variants have clearly taken on an important — and dangerous — role in this multiverse. The character could prove the Big Bad of Loki Season 2 and the greater MCU.
Is the Marvel series renewed for a second season?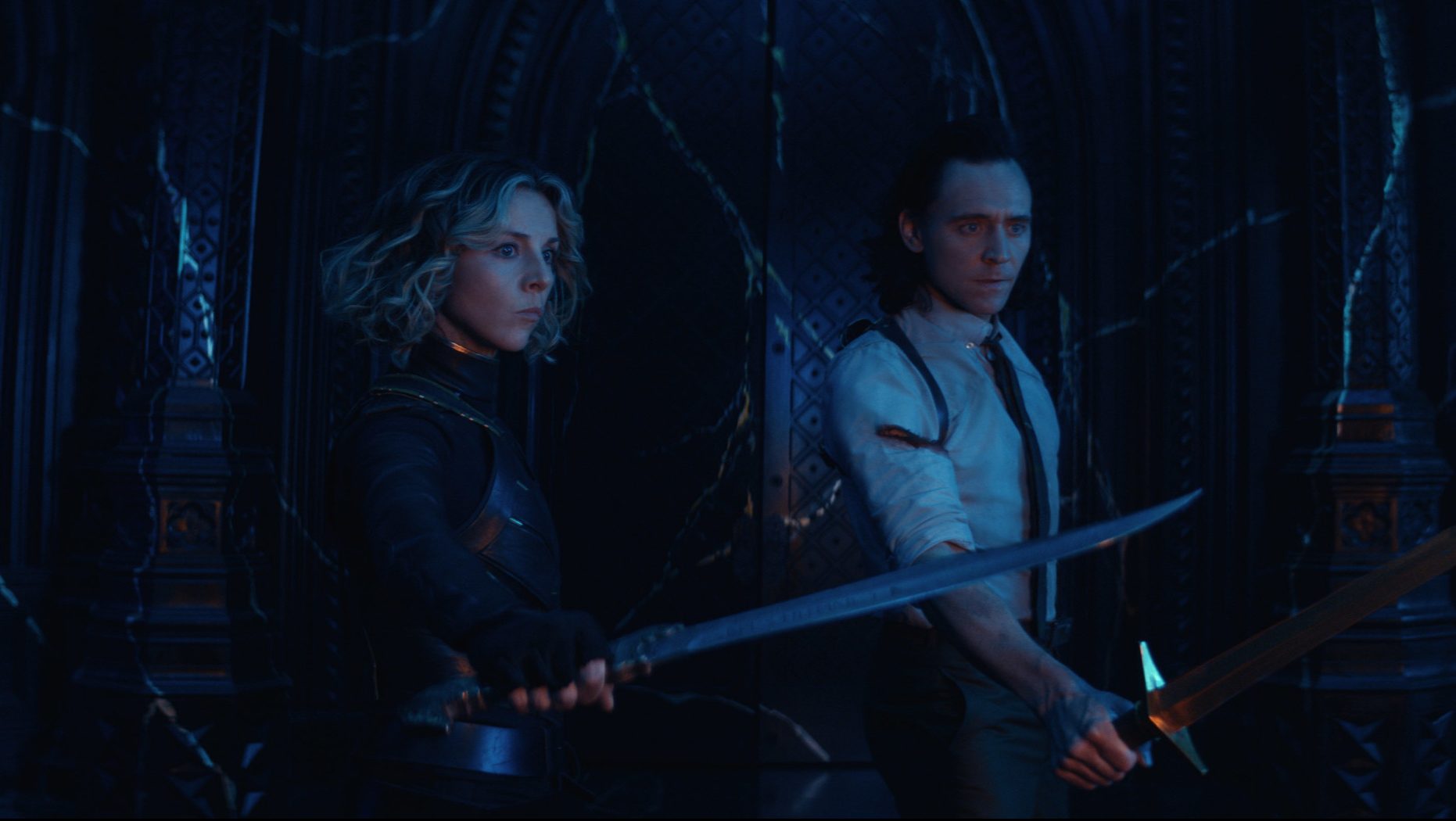 RELATED: 'Loki' Is Just the Beginning of LGBTQ Representation in the MCU, Says Marvel Exec Victoria Alonso
Anyone who sticks around for the Loki post-credits scene will receive some exciting news: the show has been renewed for a second season. The brief addition to the credits shows someone at the TVA stamping a file. The stamp reads, "Loki will return in Season 2."
Fans guessed that Loki might receive a renewal, if only because the series couldn't possibly cover all the ground it needed to in a single six-episode season. While WandaVision and The Falcon and the Winter Soldier appeared to be working toward concrete conclusions, Loki continued to expand its story. Of the three Disney+ series, it certainly holds the most potential for a prolonged run.
Unfortunately, the post-credits scene doesn't offer any details about when fans will see Loki and Sylvie again. Their story undoubtedly leads into the other MCU projects planned for Phase 4. However, where Loki Season 2 will fit into the whole thing remains a mystery — one of the many introduced in the finale.
What will 'Loki' Season 2 be about?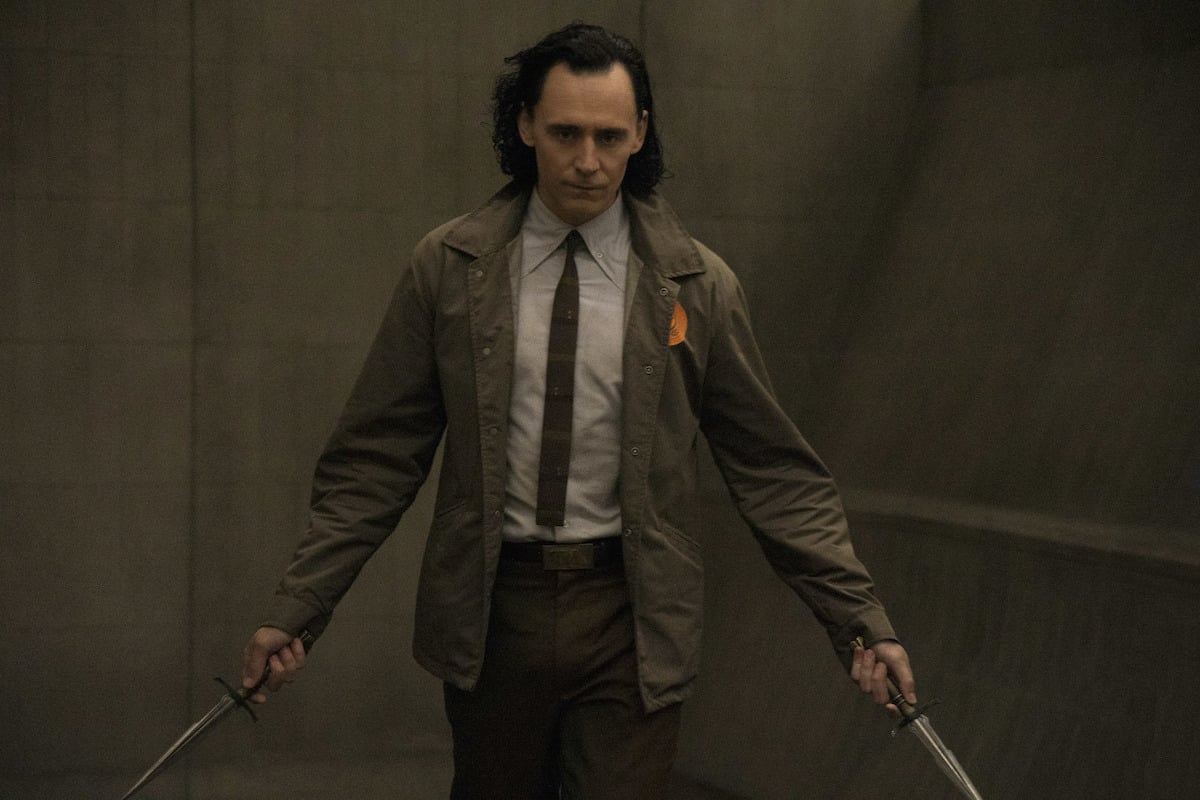 RELATED: 'Loki' Director Kate Herron Wants to Explore the 'Different Shades' of Tom Hiddleston's Character
It's hard to say what Loki Season 2 will cover since Marvel hasn't indicated when it might arrive. Although the obvious trajectory would see Loki and Mobius trying to repair the Sacred Timeline, such efforts will probably start in Doctor Strange in the Multiverse of Madness. It seems possible that Loki's second outing could come directly before or immediately after the 2022 film.
Without more insight into where Loki Season 2 falls on the MCU timeline, however, it's all but impossible to make an educated guess about what the characters will be up to. One thing seems certain heading into new episodes though: Loki and Sylvie will eventually need to deal with what happened between them. The show could see Sylvie becoming its new villain, or it could offer her character a redemption arc similar to Hiddleston's character.
Although viewers may have a while to wait before Loki Season 2 arrives, there's plenty to look forward to in the meantime. Marvel's What If…? arrives in August, and it will offer a glimpse of what the multiverse could look like. Spider-Man: No Way Home and Doctor Strange 2 will cover similar territory, meaning the oddities won't stop with Loki.