'Loki' Producer Says Mobius and Loki Make up '1 of the Love Stories' in the Show
'Loki' premiered on Disney+ on June 9, and the series follows Tom Hiddleston's Loki after the character stole the Tesseract in 'Avengers: Endgame.' Owen Wilson appears in the show as Mobius M. Mobius, and he builds an unexpected friendship with Loki. In an interview with Vanity Fair, 'Loki' writer and producer Michael Waldron said that Loki and Mobius have 'one of the love stories' on the show.
On June 9, Loki premiered on Disney+. The series stars Tom Hiddleston in the role of Loki, Owen Wilson as Mobius M. Mobius, Sophia Di Martino as a Loki Variant, Wunmi Mosaku as Hunter B-15, and Gugu Mbatha-Raw as Ravonna Renslayer.
The Disney+ series features six episodes and follows Loki after he stole the Tesseract in Avengers: Endgame. During an interview with Vanity Fair, Loki writer and producer Michael Waldron revealed that Loki and Mobius will be "one of the love stories" in the Disney+ series.
[Spoiler Alert: This article contains spoilers for season 1 episode 2 of Loki.]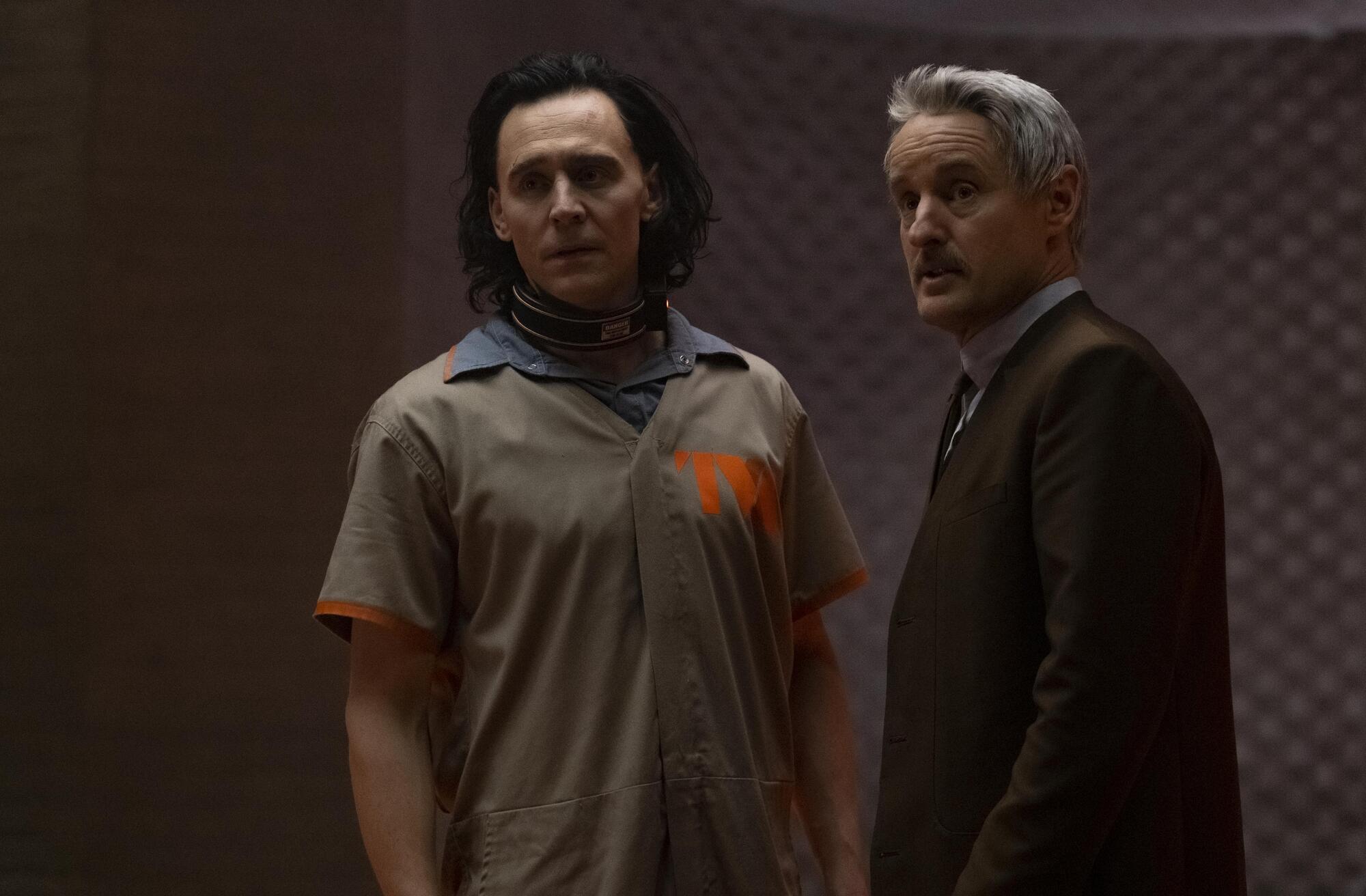 Loki and Mobius have a heartwarming friendship in 'Loki'
After Loki is captured by the Time Variance Authority (TVA) for stealing the Tesseract, he meets Mobius. The two quickly develop a fun chemistry as they debate on whether they can trust one another. Despite Loki being the God of Mischief, Mobius puts a lot of faith in Loki in the series' first episode, "Glorious Purpose."
By the season's second episode, "The Variant," Loki and Mobius have a rapport with one another. The two depend on one another, joke around, and Mobius finds himself becoming endearingly annoyed with Loki's constant talking and need to be right.
"Mobius and Loki, that's one of the love stories you might see in Loki for sure. Although if you print that, knowing our fans, they're going to take it the wrong way," Waldron told Vanity Fair.
When asked if he meant that the two characters have a platonic love for one another, Waldron added, "Exactly. Right."
What Tom Hiddleston thinks of Loki and Mobius' relationship
While appearing on Vanity Fair's Still Watching podcast, Hiddleston gave his thoughts on the relationship between Loki and Mobius. The new Disney+ series marks the first time Loki has appeared in the Marvel Cinematic Universe without his brother, Thor (Chris Hemsworth). Because of this, Mobius brings out a new side of Hiddleston's character.
"The thing that was so new and fresh for me was that Mobius is a character who is emotionally detached from Loki's emotional turmoil and all the tricks that Loki tries to play in," Hiddleston said on the podcast. "[The things that] work on everybody else, provocation or manipulation, just don't land with Mobius."
He continued, "They're both very clever and both trying to outsmart each other, and realize very early on they need each for different reasons… That's a feeling that's unusual and in needing each other, they might have to try to trust each other, which is going to be very difficult."
The two characters are more alike than they think
Mobius and Loki might seem at odds at times during Loki, but in just two episodes, the two manage to create an alliance that goes beyond their mission at the TVA.
"There's some similarity there," Hiddleston said on the Still Watching podcast. "Just a part of who he is mirrored by Loki's playfulness and an independence of spirit. There's a kinship there, which is interesting because they're not aware of it themselves—at least initially."
Of course, the second episode of Loki ended with Loki choosing to follow the Variant instead of returning to Mobius at the TVA, so only time will tell if the characters' friendship recovers.