'Loki' Star Sophia DiMartino's Costume Was Modified So She Could Breastfeed and Pump While Filming — 'It's Not Easy Being a Working Mama'
Sophia Di Martino has been one of the brightest stars in Marvel's newest Disney+ series, Loki. The British actress is a newcomer to the Marvel Cinematic Universe, but she fits right in alongside longtime MCU actor Tom Hiddleston.
Even though Di Martino's performances appear effortless on the screen, the talented actress had some grueling workdays on set while filming Loki. Di Martino was pregnant when she initially secured her role in the series and gave birth prior to production, which meant she had to breastfeed and pump milk for her baby while filming scenes later on.
Thankfully, workplace accommodations for breastfeeding mothers have improved in recent years. Di Martino's costume designer, Christine Wada, ended up adjusting Di Martino's Loki outfit so she could breastfeed and pump in between takes.
Sophia Di Martino was breastfeeding and pumping while filming 'Loki'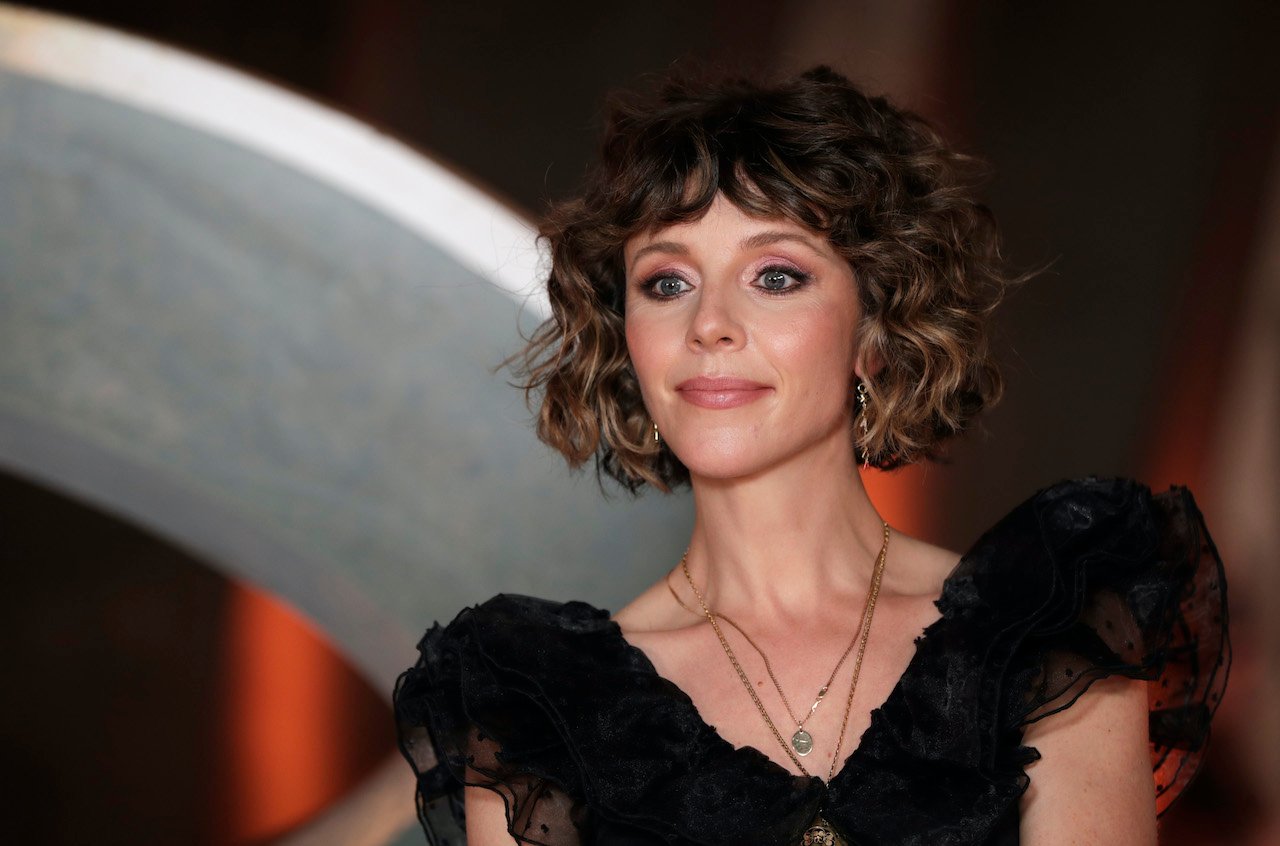 RELATED: 'Loki': Why Sophia Di Martino Is 'Forever Grateful' for Sylvie's Unique Look
Di Martino revealed the modified costume when she recently posted a photo of herself to her Instagram account while thanking her costume designer for the innovative outfit.
"It's not easy being a working Mama (Understatement!)" she wrote in the caption. "[Christine Wada] designed Sylvie's costume and had the genius idea of adding concealed zippers for easy access so that I could use my @elvie pumps easily and nurse my baby between takes."
In the same post, Di Martino emphasized how important it is for women to have workplace accommodations that allow them to do their jobs while taking care of their children.
"It's little (big) things like this that made it possible for me to do my job AND be a parent. I'm forever grateful," she said.
Her casting experience was shortened due to her pregnancy
Because Di Martino was pregnant while the Marvel production team was developing Loki, the casting process had to be adjusted to make the process easier for her. Typically, actors go through a back and forth with the studio, which often requires them to do multiple auditions. However, Di Martino's experience was completely different.
"It was the shortest casting experience I think I've ever had," she told Variety. "I did an audition tape with a very short scene. I wasn't asked to do it again, and I couldn't meet anyone because I was heavily pregnant at the time and I couldn't travel."
Sophia Di Martino's sole audition tape secured her 'Loki' role
Because Di Martino lives in the United Kingdom, she wasn't able to be present for screen testing or any of the formalities actors must go through during casting. Fortunately, she was able to secure her role off of the strength of her sole audition tape.
"Tom was in the U.S., everyone else was in the U.S. So we didn't get to screen test or anything," she said. "So I just got the job on the back of this tape, which never happens, and especially with a job like this! It was extremely quick and quite surprising to all involved. Me and my agent were both like, 'Really? Are you sure? This is crazy? Okay, fine! We'll do it! We're in!'"
New episodes of Loki are available for streaming on Wednesdays on Disney+