'Loki': Sophia Di Martino Says Tom Hiddleston Uses a Strange Technique To Get Pumped For Scenes
Loki has been one of the most popular shows on TV as of late, and it's for good reason. The Disney+ limited series features Tom Hiddleston and Marvel newcomer Sophia Di Martino as they journey through time and space with the Time Variance Authority in hot pursuit. 
Hiddleston is known for bringing energetic and dynamic performances when he's shooting scenes as his character, Loki. While many people might think he's naturally an animated person, it turns out he has a unique strategy that helps him build up energy before particularly demanding scenes.
'Loki' star Sophia Di Martino says Tom Hiddleston goes for runs to get energy for scenes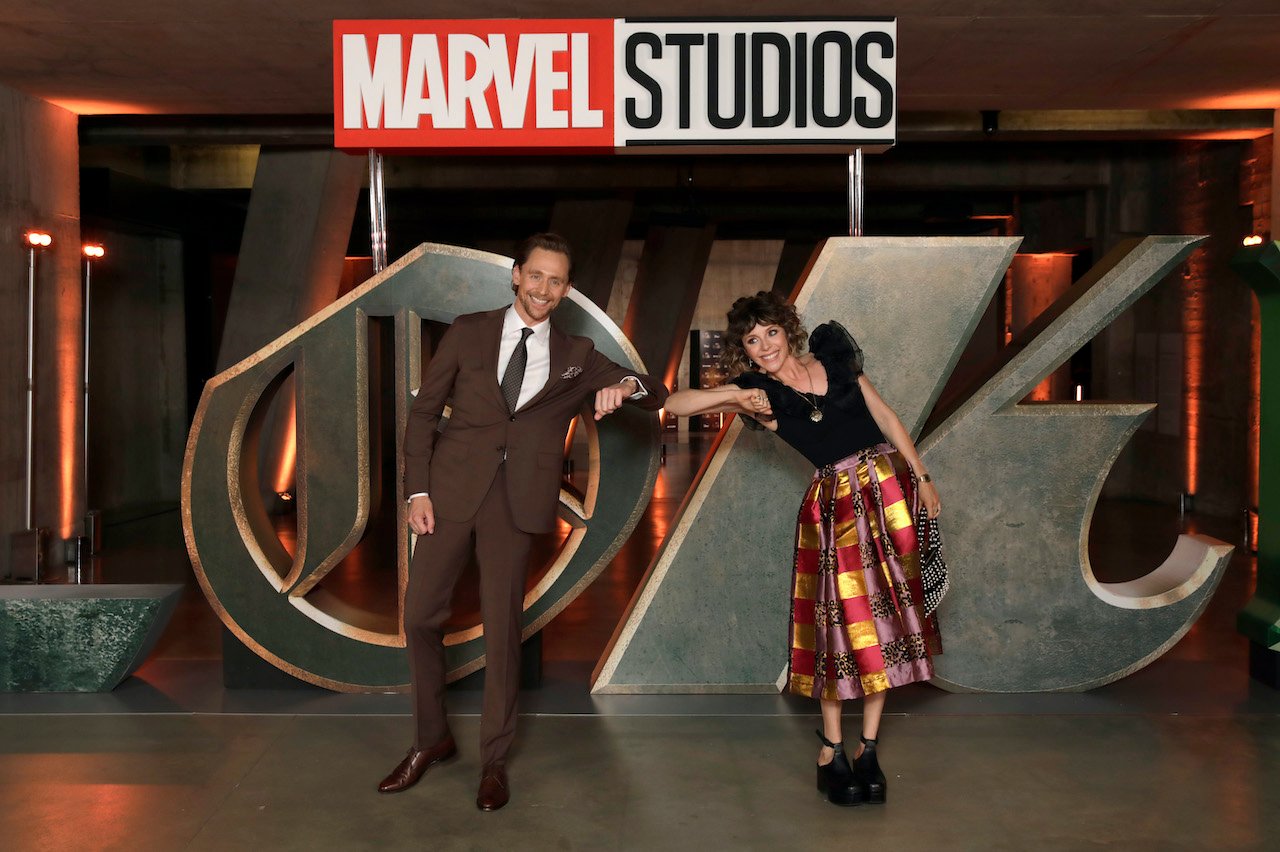 RELATED: 'Loki' Star Sophia Di Martino Hints Why Sylvie Hates Being Called 'Loki'
Hiddleston's co-star Di Martino revealed his odd technique during a recent interview with Extra. 
"It's so much fun, but the man's got so much energy," Di Martino said. "He's like, physically running rings around—like, he runs. Before a big energetic take, he'll go for a run to get his energy up and to get his adrenaline going and he brings all of that energy into the scene."
Di Martino admitted that Hiddleston often asked her to go for runs with him before shooting scenes from Loki, but she quickly stopped participating when she realized how fast he is.
"At first he'd be like, 'Come on. Come for a run with me.' You're like, 'Well, I don't run. I'll try, but I don't run.' And then I'd be trying to keep up with him and it's impossible. So I just have another doughnut and give up."
Tom Hiddleston's high energy can be felt in his performances as Loki
Later in the interview, Di Martino noted that Hiddleston's pre-shoot energy carries into his on-screen performances, which is why Hiddleston's had so much success with the role over the years.
"He's just one of these people that gets energy from energy," Di Martino said. "He's just—he's got so much and he puts so much energy into it. He just throws everything he has at this character and this show. I think that's why it's been such a successful character. Because he's been doing that for 10 years. He's thrown everything at Loki, and it shows. People love him."
Sophia Di Martino had to train hard to prepare for 'Loki'
Even though Di Martino opted not to run with Hiddleston before scenes, she did put in a ton of work prior to filming Loki. Despite the intensity of her workouts, she loved how many different forms of training she was exposed to.
"We started prepping really early, I think it was January 2020," she said. "First thing we did was get into the stunt gym and … start boxing training, sword drills, just like, working out, trying to get fit," Di Martino said. "I just had a baby, so I had a lot of work to do. … We put a lot into it, and it was actually one of the great experiences of this whole thing, was just to work with such fantastic people and do these things that I would never usually be doing. … It's a great opportunity and I really loved it."
New episodes of Loki are available for streaming each Wednesday on Disney+.