'Loki' Star Jonathan Majors Hints More 'Iterations' of Kang in the MCU
The Loki season 1 finale brought Jonathan Majors into the Marvel Cinematic Universe as He Who Remains, a time-traveling being who warns the God of Mischief about the destruction to come. As he begins his Marvel journey as the iconic supervillain, Majors is promising fans will see many more iterations of Kang the Conqueror in the future.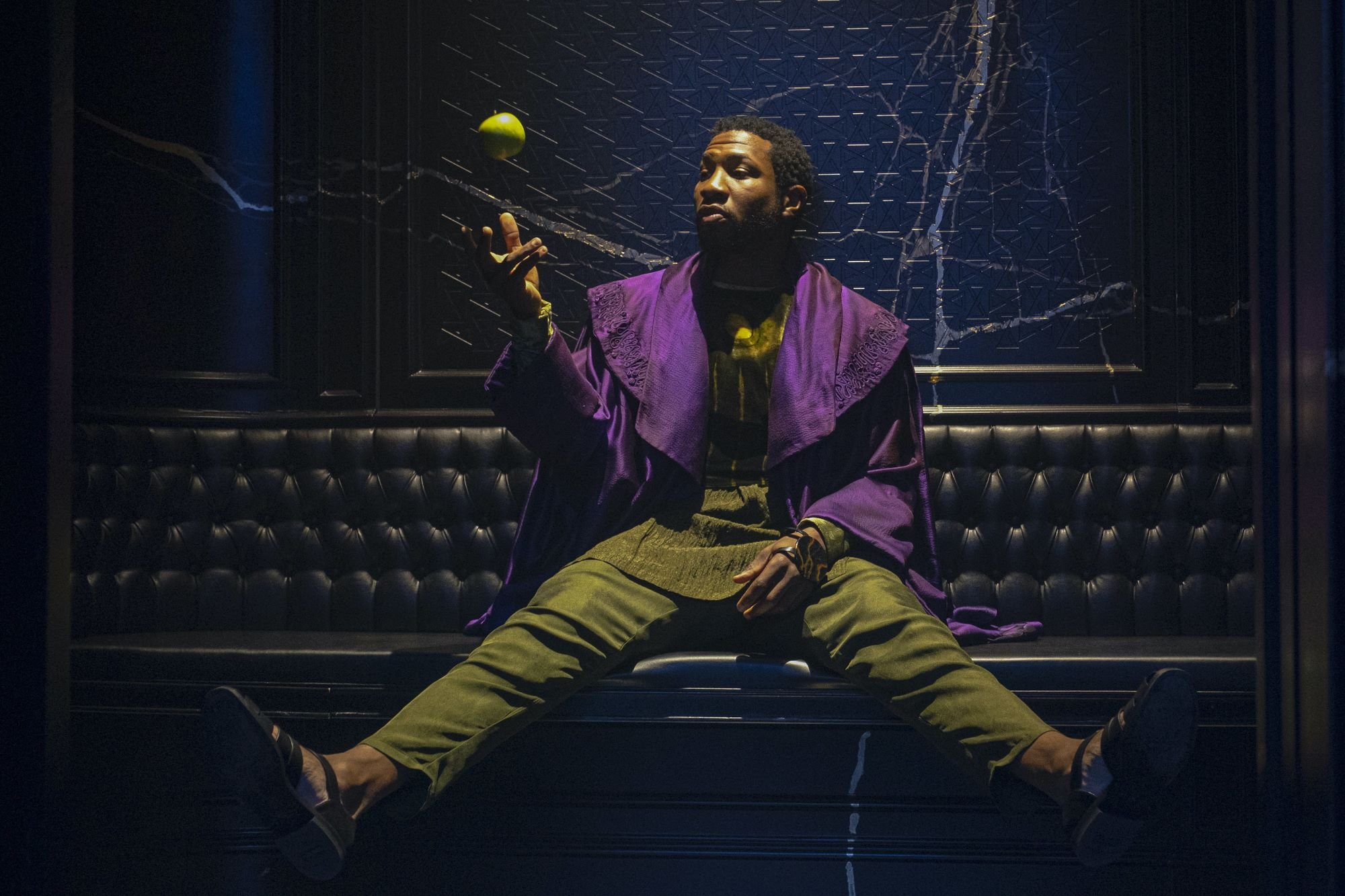 He Who Remains reveals himself in the 'Loki' finale
In the season finale of Loki, the God of Mischief (Tom Hiddleston) and his variant, Sylvie (Sophia Di Martino), finally meet the one running the Time Variance Authority. Miss Minutes (Tara Strong) refers to him as He Who Remains.
After he manages to thwart Loki and Sylvie's attack, He Who Remains reveals that he is from the 31st century. And after sharing a story about how versions of himself from multiple dimensions started a multiversal war, he suggests he created the Sacred Timeline to stop the chaos and keep things in check.
RELATED: Who Is 'Kang the Conqueror' in Marvel Comics and What Does His 'Loki' Appearance Mean for the MCU?
He Who Remains also warns Loki and Sylvie that they will unleash far more dangerous versions of him if they kill him. Loki believes the mysterious man. But Sylvie doesn't, and she stabs and kills him just after sending Loki back to the TVA.
In the episode's final scene, Loki encounters Agent Mobius (Owen Wilson) at the TVA. But things are slightly different. Mobius does not recognize Loki. And the statues of the Time Keepers have been replaced by a giant figure of He Who Remains' potential variant.
'Loki' star Jonathan Majors teases more Kang/He Who Remain variants to come 
Majors made his debut in Loki, but the actor will be back for Ant-Man and the Wasp: Quantumania. And when he returns, he'll be playing a different version of He Who Remains — the infamous Marvel supervillain, Kang the Conqueror.
In an episode of Marvel Studios Assembled, Majors revealed why he was drawn to the character. And he teased that different versions of Kang are on their way.
"I think with He Who Remains, the objective for me was to give me the largest canvas possible," Majors says in episode 3. "And from that, as Kang begins to rear his head and do his deeds, in so many ways, he has no choice but to be in opposition or to be different from He Who Remains."
"That was the thing that grabbed me and pulled me into the role," he added. "The fact that Kang lives in so many iterations. As He Who Remains says, 'Reincarnation, baby.'"
Tom Hiddleston can't wait to see how Jonathan Majors reprises the role of Kang in future Marvel projects
In the same episode of Marvel Studios Assembled, Loki star Tom Hiddleston praised Majors for his role as He Who Remains. And he suggested he was anxious to see how the actor reprises the role as Kang.
"Jonathan Majors came into this production in our final week and has created something I think will be talked about for a long time," Hiddleston says on the show. "The variant of He Who Remains, the one he's been talking about, the one that he's so afraid of is Kang. Kang is bent on destruction, and I'm so curious to see what Jonathan does in the future."