'Loki' Star Richard E. Grant Says Classic Loki and Alligator Loki Should Team Up for a Spinoff
In Loki episode 5, Richard E. Grant, who plays Classic Loki, presented a kinder, gentler God of Mischief to the Marvel Cinematic Universe. And in a recent interview, the award-winning actor suggested he'd love to reprise the role for a spinoff series with Alligator Loki.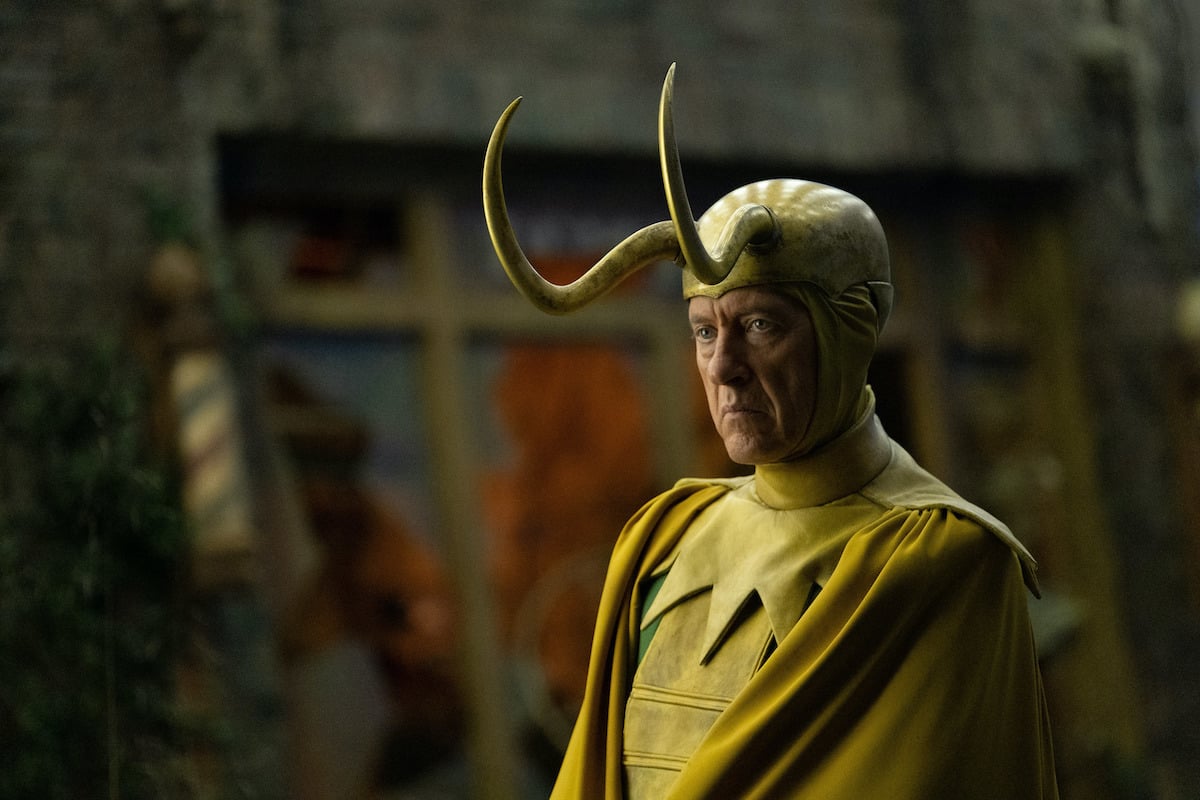 Richard E. Grant has been acting for nearly four decades
Grant started his career in British TV in the mid-'80s, appearing on series like Codename: Kyril and Screen Two. His recent TV credits include several critically-acclaimed series, including Downton Abbey, Game of Thrones, and Girls.
The 64-year-old Liswati-English actor has also been featured in dozens of popular movies over the years. His most recent film credits include Logan, Star Wars: The Rise of Skywalker, and Hitman's Wife's Bodyguard.
RELATED: 'Loki' Episode 5: What Is Alioth in Marvel Comics?
Grant played Jack Hock in the 2018 movie Can You Ever Forgive Me? Opposite co-star Melisssa McCarthy. For the supporting role, he was nominated for an Academy Award, a Golden Globe, a Screen Actors Guild Award, and a BAFTA.
Richard E. Grant says he's ready for a Classic Loki and Alligator Loki spinoff
Grant recently appeared as a Classic variant of the God of Mischief in the Marvel series, Loki. Fans fell in love with his version of the character. And it appears Grant did as well.
When talking to Collider recently, the actor suggested he'd like to return to the MCU as Classic Loki, provided he could team up with Alligator Loki once again.
"Classic old Loki with muscles and Alligator-dot-com, the subseries of the sub-sub-sub series, that's what I want," Grant said. "Classic Loki is the only one that can talk to [Alligator Loki] and understand him. It's a given. It's a scriptwriter's dream. Get it done."
Tom Hiddleston told Richard E. Grant Classic Loki would be a hit
Loki isn't Grant's first Marvel role, but it is by far his most popular. And according to the actor, the immense fan appreciation he's getting is something his co-star Tom Hiddleston predicted when he joined the cast.
"I'd had experience because I was in Logan about five years ago, so I'd had a taste of what this is," Grant told Collider. "But Tom Hiddleston has said to me; he said, 'You know, I think that when people see Classic Loki, there's going to be a big response.'"
"I thought that he was just blowing smoke up my fundament on the first day to make me feel better about coming into work for one episode, Episode 5, after they'd [been] doing it for practically a year before," he added. "Then I saw my Instagram and Twitter feed and the reviews that came out last Wednesday, and I realized that he saw into the crystal ball in a way that I didn't. So Tom was right, and I stand gleefully corrected."
All six episodes of Loki are currently streaming Disney+.