'Loki' Star Sophia Di Martino Talks Loki's LGBTQ Reveal, Whether or Not She's The Enchantress
Marvel's newest Disney+ series Loki has been getting rave reviews from audiences and critics alike. Starring Tom Hiddleston, Owen Wilson, and Sophia Di Martino, the limited series has been full of captivating special effects and shocking reveals.
One of the most recent surprises occurred during episode three when it appeared to be revealed that Di Martino's character, Sylvie, is in fact the Enchantress, an adolescent girl who—in more recent Marvel comics—receives mystical powers from Loki.
Episode three also included another major moment, when both Loki and Sylvie discuss the god of mischief's gender identity. Loki reveals that he identifies as both male and female, which is a major milestone in the Marvel Cinematic Universe.
Di Martino recently shared her thoughts on both of the reveals.
'Loki' star Sophia Di Martino wasn't told whether or not Sylvie is the Enchantress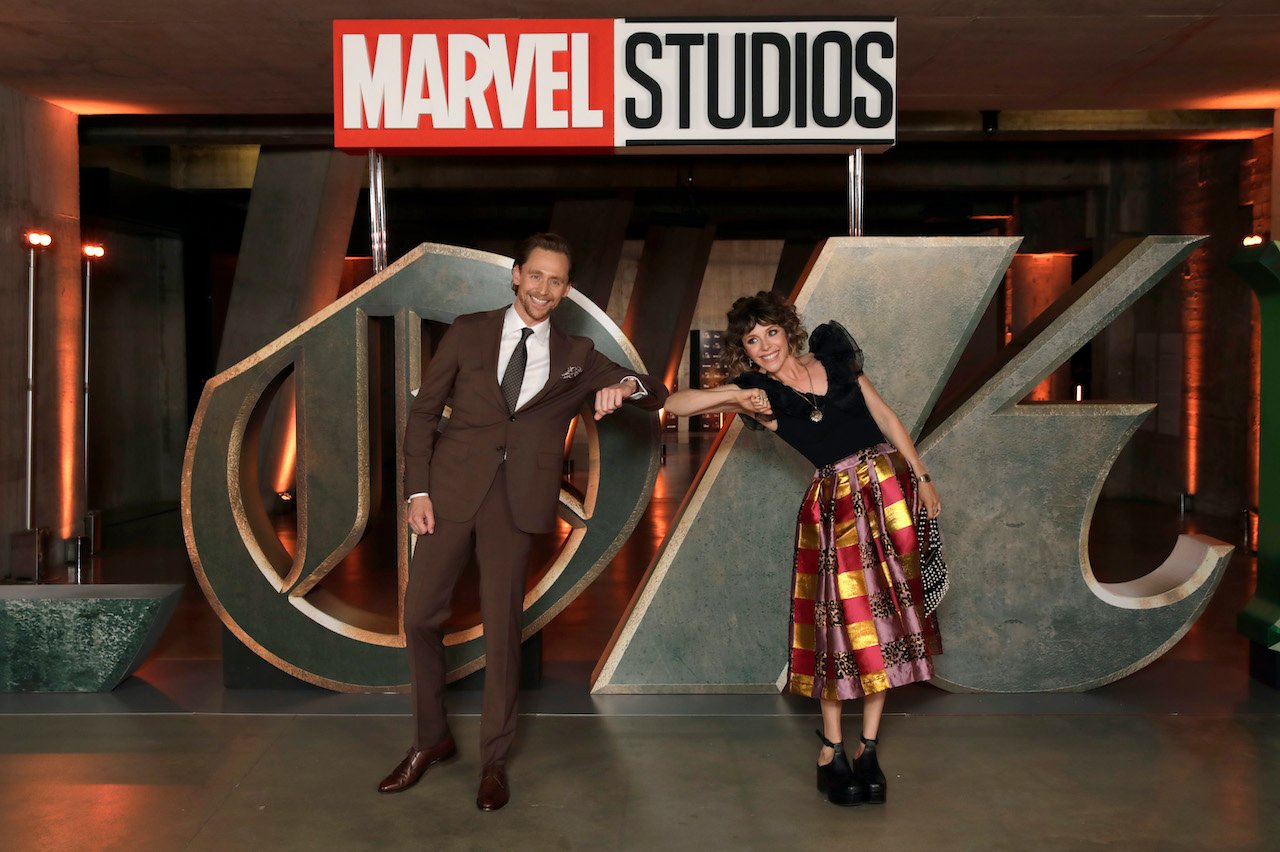 RELATED: Tom Hiddleston Knew Loki's Gender Identity Was Fluid 10 Years Ago: It's 'the Fabric of the Character'
Di Martino discussed Sylvie's unconfirmed origin during a recent interview with Deadline, refusing to share if Loki's writers gave her details about Sylvie's backstory. 
"All I know is that the character is inspired by the comics, but she's Sylvie [in the Disney+ series], and this is an entirely new backstory for her," Di Martino said.
Sophia Di Martino and Tom Hiddleston knew how important Loki's gender reveal scene was
Later in the interview, Di Martino talked about an important scene in episode three, when Sylvie and Loki are talking to each other in the dining room of a train. Loki states that he identifies as both a prince and a princess, which would confirm that he is in fact non-binary. Up until this point, none of Marvel's cinematic productions have featured a genderfluid character, which makes Loki's reveal a big deal.
"When we were filming it, we were aware how important it was," Di Martino assured. "[Director] Kate [Herron] was really keen on getting that into the show. People have been waiting for it for a long time, and it was in the comics for a long time. It was really important to us, to her and a lot of people.
In regards to the execution of the scene, Di Martino noted that she and Hiddleston didn't overthink the moment or try too hard to make it memorable.
"In terms of playing it, we just played it like any other scene … It's two acquaintances having a chat on the train," says Di Martino, "I didn't realize it would be such a massive thing, and I'm so pleased it is. The engagement with it, and the reaction to it are incredible. I'm glad I didn't over-play it."
Di Martino thinks Sylvie and Loki have mutual respect for each other
When asked why Sylvie seems to grow of Loki so quickly in the episode, Di Martino speculated on a number of different reasons.
"Maybe it's because she sees herself in him, maybe it's because she finds him utterly ridiculous and she doesn't see him as a threat. She sees him as this guy who is easy to wind up. He's sort of in the way of her, and then a mutual respect is developed between them."
New episodes of Loki will stream on Disney+ every Wednesday until July 14.