'Loki' Star Tom Hiddleston Is Excited About Marvel's Diversity and Inclusion Efforts — 'It Opens a World of Opportunity'
In the wake of recent social justice movements, many brands and entertainment franchises have been working to make their products more inclusive. Marvel has been at the forefront of this push, casting minority actors for lead roles in productions such as The Falcon and the Winter Soldier and Shang-Chi and the Legend of the Ten Rings, but their efforts don't stop there; now Loki, the god of mischief, is part of that conversation.
For the past several months, there have been rumors circulating that Loki is genderfluid. Those rumors came to an end when the official Loki social media page confirmed the infamous antihero is in fact genderfluid in a promotional video.
Tom Hiddleston, who plays the title character in Marvel's newest Disney+ series, Loki, recently shared his thoughts on Marvel's attempts to provide more inclusive content, and he seems to be more excited about it than anyone else.
Tom Hiddleston is excited about Marvel's inclusivity efforts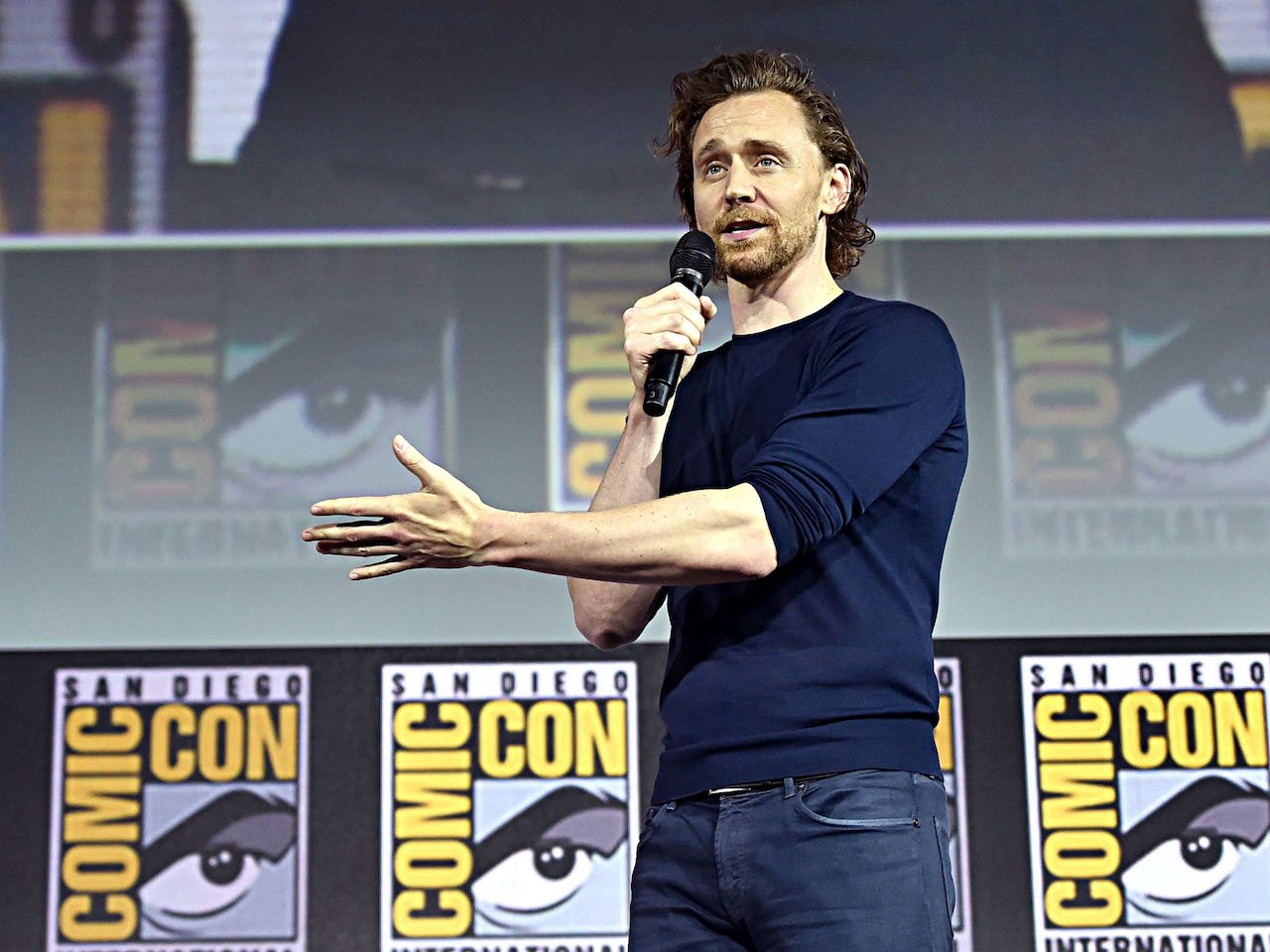 RELATED: 'Loki': Tom Hiddleston Reveals What Convinced Him To Sign on For the New TV Series
Hiddleston commented on Loki's genderfluid identity during a recent interview with Out magazine. According to him, he's very excited to see what the future holds for the Marvel Cinematic Universe.
"I think it's really exciting. The Marvel Cinematic Universe is expanding and quite correctly, is so much more inclusive. I think it creates unbelievable possibility, a world of opportunity and storytelling which we haven't seen yet. … Thrilled to be part of it, and can't wait to see where it goes."
He's known that Loki is genderfluid for 10 years
When the Loki social media page finally confirmed Loki's gender as fluid, waves were made across the internet. The news came as a shock to some, but many diehard Marvel fans already knew because they'd read old comic books that confirmed the information. Hiddleston, who has played Loki for a decade now, is one of the people who were well aware of the detail. 
"I've known about the breadth of Loki's identity since I was first cast as the character 10 years ago," Hiddleston said.
When Hiddleston was first cast to play Loki, he had to go through a ton of old comic books to familiarize himself with the character. It was during this time that he became aware of Loki's identity, as the character has been canonically referenced as pansexual and genderfluid at certain points.
"Back then, I did a really deep dive into my own research and could see that not just in the comics, that's always been there, but also in the history of the character across hundreds of thousands of years, there's been a fluidity about Loki that I found really interesting and compelling and very much a part of the fabric of the character. It was really thrilling to get to touch on that this time around."
Upcoming Marvel productions such as November's Eternals will also feature increased diversity and inclusion efforts, with actor Brian Tyree Harris' Phastos character being depicted as queer. Loki is available for streaming on Disney+.