'Loki' Star Tom Hiddleston Really Loved Playing the Villain in Marvel's 'Avengers' Movies
It might be hard to believe, but Tom Hiddleston has played the same role for a decade. After being cast as Loki back in 2011, he's managed to deliver some unforgettable performances in Marvel's Thor and Avengers films.
Today, he stars in Marvel's newest Disney+ series, Loki, and remains one of the most popular characters in the Marvel Cinematic Universe. Some people might find Hiddleston's popularity unusual, given the fact that Loki is characterized as an antihero and at times, a villain.
Many actors often say playing a villain is a lot more fun than playing a hero. Since villains are often very complex characters with fewer rules, actors are able to experiment a bit more and take bigger risks, and Hiddleston agrees.
Tom Hiddleston had a lot of fun playing the villain in the 'Avengers' films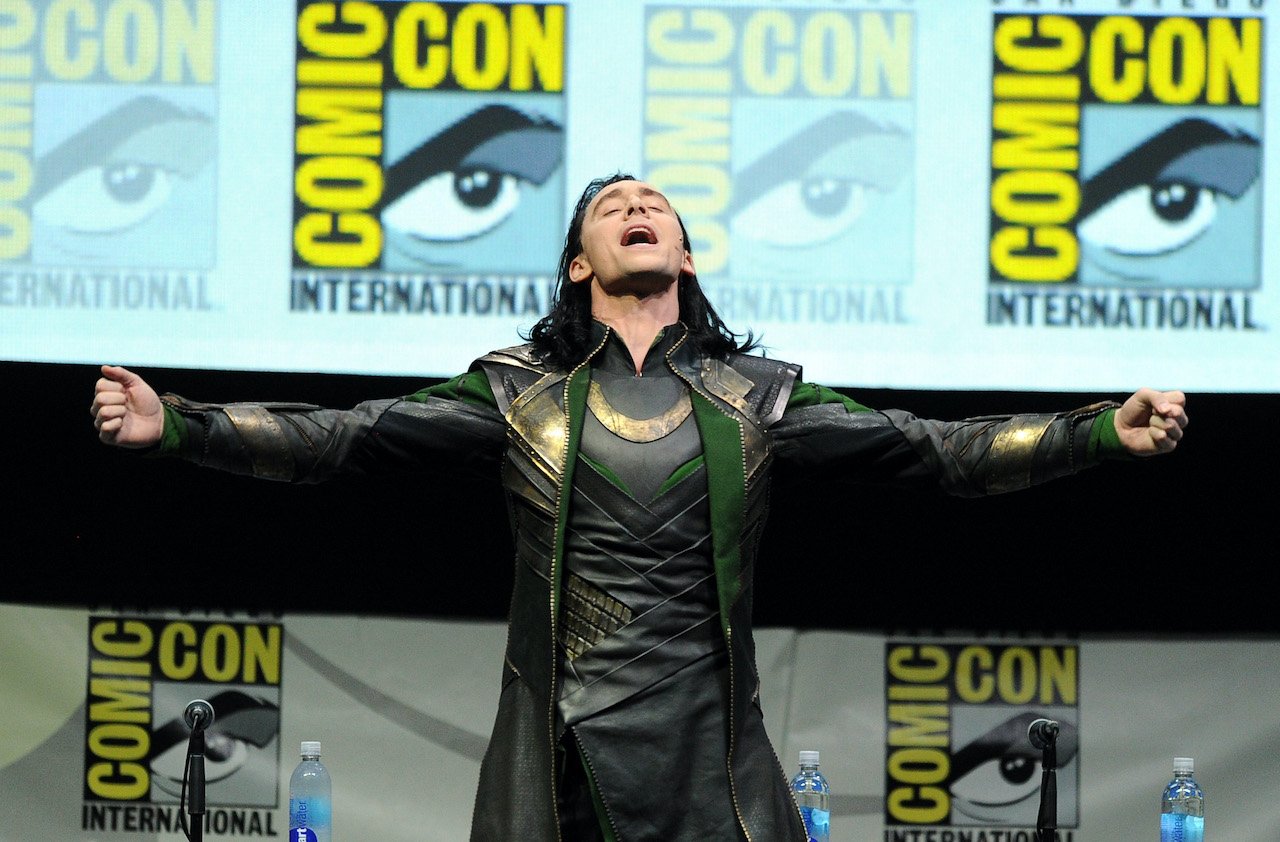 RELATED: Tom Hiddleston Reveals Loki's Final Thoughts During 'Avengers: Infinity War' Scene With Thanos
Hiddleston admitted he loved playing a villain in the Avengers franchise during a recent interview with Rotten Tomatoes. 
"It was so fun," Hiddleston said. "I mean, Loki, as a character has been around for thousands of years. … He was in ancient Norse myths and … he turns up in opera and in theater and in literature, and then he turns up in the Marvel comics in the 60s and Stan Lee makes him the antagonist in the Thor run."
He loves how complex of a character Loki is
Hiddleston loves playing Loki because the god of mischief is such a conflicted and layered character. Loki's complicated nature made him the perfect enemy for the Avengers.
"He has such amazing range because he is mischievous and playful and witty and charismatic and charming, and fun," Hiddleston said. "But he's also so broken and damaged and vulnerable and jealous, and he's full of grievance and a kind of unprocessed pain and anger. And the cocktail of those things … you just shake it up and you have this character who can change shape. And he's the shapeshifter, the trickster, somebody who's transgressive and disruptive, who exists on this line between good and bad. And that was my entry point for Avengers."
Tom Hiddleston says Loki had to 'play chess' with the Avengers
Later in the interview, Hiddleston credited the late writer Don Payne with creating such a complex character. He knew that if he could get a grasp of Loki's many personality traits, he'd be able to deliver a masterful performance.
"I felt very lucky that in the way Loki had been written in Thor by Don Payne … had so much pathos that I thought, 'If I can put a shell around the pathos and put some stakes in it, he's someone who now understands who he is.'
Loki's personality later proved imperative to the progression of the Avengers storyline, as Loki was able to manipulate the Avengers, one by one.
"I knew the structure of the film was such that the movie's called Avengers, and the Avengers are the good guys, and if the film's gonna work, they need a bad guy," Hiddleston said. "And that was gonna be me. … He was playing this game of chess; he's trying to kind of outwit and outsmart every Avenger. He gets a kind of one-on-one with everybody, and because he's so clever and so manipulative, he kind of turns them against each other, which is why they're kind of disparate in the first and second act of that film.