'Loki': Is This Tom Hiddleston at His All-Time Best?
Marvel's Disney+ original series Loki debuted on June 9, 2021, with the first episode, "Glorious Purpose." Tom Hiddleston joined the Marvel Cinematic Universe in 2011, and many fans believe this is his best portrayal of Loki so far.
[Spoiler alert: This article contains spoilers for Episodes 1 to 4 of Loki.]
Tom Hiddleston's Loki is a primary character in numerous MCU films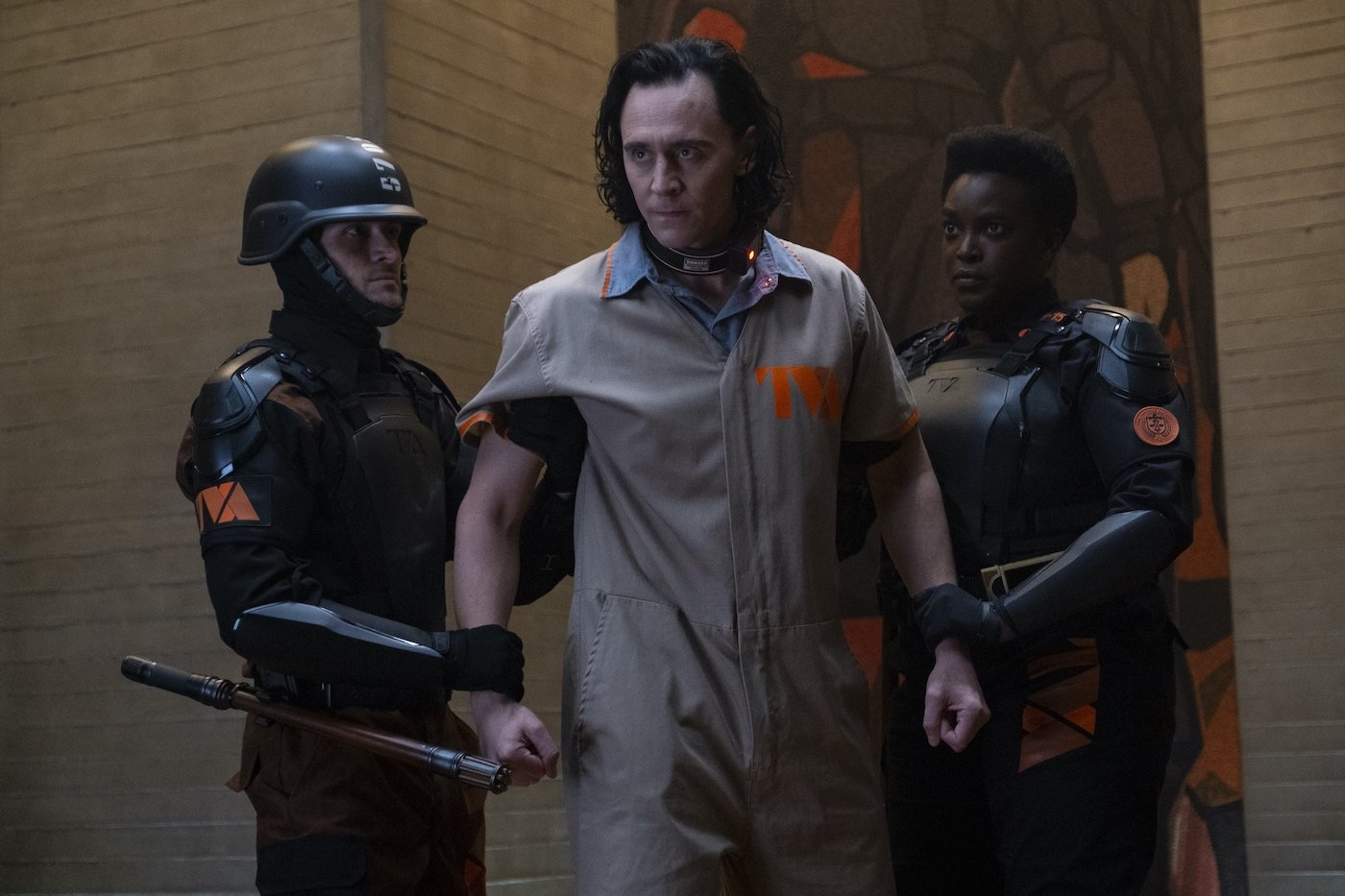 It seems Loki is everyone's favorite villain in the MCU. Tom Hiddleston first portrayed the God of Mischief in the 2011 MCU movie Thor. Since day one, he always seems to be working against his brother, Thor, the God of Thunder, played by Chris Hemsworth.
In 2012, Loki's jealousy and mischief toward the hero Avengers team developed in The Avengers. In 2013, Thor: The Dark World revealed more telling information about the tension between the two Asgardian brothers.
The Disney+ original series, Loki, reflects on the title character's actions in other MCU movies; however, his actions in the 2017 film Thor: Ragnarok 2017 significantly influence the first four episodes. Avengers: Infinity War premiered in 2018 and continued to show the story of the hero Avengers team and Loki. Just one year later, Hiddleston played the character in one of the highest-grossing films of all time, Avengers: Endgame 2019.
The Good, the Bart, and the Loki, a short film crossover featuring The Simpsons and the God of Mischief, premieres today on Disney+. The British actor has delighted fans with his portrayal of Loki for 11 years and counting.
Hiddleston's acting ability in 'Loki' has impressed fans
Loki fans have taken to Reddit to discuss Hiddleston's phenomenal acting ability in an emotional scene during the premiere episode. The action begins right after the events of Avengers: Endgame in 2012. However, the timeline continually shifts throughout the show, and the timekeepers appear to control the sacred timeline.
Owen Wilson portrays Mobius, a Time Variance Authority (TVA) agent. The meme on Reddit occurs in an interrogation room where Mobius shows Loki video footage from his past and future life on the sacred timeline. Mobius forced him to watch his most emotionally profound moments and discovers how his life would end. Loki also realizes he already had what he wanted, and now it's gone forever.
Hiddleston doesn't miss a beat; his acting is spot on as viewers see his character grappling with a wide range of emotions. One Reddit fan summed up Hiddleston's incredible acting ability thus: "Putting in seeeeerious work. Just outstanding."
Another Reddit user pointed out he had to cope with brutal reality, "And then the bitter laugh as he finally accepts that his 'glorious purpose' is bullshit.
"Especially the bit when he's watching the end of Thor Ragnarok where Thor says, "Maybe you're not that bad after all.' and he's laughing sadly at how they're brothers, joking together," the commenter adds. "You can see how he must have felt after all those years of thinking his brother didn't really care for him and seeing how much he actually did. 'I thought we were going to fight side by side together forever.' Then the sadness when he realized he couldn't go back to the timeline to see his brother, mother, and father again to make amends."
Fans of the new series share reactions and predictions
Fans on Reddit were quick to notice that Loki seems to reflect on the events shown to him in the footage. He seems to be internalizing it all and trying to make sense of his actions. A Reddit user explained, "Also, when he was in the interview room towards the end when Mobius came back in, and he is really introspective and genuine with himself, possibly for the first time ever."
Though some fans believe Loki is will continue to grow and make permanent changes, one Reddit user reminded other fans to proceed with caution:
"See, I hear everyone believing Loki has truly grown beyond himself. But I think you all forget, this is Loki we're talking about. The whole series is about him being a lying, mischievous thief."
So far, fans have seen Loki's character develop as he tries to build relationships with Mobius and another version of himself named Sylvie (Sophia Di Martino). After all, he is the God of Mischief, so all the perceived growth could be part of an elaborate scheme to get what he wants.
Although Loki is more of a trickster than a villain, his character continues to undergo personal development. One Reddit user stated, "Real character development right there. Proof that Loki is one of the best and most progressive characters in the MCU. Personal opinion, of course."
Loki seems to be genuinely reflecting and learning how to build friendships with Mobius and Sylvie. However, it's hard to say what's lies ahead for the God of Mischief after the fourth episode's cliffhanger. Is anything really within his control?
RELATED: 'Loki' Fan Theory Suggests Someone's About to Use a Time Stone