'Loki': Tom Hiddleston Can't Believe He's Played the Same Character For Over 10 Years — 'It Blows My Mind'
Marvel fans are eagerly awaiting the release of Loki, a new Disney+ series set to premiere on June 9. The show, which features Tom Hiddleston reprising his role as the title character, also stars Owen Wilson and Sophia Di Martino and is set directly after the events of Avengers: Endgame.
Hiddleston, who has played the peculiar character for 11 years now, has brought a unique energy to the role but admits that even he's surprised he's been reprising the role for so long.
Regardless, he's excited for viewers to see a different side of Loki and assures that the highly anticipated show will explore parts of the character that fans have never seen before.
Tom Hiddleston never imagined playing Loki for 11 years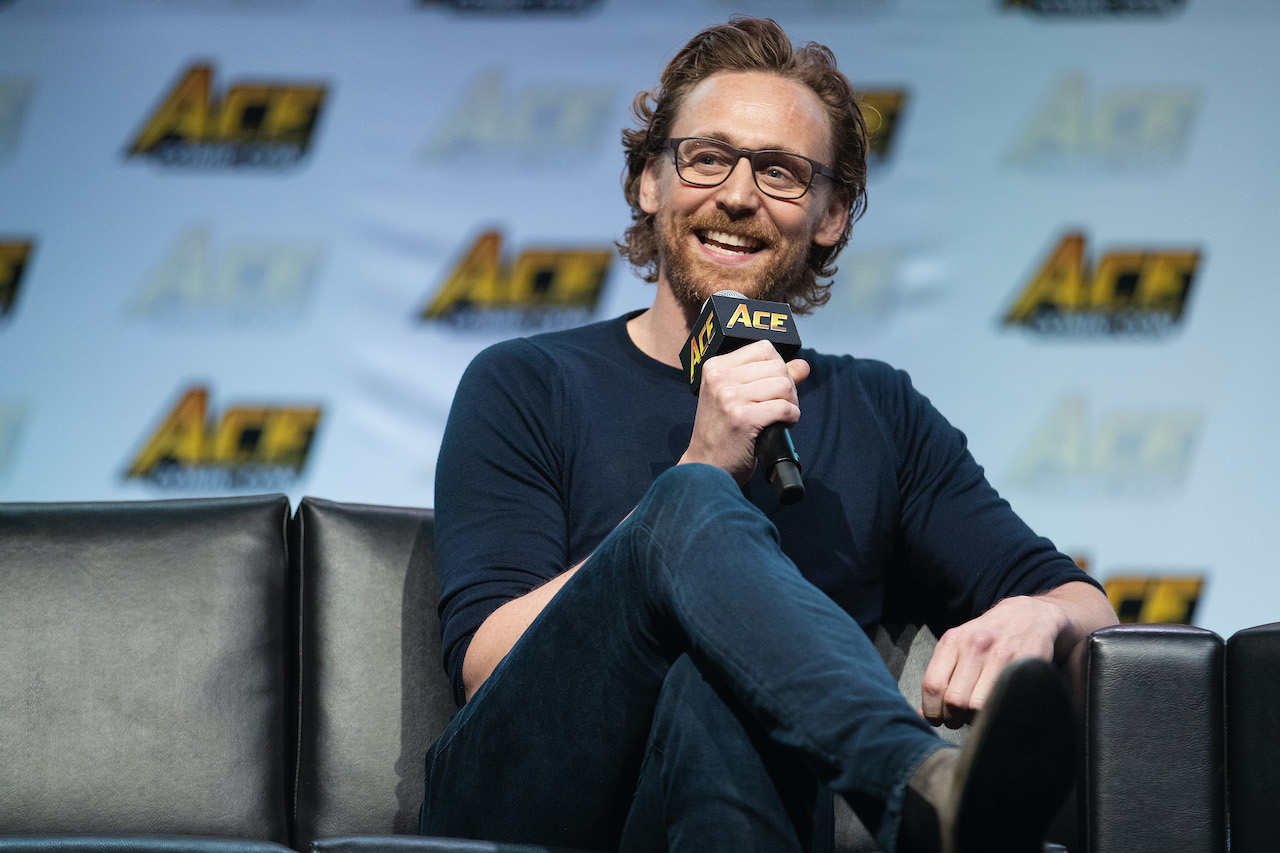 RELATED: Tom Hiddleston Taught Owen Wilson Everything He Needed To Know About 'Loki'
Hiddleston discussed his long tenure in the Marvel Cinematic Universe during a recent interview with Entertainment Weekly, taking a moment to acknowledge how much of his life he's invested into his role. 
"I've been playing this character for 11 years," he said. "Which is the first time I have said that sentence, I realize, and it [blows] my mind. I don't know what percentage that is exactly of my 40 years of being alive, but it's substantial."
He couldn't believe Marvel producers kept bringing Loki back
Around the time Marvel Studios began filming the Thor franchise, Marvel President Kevin Feige informed Hiddleston that he had plans to make Loki a major character in their upcoming Avengers franchise. Because Thor was an unproven franchise at the time, Hiddleston struggled to understand how the Marvel team could already be so invested in his character. But he also knew that it meant he'd be around for a while.
"I was like, 'Excuse me?' Because he was already three, four steps ahead," says Hiddleston. "That took me a few minutes to process, because I didn't quite realize how it just suddenly had a scope. And being cast as Loki, I realized, was a very significant moment for me in my life, and was going to remain. The creative journey was going to be so exciting."
Years later, after Marvel had released a slew of successful Avengers films, Hiddleston received word that he'd be getting his own show. He was informed a few weeks prior to the release of Infinity War, and was caught completely off guard.
"I probably should not have been surprised, but I was," says the actor. "But only because Infinity War had felt so final."
He's excited for Marvel fans to see another side of Loki
Now that Loki is less than two weeks away from its premiere, Hiddleston is more excited than ever for fans to see parts of his character that hadn't been showcased in earlier films.
"I love this idea [of] Loki's chaotic energy somehow being something we need. Even though, for all sorts of reasons, you don't know whether you can trust him. You don't know whether he's going to betray you. You don't why he's doing what he's doing," Hiddleston said. "If he's shapeshifting so often, does he even know who he is? And is he even interested in understanding who he is? Underneath all those masks, underneath the charm and the wit, which is kind of a defense anyway, does Loki have an authentic self? Is he introspective enough or brave enough to find out? I think all of those ideas are all in the series — ideas about identity, ideas about self-knowledge, self-acceptance, and the difficulty of it."
Loki premieres on Disney+ on June 9.