'Loki': Tom Hiddleston Secretly Teased Loki and Sylvie's Relationship Without Anyone Knowing
Loki is the newest Marvel Cinematic Universe series to premiere on Disney+. The show stars Tom Hiddleston as Loki, Sophia Di Martino as Sylvie, Owen Wilson as Mobius M. Mobius, Wunmi Mosaku as Hunter B-15, and Gugu Mbatha-Raw as Ravonna Renslayer.
The fourth episode of Loki, titled "The Nexus Event" teased a relationship between Loki and Sylvie. While the possible reveal came as a shock to some MCU fans, Hiddleston seemed to coyly hint at a relationship between Loki and Sylvie in a past interview with Collider.
[Spoiler Alert: This article contains spoilers for season 1 episode 4 of Loki.]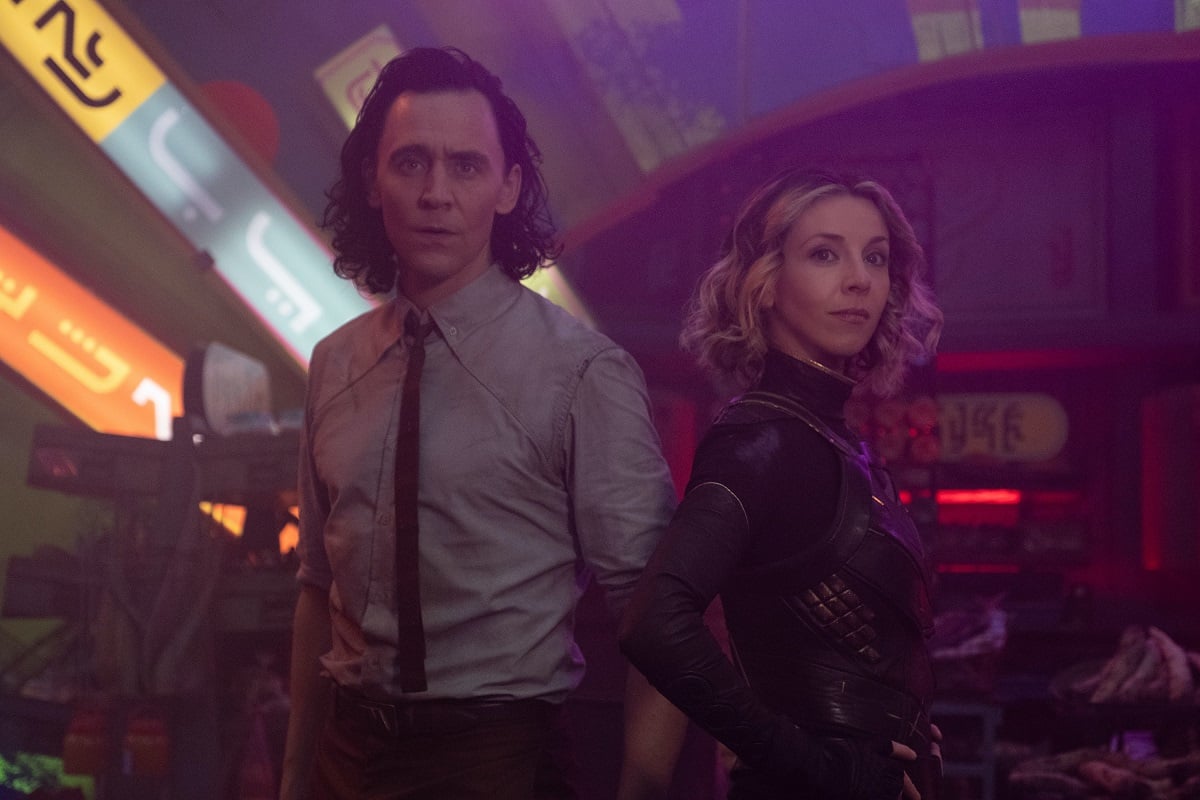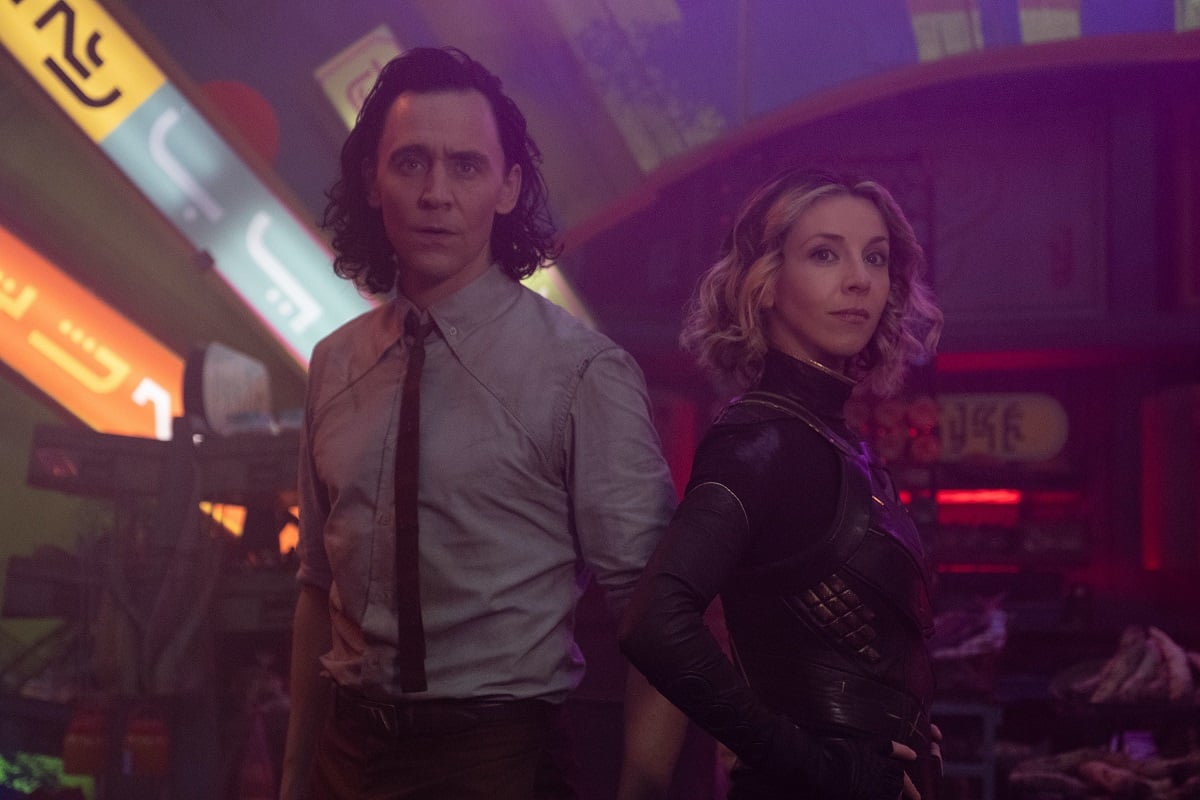 Loki realizes he cares for Sylvie
The fourth episode of Loki begins with Loki and Sylvie accepting they could die as Lamentis-1 is destroyed. They bond as they comfort one another, and this causes a branched timeline to occur. The TVA is alerted of Loki and Sylvie's presence and arrests them.
While Mobius interrogates Loki, he points out that Loki has some sort of affection for Sylvie. Because Sylvie is a Loki variant, Mobius accuses Loki of being a narcissist. Later on, Mobius decides to enlist Loki's help to try and bring down the TVA after realizing Loki and Sylvie were right that workers at the TVA are captured variants.
Before Mobius is pruned, he tells Loki that whatever happened between Loki and Sylvie caused a huge Nexus Event that has the potential to destroy the Sacred Timeline and the TVA. Renslayer takes Loki and Sylvie to the Time-Keepers. With the help of B-15, they manage to disarm Renslayer and Sylvie decapitates one of the Time-Keepers, revealing that they are only androids.
Loki attempts to confess his feelings for Sylvie, but before he can reveal what Mobius told him about the Nexus Event, Renslayer prunes him. The episode ends on a cliffhanger, and in a mid-credits scene, Loki wakes up to find other Loki variants.
Tom Hiddleston hinted Loki needs to love himself
When one looks at Loki and Sylvie's relationship, it could be interpreted as romantic or a metaphor for self-love. Some fans might view the two characters' feelings for one another as falling in love with oneself, while other viewers could see Loki and Sylvie as two separate characters.
On June 7, Collider published an interview with Hiddleston. In the interview, Hiddleston was asked if Loki would have a love interest in the Disney+ series. Hiddleston joked that Loki needed to love himself first.
"You know, they say in order to have, you know, the first stable relationship you have to have is with yourself," Hiddleston said with a laugh. "And Loki is still working on that I think."
Looking back at the interview after the fourth episode premiered, this answer could be a nod to Loki and Sylvie's complicated relationship, as Mobius told Loki that his feelings for Sylvie were a representation of Loki falling in love with himself.
Because Hiddleston did not give away any spoilers while speaking to Collider, his subtle hint about Loki's self-love journey through Sylvie was essentially undetectable.
Loki and Sylvie are a 'love story' in the Marvel show
Michael Waldron is the head writer of Loki, and in an interview with Marvel.com, Waldron explained that Loki and Sylvie's relationship is incredibly important on the show. Confirming what Hiddleston hinted to Collider, Waldron said Loki and Sylvie's dynamic is a story of "self-love."
"That was one of the cruxes of my pitch [for the series], that there was going to be a love story," Waldron told Marvel.com. "We went back and forth for a little bit about, like do we really want to have this guy fall in love with another version of himself? Is that too crazy? But in a series that, to me, is ultimately about self-love, self-reflection, and forgiving yourself, it just felt right that that would be Loki's first real love story."
New episodes of Loki premiere on Disney+ each Wednesday.