'Loki': What We Know About Lamentis-1 from Marvel Comics
Loki is expanding both time and space for the Marvel Cinematic Universe. In episode 3, the show introduced Lamentis-1, a dusty purple moon doomed to be destroyed. Here's what we know about the mysterious land from Marvel comics and how it may impact the larger MCU.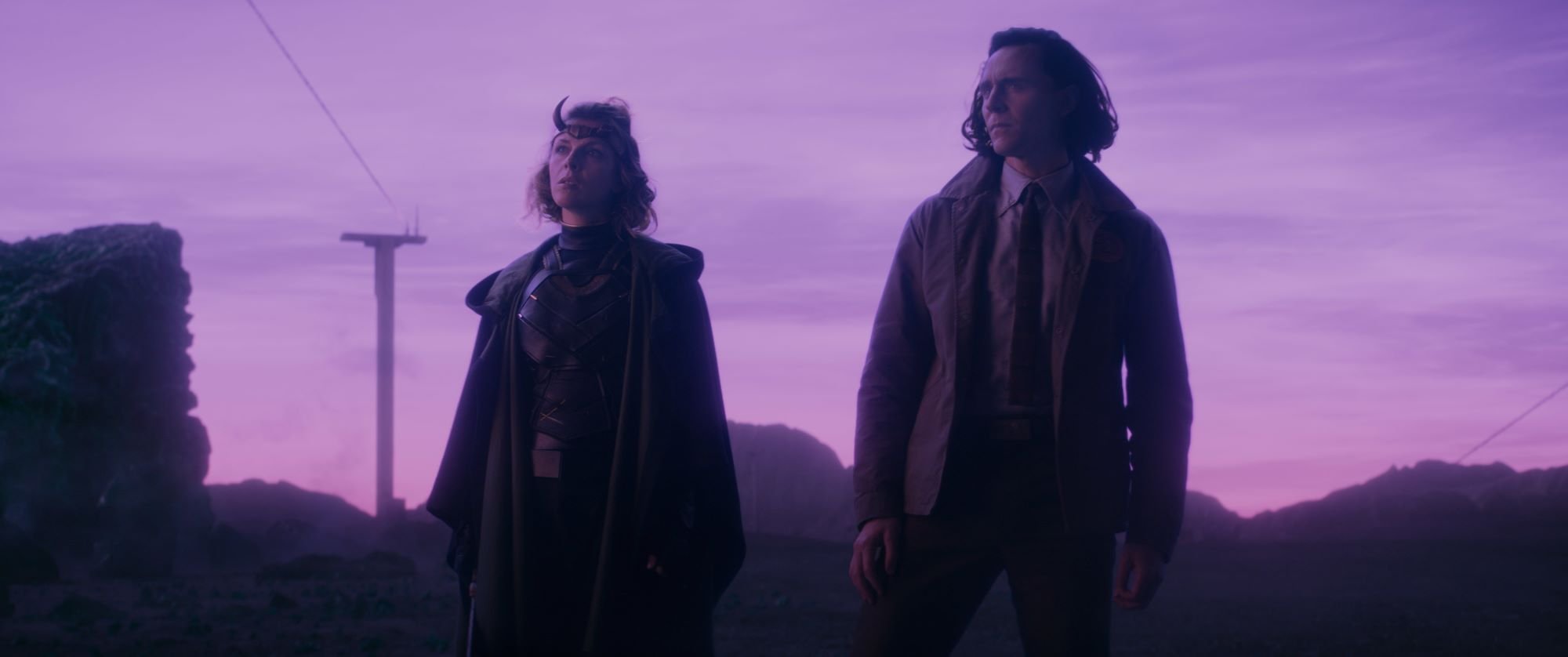 'Loki' takes viewers to Lamentis-1 in episode 3
In episode 3 of the Marvel series, aptly titled "Lamentis," Loki (Tom Hiddleston) spars with Sylvie (Sophia Di Martino) at the Time Variance Authority and inadvertently teleports her to the doomed moon, Lamentis-1. The TemPad he's holding takes them to 2077, just hours before the moon is destined to crash into a planet.
After realizing they need each other to survive, the two stop fighting and look for a way to charge the TemPad so they can get off of the moon before it is destroyed. The desert-like land is mainly abandoned, save for a few poor souls, most of whom are trying to get on the escape ark.
RELATED: How Many Episodes of 'Loki' Will We Get?
Loki and Sylvie manage to glamour their way onto the train to the arc. But when they arrive, it is too late. The arc crashes, and so do their hopes of charging the TemPad and getting off the moon.
What is Lamentis-1 in Marvel comics?
In Marvel Comics, Lamentis-1 is a habitable moon of the planet Lamentis. It is located in the Large Magellanic Cloud, in a realm controlled by the Kree, a technologically advanced militaristic alien race whose home is the planet Hala.
Lamentis first appeared in the 2007 comic, Annihilation: Conquest Prologue #1. The series follows superheroes Quasar, Moondragon, and Peter Quill as they try to navigate a world bound for destruction.
RELATED: 'Loki': So Where Exactly Is the Time Variance Authority Located?
With the introduction of Lamentis, 'Loki' may be planting seeds for upcoming Marvel projects
By now, Marvel fans know that nothing is random in the MCU. And the introduction ofLamentis, a known Kree territory, could hint the planet will show up in a future MCU project.
From the Wandavision finale, we know that Nick Fury is working with the Kree. And considering he'll be in the upcoming Marvel series, Secret Invasions, Lamentis-1 may remerge as part of a Kree-related storyline.
So how will Loki and Sylvie get off of Lamentis-1?
With the only apparent TemPad charging source destroyed, Loki and Sylvie are doomed unless they find a way off of Lamentis-1. They could be saved by the TVA and Agent Mobius (Owen Wilson), or they may find a way to magic themselves out of the situation.
Either way, episode 4 is going to be an exciting one. And according to series star Tom Hiddleston, the next few episodes will take Loki's adventure to an entirely new place.
"The series takes off in a new direction in episode 4," he recently told BBC's Radio 1. "And then the destination of that journey kind of comes to fruition in episode 5. So, 4 and 5, I mean, buckle up because we're going somewhere. I hope you don't see it coming, and I was so excited to get there."
New episodes of Loki hit Disney+ on Wednesdays.