'Long Island Medium': Is Theresa Caputo Returning to TLC for a New Season?
Long Island Medium Theresa Caputo is one of the most beloved TLC stars, and she's made a name for herself thanks to her alleged ability to connect with the dead. So, will Caputo be back for a brand new season of the show in 2021? Here's what we know.
'Long Island Medium' Theresa Caputo is back with a spin-off series
Those who kept up with Caputo on Long Island Medium are certainly interested in what she's up to now. The firecracker Long Island native is known for her spunky attitude, huge hair, and ability to talk to dead folks. And now, she's bringing her abilities to a new spin-off series. Long Island Medium: There in Spirit premiered on Discovery+ on Feb. 5, 2021, Broadway World reports.
So, what is the series about? It features Caputo connecting others with their dead loved ones, which is a lot like the typical Long Island Medium premise. Stars like Rosario Dawson, Meghan Trainor, Carmen Electra, Garcelle Beauvais, and Howie Dorough also receive readings from Caputo.
The series also delves into Caputo's life in quarantine due to the pandemic. Caputo is used to doing her readings with clients in person, but the new spin-off shows Caputo performing virtual and socially distant readings
Will TLC's 'Long Island Medium' return?
Now that Caputo is back with Long Island Medium: There in Spirit, what does this mean for TLC's Long Island Medium? The last season aired on TLC back in 2019. While the series may have been renewed after season 14, it never returned due to the pandemic. Now, it looks like TLC hasn't announced any chance of a renewal, especially with Caputo's new show on the air.
Back in 2018 and 2019, seasons featured Caputo going through her divorce from her husband, Larry Caputo. The couple was married for 28 years but ultimately decided to go their separate ways. Larry described the divorce as losing his best friend, and he expressed how frustrating it was to not spend as much time with his then-wife as he'd like to.
"[We're] working and finding our place," the Long Island Medium explained at the time. "We've been together for a very long time. And people change. We all change."
What is Theresa Caputo up to in 2021?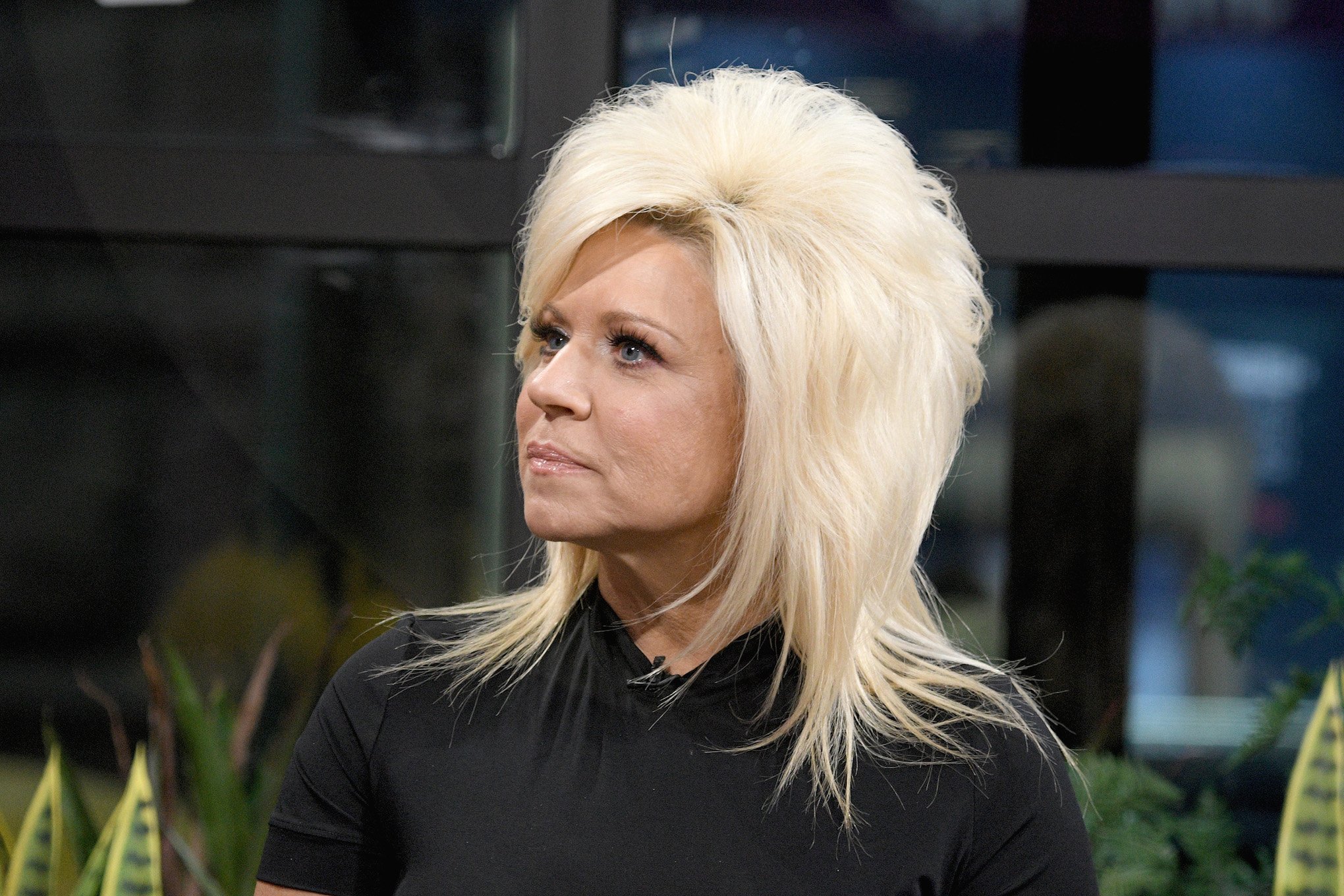 So, what is Caputo up to in 2021? It looks like she's back to doing what she loves, which is giving readings to those who wish to connect to their dead loved ones. And she's also giving dating a whirl. Pop Culture notes she told People there's a new man in her life.
"[We're] taking it day-by-day and just enjoying and embracing life one day at a time," Caputo said. "I think this past year has shown us that we never know what life is gonna throw at us and I think I've learned so much over the past several years and, more importantly through my gift, is that we just have to embrace each moment and just be thankful."
Additionally, like the rest of us, Caputo is coping with the realities of the pandemic. "[We're] always remaining hopeful and positive and allowing ourselves, if we're having a bad day, it's OK not to be OK for that moment," she told Pop Culture. "There's a lot of playing games, watching game shows, a lot of cooking and a lot of trying to stay out of each other's way."
Check out Showbiz Cheat Sheet on Facebook!