'Long Island Medium' Theresa Caputo Explains Why She Chose to Share Her Painful Divorce With the Cameras
We've been watching Long Island Medium Theresa Caputo speak to the dead for years — and fans haven't been able to get enough of her since the series first began. Theresa's explained her amazing medium capabilities in the past, and she's astonished strangers by approaching them and speaking to them about dead loved ones who are reaching out. Additionally, her upbeat personality, big hair, and memorable moments with her family all make for a fantastic show.
In recent times, fans know Theresa and long-time husband, Larry, have divorced. And while some have questioned why she chose to share it all with the cameras, she has the perfect response. Here's her reasoning.
Theresa and Larry chose to go their separate ways after 28 years of marriage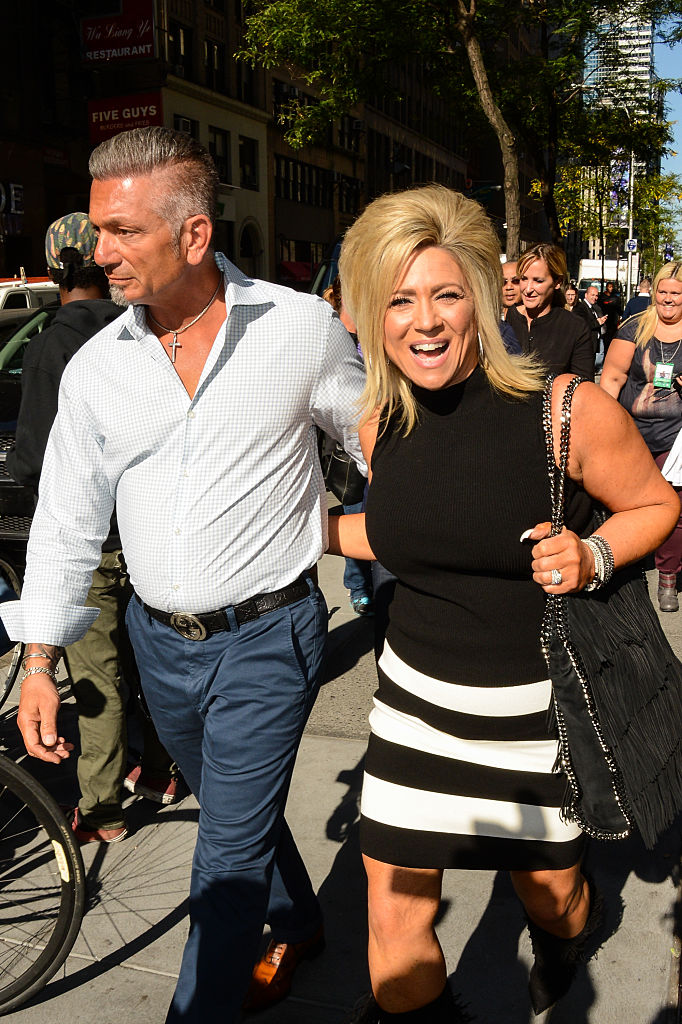 Since the very beginning of Long Island Medium, fans have gotten to see Theresa's loving relationship with her husband, Larry — and no one ever expected the two to divorce. Together, they have two (now adult) children together, and their relationship never seemed to be in any real jeopardy. It seems they began to drift apart over the years, however. Good Housekeeping notes after 28 years of marriage, they both decided the best thing for them to do for themselves and their family was to move forward with a divorce.
In a joint statement to People, Larry and Theresa explained their decision and how they still remain on good terms. "We will always love each other and our two wonderful children. We are united in supporting each other and our family," they said in the statement. And to the cameras, Theresa also explained that they've just changed over time, and there's no one incident or person that can be blamed. "It's not easy for me to sit here and to talk about this, to talk about my feelings, to talk about how my marriage is, but you know, things do change," she said.
Theresa has always agreed to be totally candid with the cameras
Divorce is a deeply personal thing to go through on camera, but Theresa has always promised to give her fans everything in her life from the good to the ugly. For this reason, she wanted to share the divorce with her fans to remain as candid and open as possible. While it certainly wasn't easy, it's something she and Larry always agreed to do for the show — and Theresa meant to keep her promises.
Good Housekeeping mentioned she said on the show, "[Talking about our divorce on camera], it's not easy to do that in general. But that was something over seven years ago that Larry and I had decided when we were going to do the show. [We decided] we were going to share our lives and we did, and we stay true to that." All in all, Theresa's said she's proud of the way she and Larry handled the divorce, too — and it might be nice for her to be able to reflect on that with the footage.
She hoped showing her trials through life would also help her fans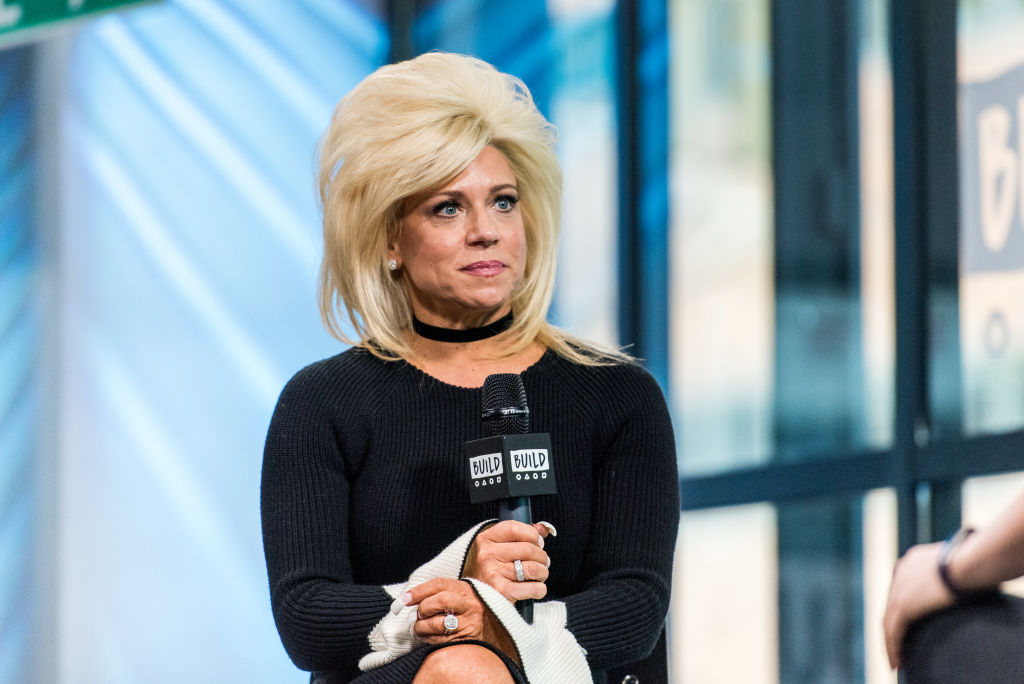 Not only did Theresa make a promise to her fans to be as candid as possible in front of the camera, but she also hopes her difficulties through life can help others. And it appears she deeply affected a couple of her fans, as Good Housekeeping notes a man approached Theresa once to tell her how her divorce helped him and his wife come to their own realizations. "He said 'I'm very sorry that you and Larry are going through this, but when we watched you guys, my wife and I looked at each other and we said to each other this is what's happening to us we are not alone,'" Theresa mentioned. "And right there was my validation again that what I do is so important."
Theresa added that moments like that are exactly why she continues to put herself and her personal problems out there on television. "What we do as a family [can help] people feel that they're not alone," she added. "We really feel truly blessed that we have such amazing fans and the support we've gotten is just amazing."
Check out The Cheat Sheet on Facebook!