'Long Island Medium': Theresa Caputo's Daughter's Wedding Day is Almost Here
Theresa Caputo is known as the Long Island Medium, and she's shared her gift of communicating with the dead via her reality show. But now, it's her daughter who's taking the spotlight. Victoria Caputo is getting ready to tie the knot. So, when is the big day, and will fans get to watch it on the show?
Did Theresa Caputo's daughter get married? When is Victoria Caputo's wedding?
Not only does Theresa Caputo share her experiences of talking to the dead via reality TV, but she also keeps fans updated on what's going on with her family. She has two kids with Larry Caputo — Larry Jr. and Victoria Caputo. While Theresa and Larry are no longer married (and everything leading up to their divorce was filmed for Long Island Medium), they still remain friendly and are both ultra-excited to see their daughter walk down the aisle.
In February 2019, Victoria posted a series of photos of her fiancé, Michael Mastrandrea, showing off how he proposed to her. "This is the first time in my life I've ever been surprised and honestly it was the best thing ever!" she captioned the Instagram post. "This proposal was perfect in every way and I can't thank everyone enough for helping Michael pull this off! Michael, I love you so much, and thank you for being you! I can't wait to continue this journey with you and I'm so excited to plan our perfect day together!"
Theresa was thrilled to hear about the proposal too, of course. "So this HAPPENED!" Theresa captioned her Instagram post in February 2019. "Victoria's ENGAGED. Congratulations to my beautiful baby and her future husband Michael. Let the planning begin!" 
As of now, Victoria isn't yet married. But The Sun notes she'll be walking down the aisle in May 2021.
Theresa Caputo's daughter just had her bridal shower
While Victoria Caputo isn't married just yet, Theresa Caputo is posting plenty of updates for Long Island Medium fans. On March 22, she posted a photo of her and her daughter with a giant "Miss to Mrs." sign in the front yard. The mother-daughter duo also surrounded by a balloon arch.
"Beautiful day for Victoria's Drive by bridal shower thank you @mary_assante for being the best MOH," Theresa captioned the post.
It doesn't look like Victoria posted much about her outdoor bridal shower, but she did post an update on her wedding to her Instagram. On March 23, she added a headshot showing off her hair and full makeup. She's also pictured with a beautiful headpiece and in her wedding gown, though the photo only shows above the chest.
"Two months," Victoria captioned the post.
Are there new episodes of 'Long Island Medium' where fans can watch the wedding?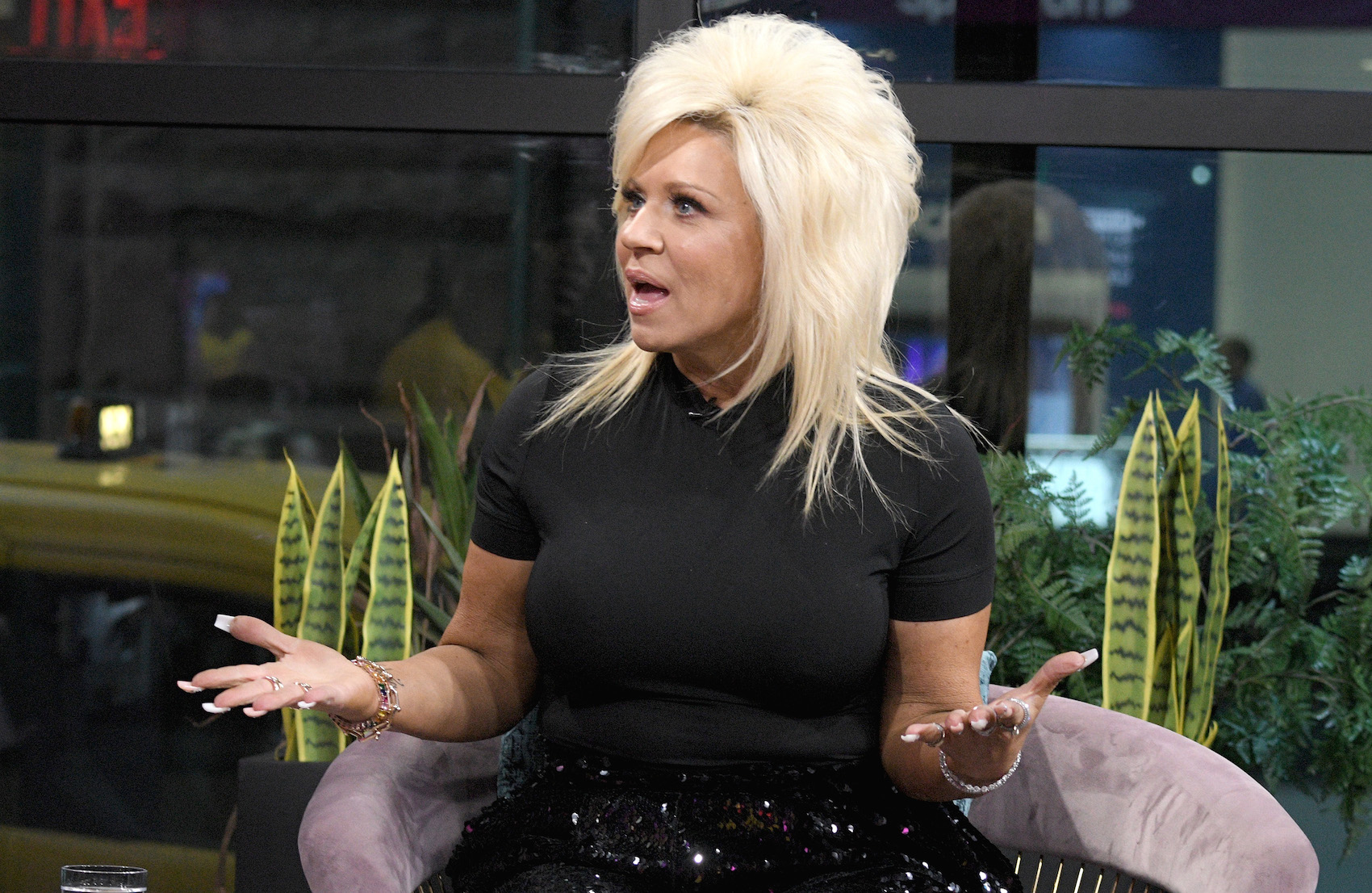 So, will Victoria's wedding be televised for Long Island Medium? While fans would love to see Theresa Caputo's daughter get married, we're not sure if we'll get the chance. The last season of the show aired in 2019, and it hasn't returned since the start of the pandemic. So far, TLC has yet to announce any renewal.
That doesn't mean the Caputos are off the air for good, though. Therasa is in a spin-off titled  Long Island Medium: There in Spirit, which premiered on Discovery+ in February 2021. The show is a lot of like the TLC series, so there's a good chance we could hear something about Victoria's wedding on the program.
We're hopeful we'll get more details about the big day as it approaches in May 2021!
Check out Showbiz Cheat Sheet on Facebook!