How Long Did Monica Lewinsky's Affair With Bill Clinton Last?
A lot is known about former U.S. President Bill Clinton's affair with Monica Lewinsky. But one thing that hasn't been discussed in length is how long the two maintained their secret relationship.
American activist Monica Lewinsky became a household name in the 1990s after news broke that she had an affair with U.S. President Bill Clinton. Though the relationship was short-lived, it still rocked the presidency to its core and ultimately led to Clinton's historic impeachment in 1998.
So, exactly how long did Lewinsky and Clinton's affair last? Read on below for a complete timeline of the former lovers' relationship.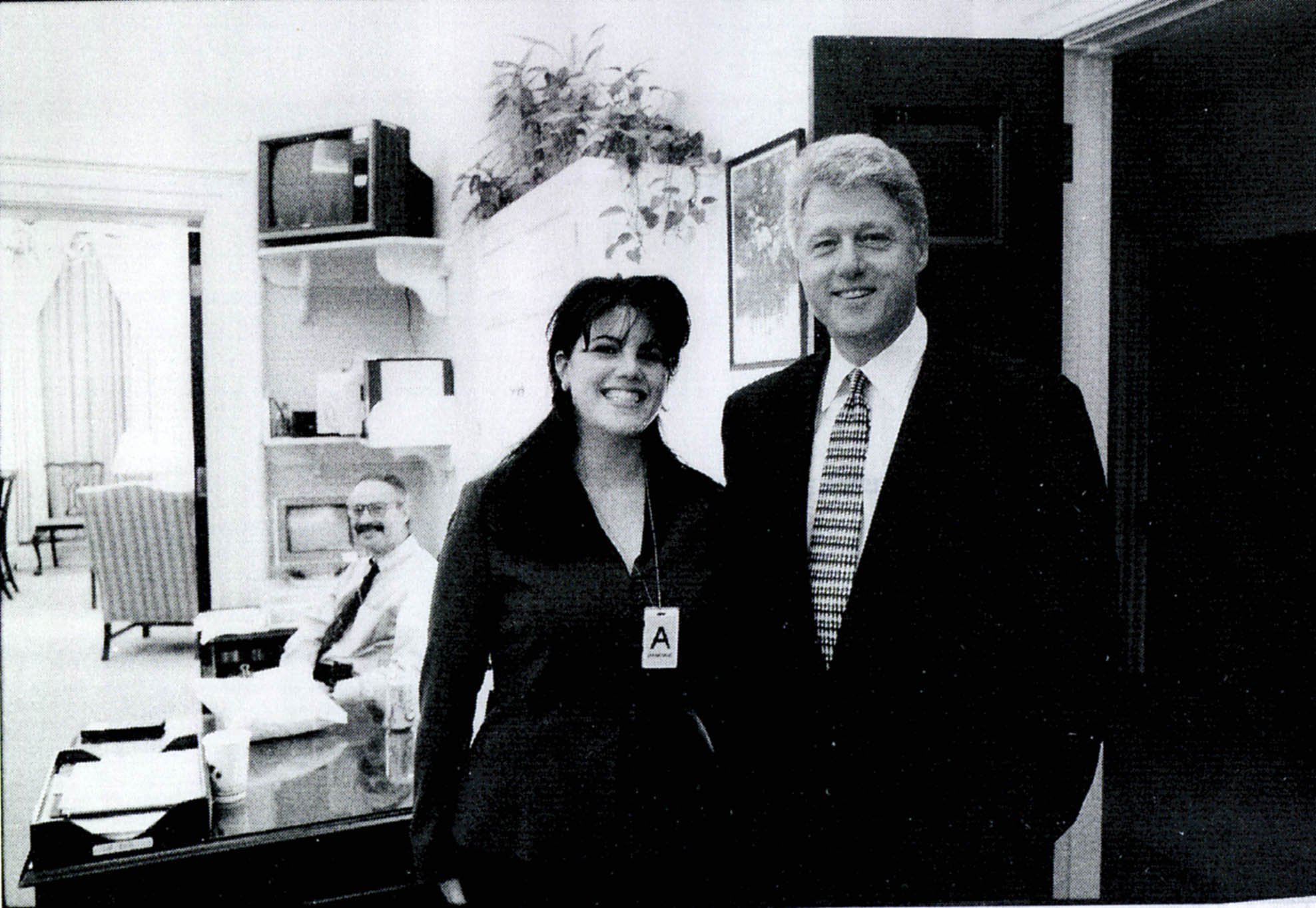 Monica Lewinsky and Bill Clinton's affair began a few months after she started working at the White House
After graduating from Lewis & Clark College, 21-year-old Monica Lewinsky moved to Washington D.C. to work as an unpaid White House intern in the office of Leon Panetta, President Bill Clinton's Chief of Staff. 
During her first few months in the position, which she started in July 1995, Lewinsky didn't interact much with Clinton. But during a government shutdown in November of that year, the young professional gained the President's attention. 
Eventually, Clinton invited Lewinsky into his private study behind the Oval Office, where he asked to kiss her. It wasn't long before they had their first sexual encounter, marking the beginning of their infamous affair.
Over the next few months, Lewinsky and Clinton had several sexual rendezvous, which reportedly happened whenever she delivered documents to him.
When they weren't engaging in intimate acts, the pair would have lengthy phone conversations and exchange gifts, but only on Clinton's terms.
In February 1996, Clinton ended his relationship with Lewinsky on President's Day but rekindled it a month later, according to The Starr Report.
Lewinsky and Clinton's affair continued after she was transferred to the Pentagon
Two months after Bill Clinton broke up and got back together with Monica Lewinsky, her superiors grew concerned with her frequent presence in the West Wing. Because of this, they transferred her to the Pentagon to work as spokesman Ken Bacon's assistant.
But despite being moved to a new government building, Lewinsky continued seeing Clinton in secret. According to the LA Times, the two spoke frequently and often engaged in phone sex.
Not long after she started her new position at the Pentagon, Lewinsky befriended her co-worker Linda Tripp, who she began confiding in about her affair with the President.
Lewinsky and Clinton's affair went on for a while. But in March 1997, the couple's affair ended, which he confirmed in front of a grand jury in August 1998, according to Bustle.
"I regret that what began as a friendship came to include this conduct, and I take full responsibility for my actions," Clinton said.
Nearly a year after Clinton and Lewinsky's relationship ended, Linda Tripp turned over secret recordings of her phone calls with the California native talking about the affair. Before anyone knew it, the pair's relationship had become public knowledge.
The affair ultimately led to Clinton's impeachment
After news of the affair first broke, the events that followed completely altered both Monica Lewinsky and Bill Clinton's lives and careers.
Initially, Bill Clinton denied having an affair with Lewinsky.
However, he eventually admitted to his sexual transgressions. In December 1998, Clinton was impeached by the House of Representatives on charges related to the affair — obstruction of justice and perjury — before being acquitted by the Senate a year later.
Meanwhile, Lewinsky faced harsh criticism from the media for her affair with the President, which caused her to retreat from the spotlight in the early 2000s.
In the mid-2010s, she resurfaced to speak out against bullying and public shaming, both of which she still endures to this day.