A Look at Kate Moss' Former London Home and Current Country Mansion
Kate Moss' name has been in the headlines a lot lately after she testified in Johnny Depp's defamation trial against Amber Heard. The supermodel helped out her ex, who she dated and shared a home with in the '90s, with her testimony that the actor never threw her down the stairs or abused her during their relationship.
Following her appearance in the courtroom, many have had some questions about Moss today including where she lives now. Here's a look inside the London home she recently sold, plus a peek at her current mansion located outside the busy city in The Cotswolds.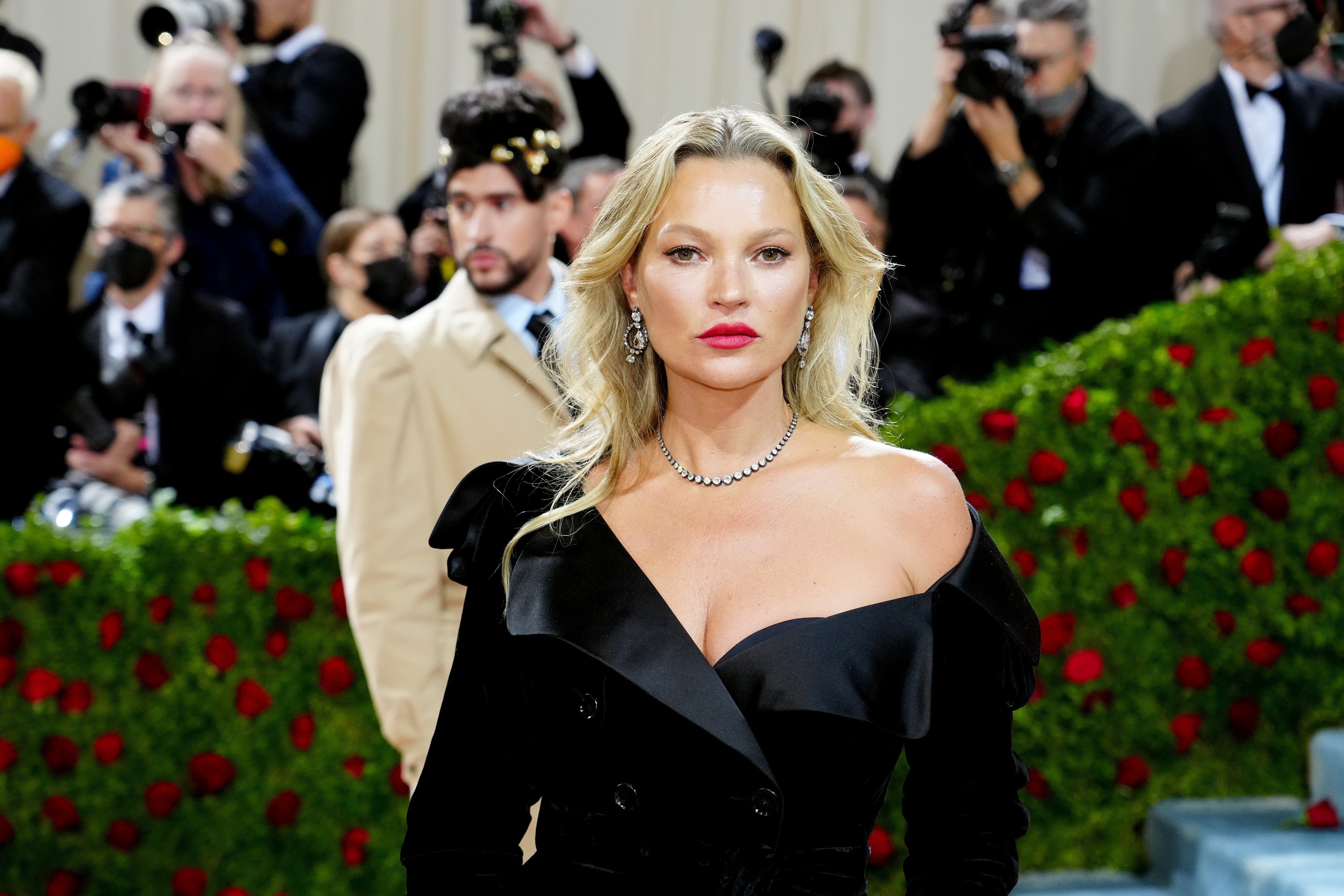 Moss attended Depp's concert in London
Depp was not in courtroom on June 1 when the verdict in his defamation trial was read and that's because he had prior engagements in the U.K. playing concerts with musician Jeff Beck.
Before the verdict even came down the Pirates of the Caribbean star traveled to England and appeared onstage with Beck at London's Royal Albert Hall. And as Page Six reported, Depp invited Moss who lives outside London to the show.
Moss was snapped by photographers leaving the venue alone after spending some time backstage. This was just days after he was called as a rebuttal witness in Depp's trial.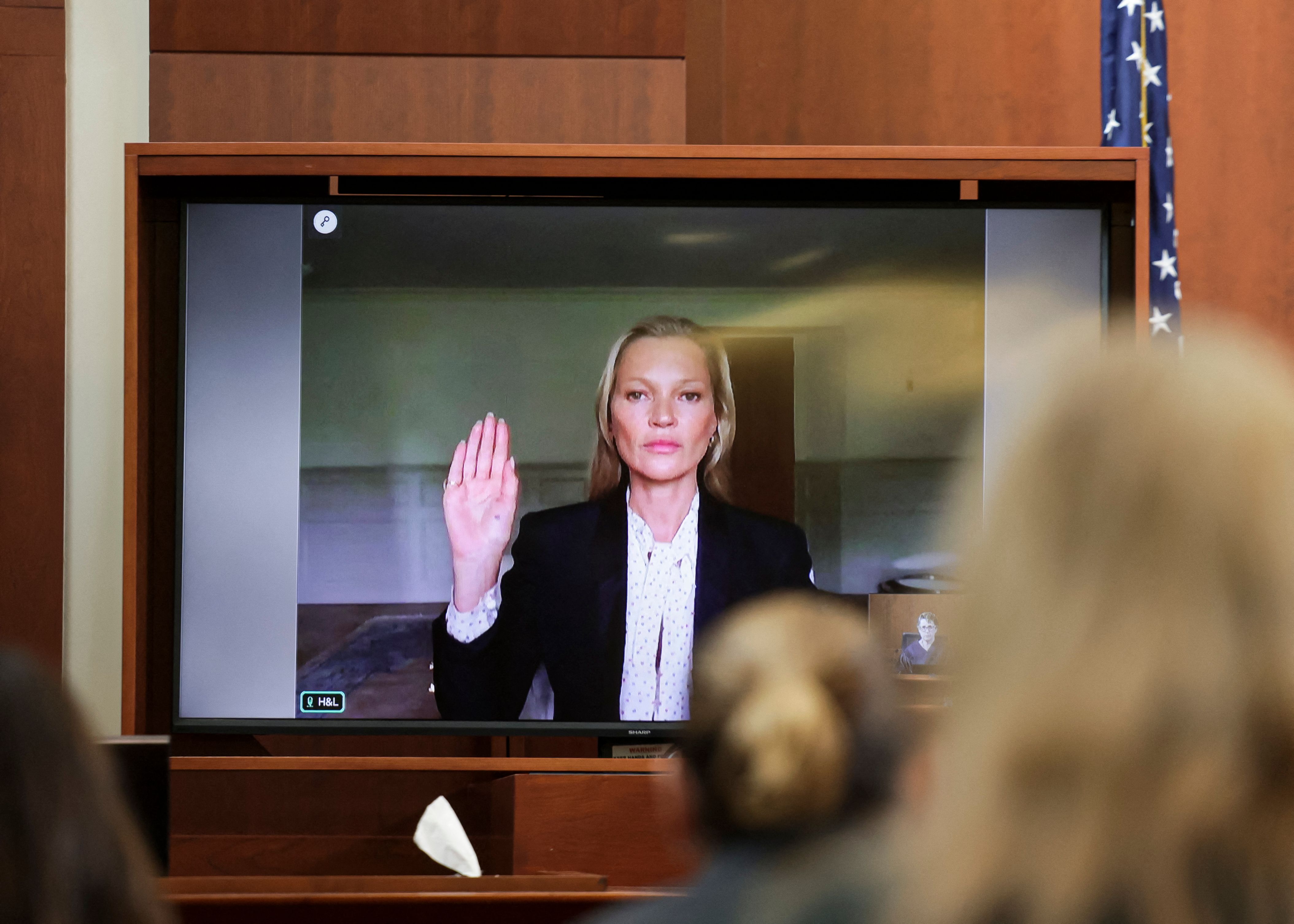 A look inside Moss' London home
Moss currently resides about 80 miles outside of where the concert was held. She owns a house in The Cotswolds, which is located in south central England. The fashion model bought her 10-bedroom Cotswold mansion back in 2003 as a holiday home she often retreated to in the summer months. While Moss hasn't publicly revealed much about her Cotswold abode, fans did get a glimpse inside during her courtroom testimony as she appeared virtually from that residence.
Moreover her sister, Lottie, posted photos of the interior during the first coronavirus (Covid-19) lockdown in 2020. In one snap, Lottie is seen in a classic sitting room, complete with deep red walls, a monochrome lamp, wooden shelving, and a photograph of a young Queen Elizabeth hanging on the wall.  
But for over a decade Kate called North London home.
That residence is in the city's Highgate section and was built in the 19th century. It spans four floors and has seven bedrooms, six bathrooms, seven fireplaces, and two kitchens. It also features a garden outfront as well as outback, and floor-to-ceiling French doors along the back of the property that lead out to a large patio.
She sold her longtime London house making Cotswolds her permanent residence
In late 2021, Moss put the London pad she called home for more than a decade on the market and had a buyer within a months.
After the selling the house, which was next to George Michael's former residence, a source told The Sun: "Kate is thrilled that she has managed to sell her London home so quickly. It is the end of an era. But she and her boyfriend spent lockdown in the countryside and realised the pace of life there suited them better."
The supermodel has spoken about her love for the countryside in the past telling The Times: "You do things you could never do in the city — sleeping outside, cooking on a fire, all of those things that, growing up in Croydon, I kind of didn't have, you know? It's like having another childhood or being in the Famous Five. It's those simple things that make your life proper."
RELATED: Inside the Homes of Johnny Depp's Ex and 'Stranger Things' Star Winona Ryder