All of the Looks From Harry Styles' Music Video for 'As It Was' Including His Custom Sequined Jumpsuit
Harry Styles has been in the spotlight for a decade. But his solo career, which launched in 2017, has cemented his place in pop culture history. From his roots as a boy-band teen icon to a respected artist with several hit singles to his credit, Styles is widely considered one of the most influential artists of his generation. 
Not only is Styles praised for his musicality, but fans and critics have openly expressed their appreciation for his incredible fashion sense as well. Often androgynous and nonconforming, Styles is always cutting-edge with his fashion. But he took things to the next level with his most recent music video. 
Harry Styles rocked some stylish looks in his latest music video
The music video for Styles' new song "As It Was" features the singer at his most high-fashion. In the video, Styles wears several different ensembles as he dances through significant scenes from a relationship. Glamour provided a breakdown of the striking looks for fans to get all the juicy details. Although Styles has an affinity for anything from Gucci, in the music video, he wore a fabulous custom red sequined jumpsuit from Arturo Obegero.
In another scene in the "As It Was" music video, Styles rocks a red coat from designer Bianca Saunders in a shade that perfectly complements the sequined jumpsuit. One memorable moment in the video features Styles stripping down to his boxers. They are also designer, created by the brand Merz b. Schwanen and custom-dyed to a perfect shade of red by Styles' assistant stylist, Ryan Wohlgemut. The Instagram account @hsfashionarchive features additional pictures of Styles' costumes, including the Dries Van Noten shirt that he wore to pair with his stylish red coat. 
Harry Styles is known for his androgynous fashion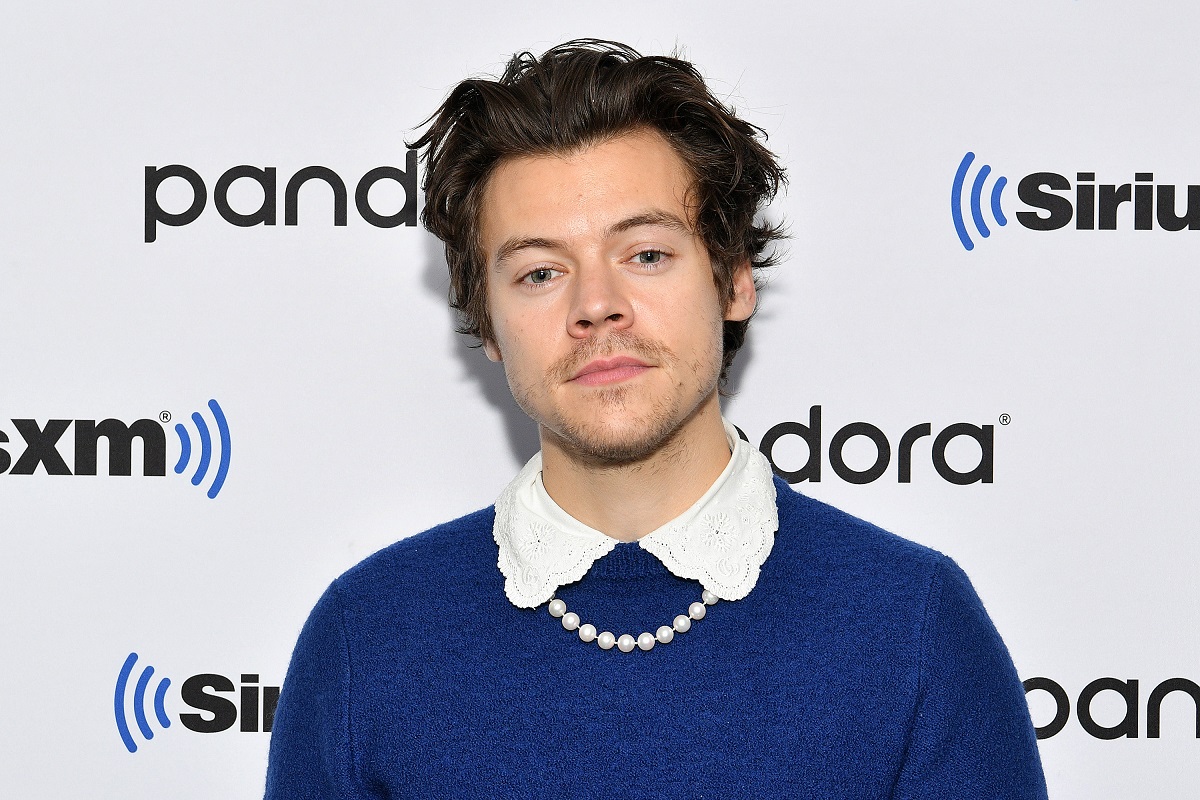 Styles adopted the practice of pop stars rocking androgynous fashions. Like fashion icons Mick Jagger and David Bowie, Styles doesn't shy away from sequins, feathered boas, and even dresses. Styles also pays attention to details. He never misses out on an opportunity to paint his nails to complement his outfits better. The artist has even been known to paint his nails to match his albums – and has been hailed as a "pioneer" in the world of high-fashion nail art. 
In 2020, Styles started rocking a classic fashion trend men haven't traditionally represented. Styles and his pearl necklaces have graced many a red carpet. The musician embraces the timeless look of pearls in many ways. As for why he tends to embrace gender-neutral looks, Styles says it comes down to being comfortable with oneself. 
"If I see a nice shirt and get told, 'But it's for ladies.' I think: 'Okaaaay? Doesn't make me want to wear it less though.' I think the moment you feel more comfortable with yourself, it all becomes a lot easier," Styles said in a 2019 interview with The Guardian. 
Harry Styles has his own beauty brand
In 2021, Styles proved his dedication to the world of fashion and beauty. He launched his own beauty and cosmetics brand, Pleasing. With an initial launch consisting of nail polish, Styles reportedly hopes to expand the brand to include makeup and even skincare. In most of his projects, especially ones involving fashion, Styles relies on the advice of industry experts such as his good friend and collaborator, designer Harris Reed. 
Reed has likely helped Styles develop some truly incredible looks over the years. This includes the iconic pink double-breasted suit that he wore in 2017 when performing for the Today show. One fan-favorite Styles look is the sheer Gucci blouse that the singer wore at the 2019 Met Gala. Featuring loose peasant sleeves, a single pearl drop earring accented the top. Styles hosted Saturday Night Live the same year, wearing bright suits with matching nail polish to complement his high-fashion ensembles.