'Lord of the Rings' Fan Spent Almost All of His Life Savings to Build His Own Shire to Live as a Hobbit
The Lord of the Rings universe has a massive fan base. The fantasy adventure is a thrilling epic filled with a wide variety of characters and creatures. Nicolas Gentile is an Italian pastry chef who has a deep passion for the Lord of the Rings. He decided to begin building his own piece of Middle Earth just outside of Chieti in Abruzzo, central Italy. He now lives like a hobbit in the Shire, which he designed and built.
The 'Lord of the Rings' journey to Mount Vesuvius
Gentile spoke about this major life change with Insider. He has decided to pursue this opportunity to build his own version of the Shire, but he has also enjoyed adventures.
He talked about the journey that he embarked on as a hobbit. Gentile recruited a group to embark on a 180-mile journey dressed like Lord of the Rings characters. The goal was to drop a replica of the ring into Mount Vesuvius, similar to how Frodo did in the movie.
"We walked almost 180 miles of mountains and woods, rivers and ancient cities, and got lost in the mountains," Gentile recounted. "We also met fantastic people who helped us until we got to Vesuvius, our Mount Doom, where I threw the Ring in."
Living in the Shire as a hobbit from 'Lord of the Rings'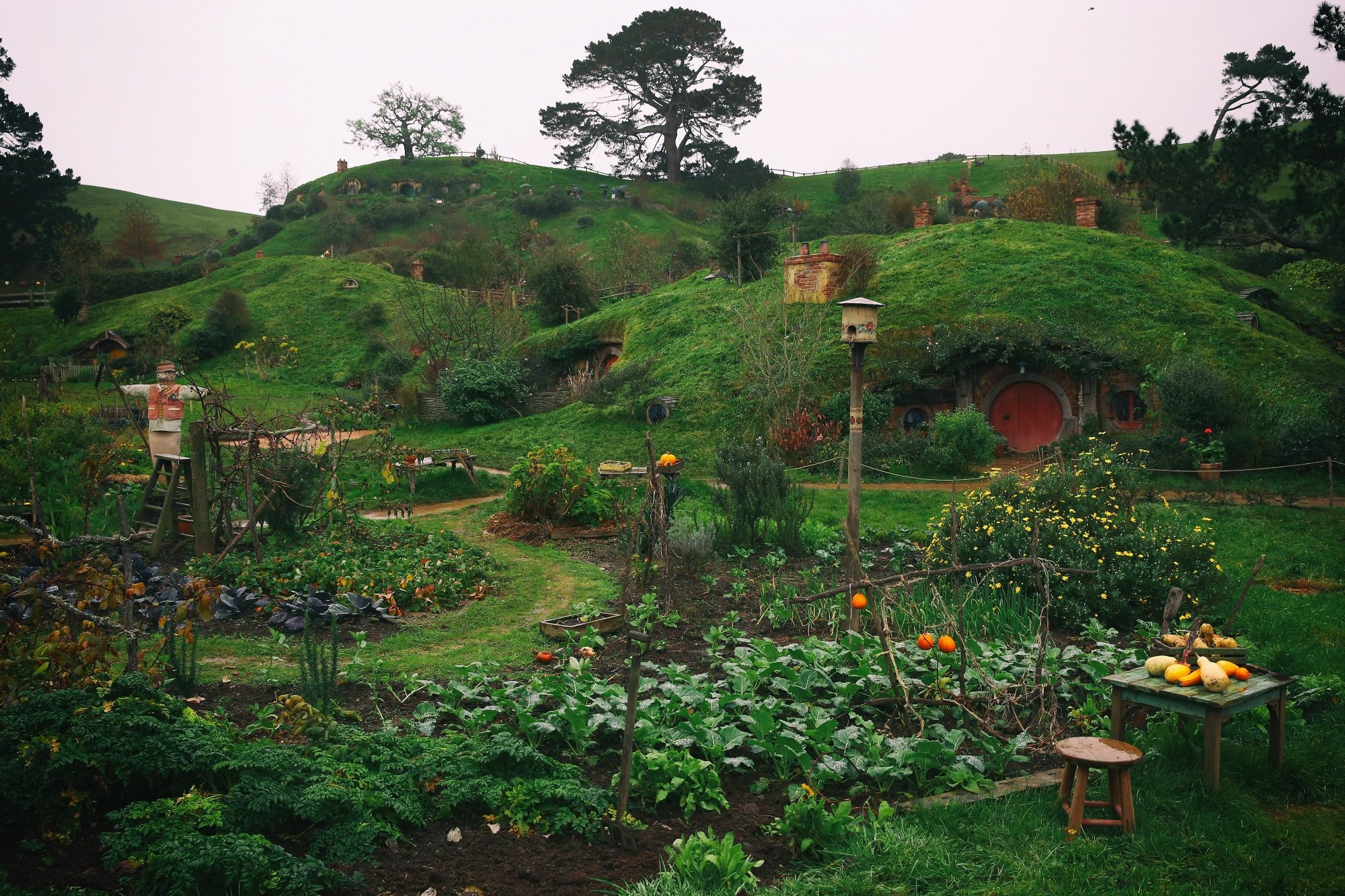 In 2018, Gentile made the decision to buy a plot of land and build a hobbit home for his family. He didn't disclose how much money this cost, but he did state that he spent almost all of his life savings on it.
"I have always loved fantasy literature and movies, Dungeons and Dragons, and video games," he stated. "But at some point in my life, I felt like I was living the adventures of others and not my own. I decided that I, too, would live my life like a character in the movies and books I loved so much."
Gentile views this as an opportunity to bring like-minded folks together to join him in his very own version of the Shire, which he calls the "Gentile County."
The Shire as a real community
Gentile County and Lord of the Rings' the Shire have striking similarities, but they don't go by the same name. He has the goal of expanding on this community to bring others on board. The plan is to have a home underground and several homes on the land.
Gentile noted that this project isn't intended to be a tourist spot. He wants Gentile County to be a real community with folks who enjoy this way of life. He's looking to raise $1.78 million to make this dream a reality.
"This project does not aim to make a profit," Gentile said. "If I had wanted to get rich, I would have invested in bitcoin! All I want is to meet people like me, who have the same magic in their eyes and a love for the simple things in life, who enjoy dinner with friends and an adventure in the woods now and then."
Gentile has been keeping followers up-to-date on his hobbit-living on Instagram. He posts images of gorgeous scenery and the great times he has with people he shares his passions with.
RELATED: Amazon's 'The Lord of the Rings' Series Breaking Major Tradition With Season 2