Lorde Once Compared Her Friendship with Taylor Swift to a Disease
Taylor Swift and Lorde may be an unlikely pair, but the two have been friends for years. Why did the 'Solar Power' artist compare her friendship to the 'evermore' singer to a disease?
It's no secret that Taylor Swift has had a ton of celebrity friends over the course of her career. One only has to look at the video for her song "Bad Blood" to see the bevy of famous faces that she is connected to. Diehard Swifties will recall her infamous "squad" and long-time friendship with her bestie, Selena Gomez. Just last year, she even revealed the name of Blake Lively and Ryan Reynolds' youngest daughter in her song "Betty." But one of Swift's most unlikely friendships is with Lorde.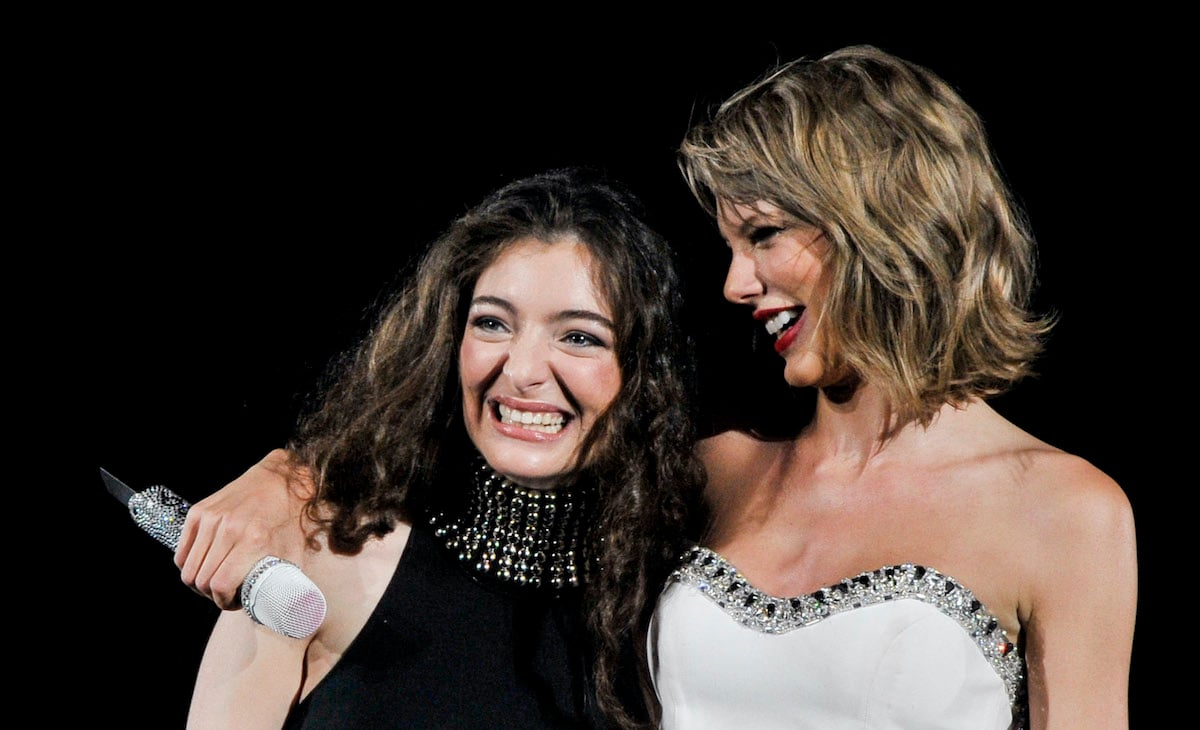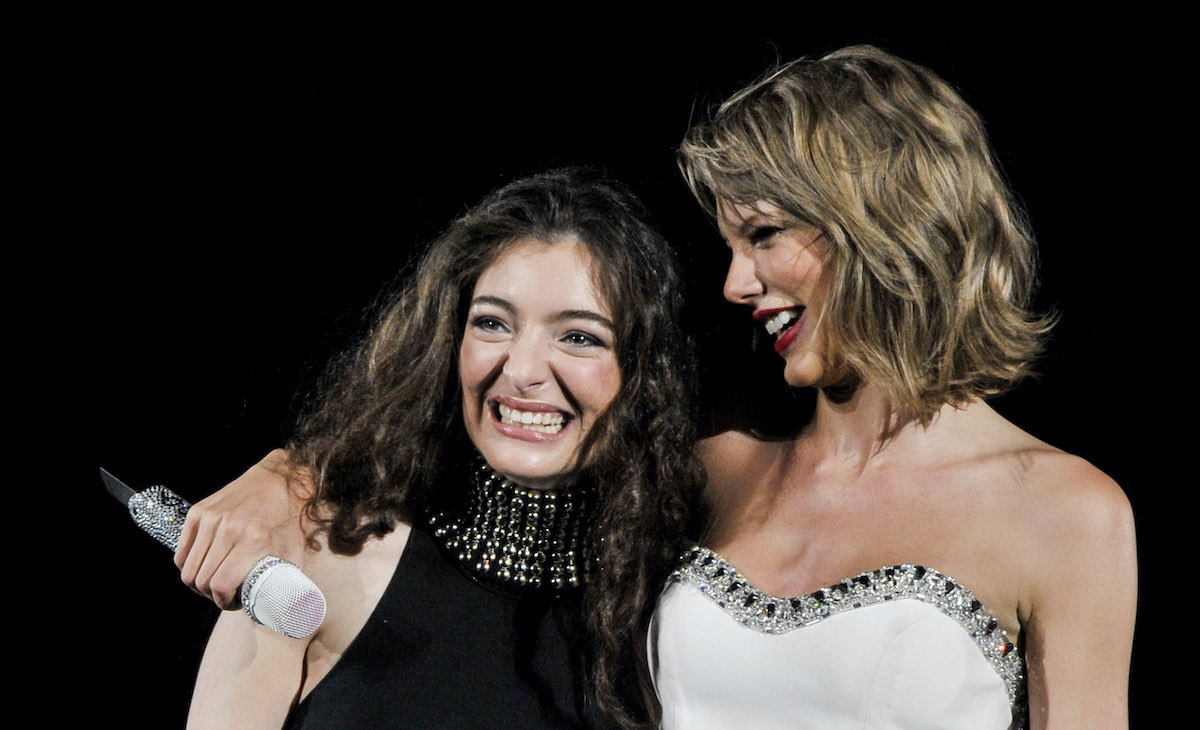 Though there's a seven-year age difference between Lorde, who is 24, and Swift, who is 31, the pair have bonded over the years because of their love of music. In fact, the pair utilize each other as a source of advice quite frequently. Back in 2014, Swift even revealed that Lorde was one of the very first people that got to hear her wildly successful album, 1989, in its entirety. She even told Popcrush, that Lorde already had chosen her favorite tune in "Welcome to New York" long before the rest of the world even got to hear it.
Lorde was one of the first people to hear Taylor Swift's album '1989'
"I think one of the first people that I played the entire album for was my friend Ella, who goes by Lorde," the Fearless (Taylor's Version) aritst shared with the publication. "She's one of my favorite people to kind of bounce ideas off of — she gives really good advice. And it's interesting to see what her favorites are."
Of course, the pair's connection isn't exclusive to their love of music and their shared profession. The two singer-songwriters also have a personal relationship also. In fact, Swift famously threw Lorde a star-studded party in honor of her 20th birthday and Lorde immediately gushed about Swift and the experience, calling their then three-year friendship, "magic."
The 'Mood Ring' singer was critical of Swift early on in her career
But the lovefest between Swift and Lorde wasn't immediate. Early on in Lorde's career, she was asked about Swift and she didn't hold back with her criticism. "Taylor Swift is so flawless and so unattainable, and I don't think it's breeding anything good in young girls," Lorde famously told to Metro. However, Lorde's criticsm didn't seem to phase Swift and the "Soon You'll Get Better" singer sent the "Mood Ring" artist flowers to celebrate her success.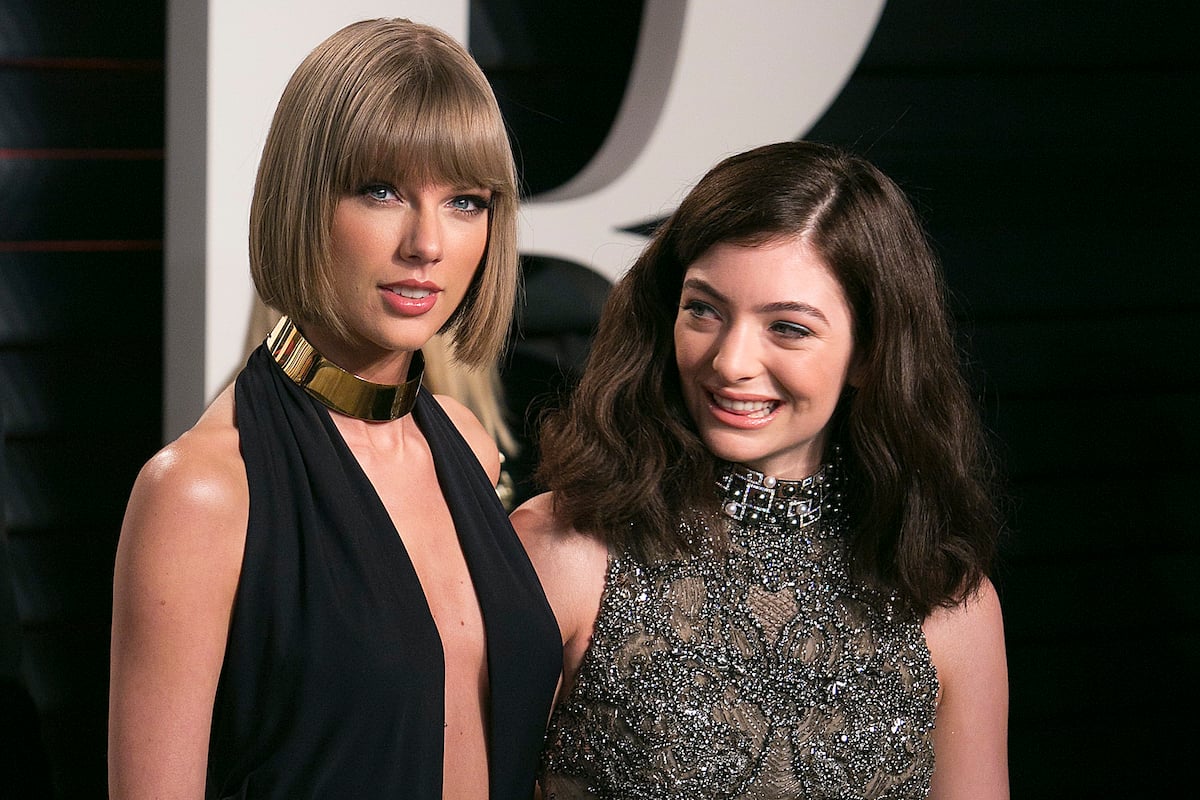 How did their pair's unlikely friendship begin?
It wasn't long befor the pair decided to meet up. Despite their celebirty, the had a pretty normal meet up in New York, ate burgers, and got attacked by squirrels while chatting on a park bench. After getting to know Swift more, Lorde realized that she might have misjudged Swift and apologized for her "flawless" comments. Apparently, Swift wasn't upset by Lorde's comments and claimed that she didn't even realize that Lorde had said something less than complimentary. With the elephant out of the room, their friendship continue to grow.
Lorde compares her relationship with Swift to an autoimmune disease
But what has it been like for the pair to maintain such a close friendship? Given how famous they both are, all of their public outings are pretty high profile. When Lorde was asked by The Guardian what it was like to be friends with someone of Swift's fame she gave a pretty unique answer.
"It's like having a friend with very specific allergies," Lorde shared about Swift. "There are certain places you can't go together. Certain things you can't do. There are these different sets of considerations within the friendship. It's like having a friend with an autoimmune disease." Lorde certainly has a strange way of thinking about her friendship with Swift. But it certainly seems to be working for them.