Lorde's 'Solar Power' Gives off a Cult Energy and 'Midsommar' Comparisons Are Hard to Unsee
After what feels like forever, Lorde finally released new music. Her last album, Melodrama, came out in 2017, and the singer hasn't released a single in just as long. So the release of her single, "Solar Power," was a much-welcome gift in 2021. It's full of light, and brightness, which makes sense since it has the word "solar" in it. But under it all, some joked about a possible cult-y vibe to it. Maybe it's just because of the music video, or maybe it's because of the interesting Midsommar feeling it sort of gave off. 
Either way, once you notice it, you can't unsee it. And it's kind of genius.
Lorde finally released her first single in 4 years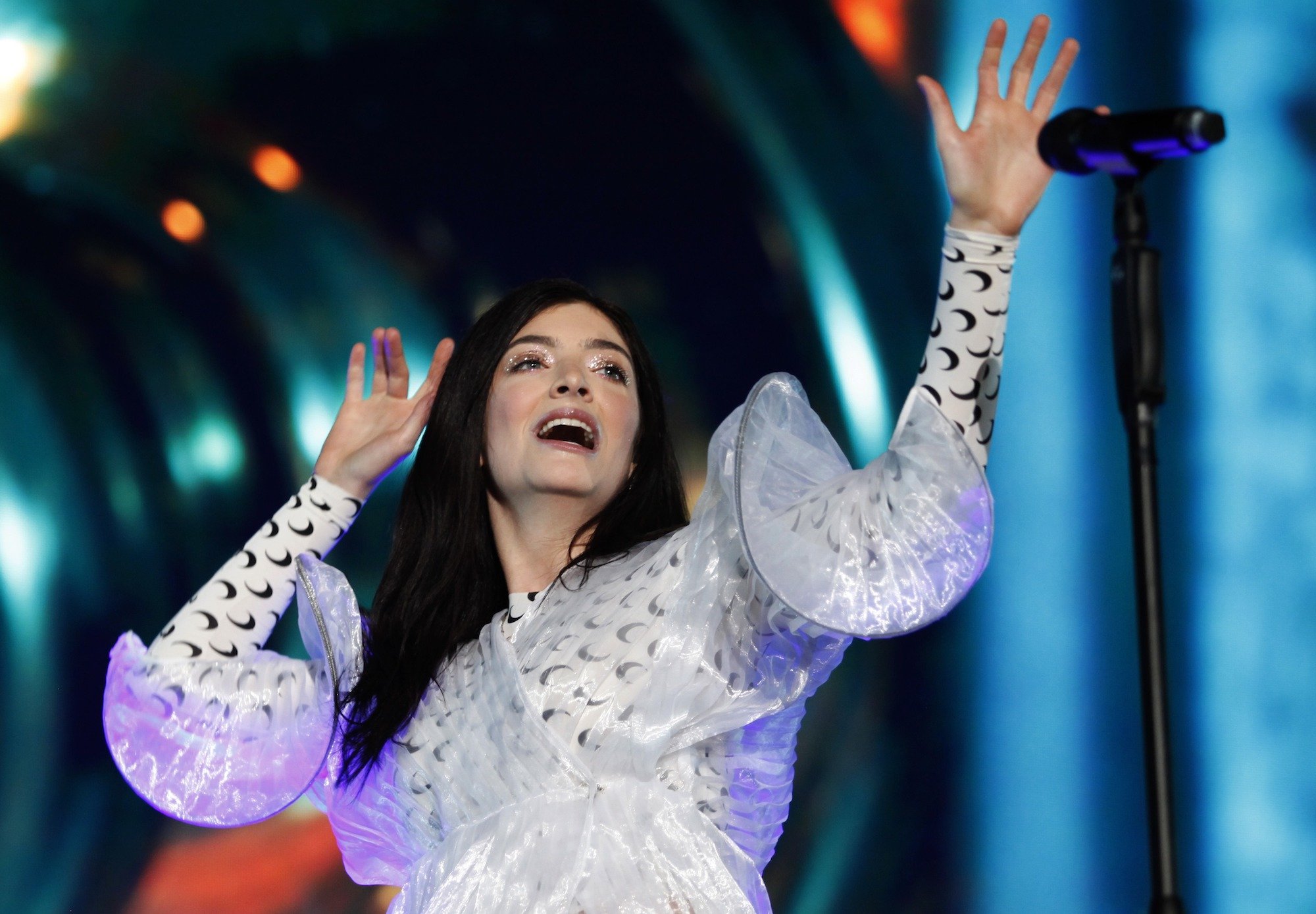 RELATED: Does Lorde's Festival Comeback Mean New Music Is Coming? Fans Sure Hope So
It's not uncommon for artists to take breaks in between bodies of work; they do it all the time. But Lorde took such a long break after Melodrama, and without much word, that some people started to worry if she was even coming back at all. 
Without a formal retirement, it was always expected that she would, it was just a matter of "when." After she released a statement in May 2020 that she had been working on music since December 2019, it started to seem more real. But, again, she still hadn't released anything, even though she was announced as a headliner for a Barcelona music festival in 2022.
So, after some leaks and a fantastic drop of album art that featured her bum, Lorde released her single, "Solar Power," on June 10. It's bright and fun and has a very Jesus Christ Superstar vibe to it. It's different from Melodrama, that's for sure, but it fits Lorde quite well.
For some, it didn't live up to the hype of new music. And for others it did. But for a select few, it reminded them of a certain, sunny, horror film.
There's an interesting number of comparisons to 'Midsommar'
At first glance, the music video for "Solar Power" might not remind you of Midsommar, but it actually kind of makes sense. The 2019 Ari Aster horror film followed Dani (Florence Pugh) as she went to Sweden with her boyfriend, Christian (Jack Reynor) and his friends to a small village that his friend Pelle (Vilhelm Blomgren) belonged to. As the film progresses, the audience and Dani find out that it's actually a cult that participates in some gruesome activities. It's sunny and the people are seemingly happy, but under it all, it's very dark. 
Lorde's backup dancers have monochromatic colored clothing, which could give off a cult-y vibe, if you want to see it that way. Along with the sunny atmosphere, the video lends itself to similarities with the people of the Hårga. With the earlier mention of the Jesus Christ Superstar aesthetic, the 1970s vibe is a bit cult-y too. So, it's not surprising how the Midsommar comparisons are the ones that kept rolling in. Someone even edited the song over Midsommar scenes and it fits so well. 
"Can someone drop the pin to Lorde's solar-powered beach cult? We're just wandering around in the sand," the official Amazon Prime Video account tweeted.
Someone else tweeted an edited photo of Lorde with the people of the Hårga right around her and… it fits in quite perfectly. 
That probably has to do with the 'beach cult' vibe that the video is giving off
Looking at the lyrics, some of them do sound like the manipulation used to get Dani to convert. One of the lines goes, "Forget all of the tears that you've cried, It's over (Over, over, over), It's a new state of mind, Are you coming, my baby?" This sounds like when they were giving comfort and a sense of home and solace to Dani when she really had no support system prior. 
The comparison to Jesus, too, with the lines: "Lead the boys and girls onto the beaches, Come one, come all, I'll tell you my secrets, I'm kinda like a prettier Jesus," is very interesting. Not that it's comparing Jesus to a cult leader, but many cult leaders have done the same in the past. And sharing secrets has been a way for cult leaders to gain collateral on their followers, too. 
The "beach cult" energy was pretty evident for a lot of listeners, and not just relegated to Midsommar.
Writer Julia Emmanuele tweeted, "brb joining lorde's beach cult see you all in the fall"
Muthoni Maingi tweeted, "Lorde stopped wanting to be a crow and chose cult leader aesthetic instead…"
We might be getting too deep into the song, but if you wanted to look past the sunny, fun, and breezy energy of the song, there could be that dark meaning behind it. Or it could just be the song of the summer Lorde is giving fans as her return to music. Either way, she's back and it's only a matter of time before the rest of Solar Power drops. Will it be a heavy exploration into climate change as some suspect? Or more fun bops? Only time will tell.