Loren and Alexei From '90 Day Fiancé' Reveal Whether They're Having a Boy or Girl
It's a boy for Loren and Alexei Brovarnik! 
The 90 Day Fiancé stars revealed the gender of their first child on January 2. The couple announced that they were expecting a baby in October 2019.
Baby Brovarnik is due in May 2020 
Both Loren and Alexei shared the news of their baby's gender on Instagram. 
While Loren said in a TLC video that she was expecting a girl based on her cravings and pregnancy symptoms, her husband was confident he'd be the father to a son. "Loren was I bit shocked but I knew it needless to say we wouldn't have it any other way!" he wrote in his post. 
Loren, 31, is already envisioning what life will be like as parents to a baby boy.
"They say there is no bond stronger than the one between a mom and her son, so the fact that I'm getting a mommy's boy has me over the moon, and the fact that Alex has a new fishing buddy and a mini-him, if you will, has him very excited!" she told People. "The Brovarnik name gets carried on another generation!"
Loren also said that even though they now know the baby's gender, they're holding off on decorating the nursery until she gets closer to her due date. "We're very superstitious, so we don't want to bring anything into the house until the very, very end," she explained in the video. 
Loren and Alexei have been married since 2016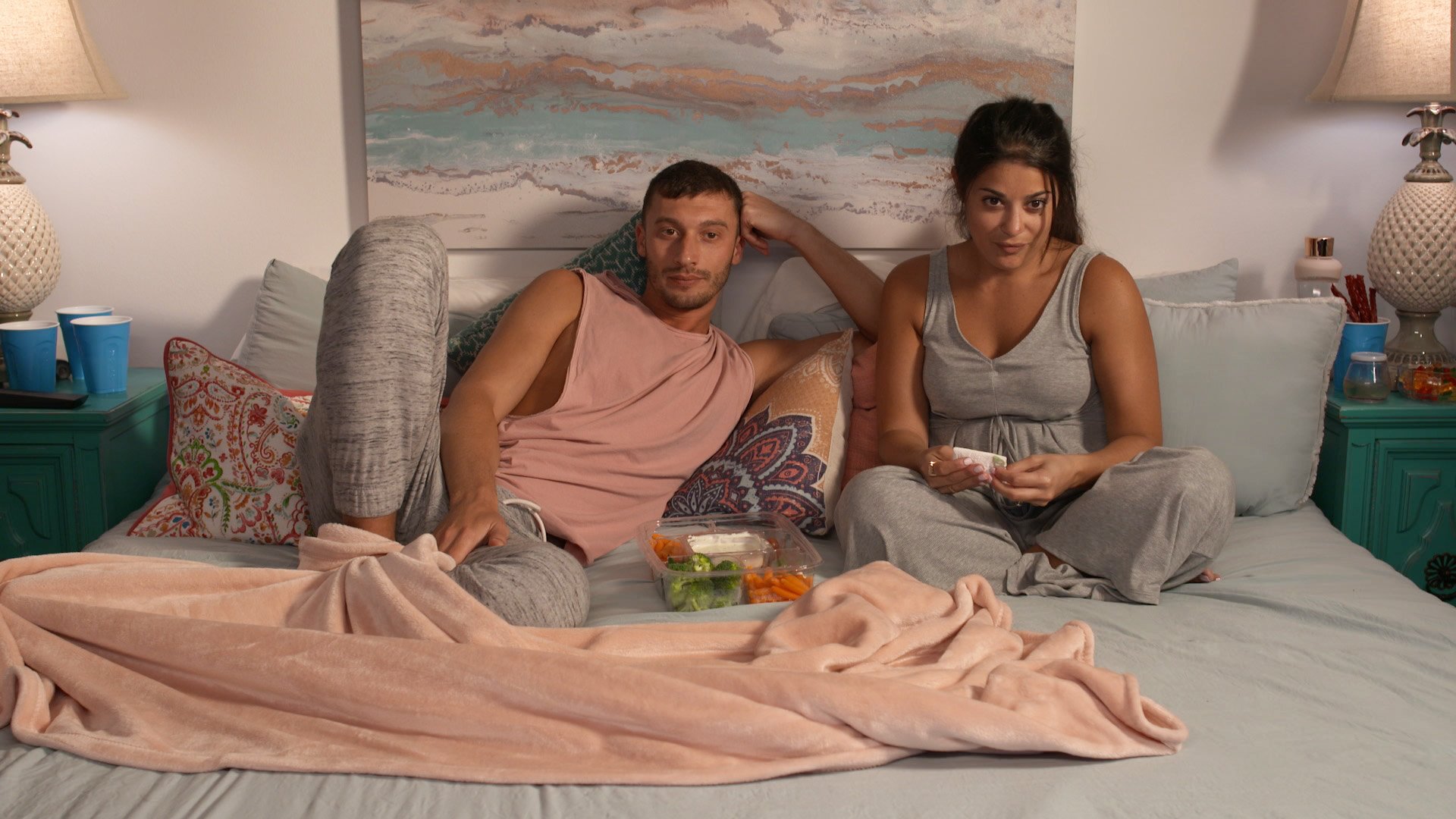 Loren and Alexei's romance was featured on season 3 of 90 Day Fiancé. The new York native met Alexei, now 31, on a Birthright trip to Israel in 2013. She and the paramedic fell in love, and they tied the knot in 2015 in the U.S. (They had a second wedding in 2016 in Israel.) 
Not only did the couple's romance blossom in Israel, but their first child was also conceived in the country. 
"We are just overjoyed and cannot wait to meet our baby this spring! The fact that it happened in Israel just makes it that much more special for us. We have been through a lot, and we're just so excited for this next journey together!" Loren told Us Weekly shortly after the couple revealed they were expecting. 
Pregnancy hasn't been easy, Loren says
At the time, Loren also shared that her first trimester "wasn't easy." But Alexei stepped up, she said, calling him "an amazing support system." 
For his part, it sounds like Alexei can't wait for the baby to arrive. "Yes it's tru we are pregnant couldn't be more excited, I AM GOING TO BE A DADDY !!!" he wrote in an Instagram post announcing the pregnancy. 
Since appearing on 90 Day Fiancé, Loren and Alexei have gone on to appear on two spinoffs of the hit TLC series: 90 Day Fiancé: Happily Ever After? and 90 Day Fiancé: Pillow Talk. 
Read more: '90 Day Fiancé': Ashley Martson Finally Responds to Loren Brovarnik's Claims That She Stole Her Pregnancy Photo
Check out Showbiz Cheat Sheet on Facebook!