Loretta Lynn's Husband Couldn't 'Get Away' With Anything, Their Daughter Once Said: 'Mom Would Write a Song About It'
Their relationship was rocky at times, but Loretta Lynn's husband couldn't "get away" with anything in their house, according to her daughter. And that was because the country music star would write a song about him, and then "everybody in the world knew what he was doing."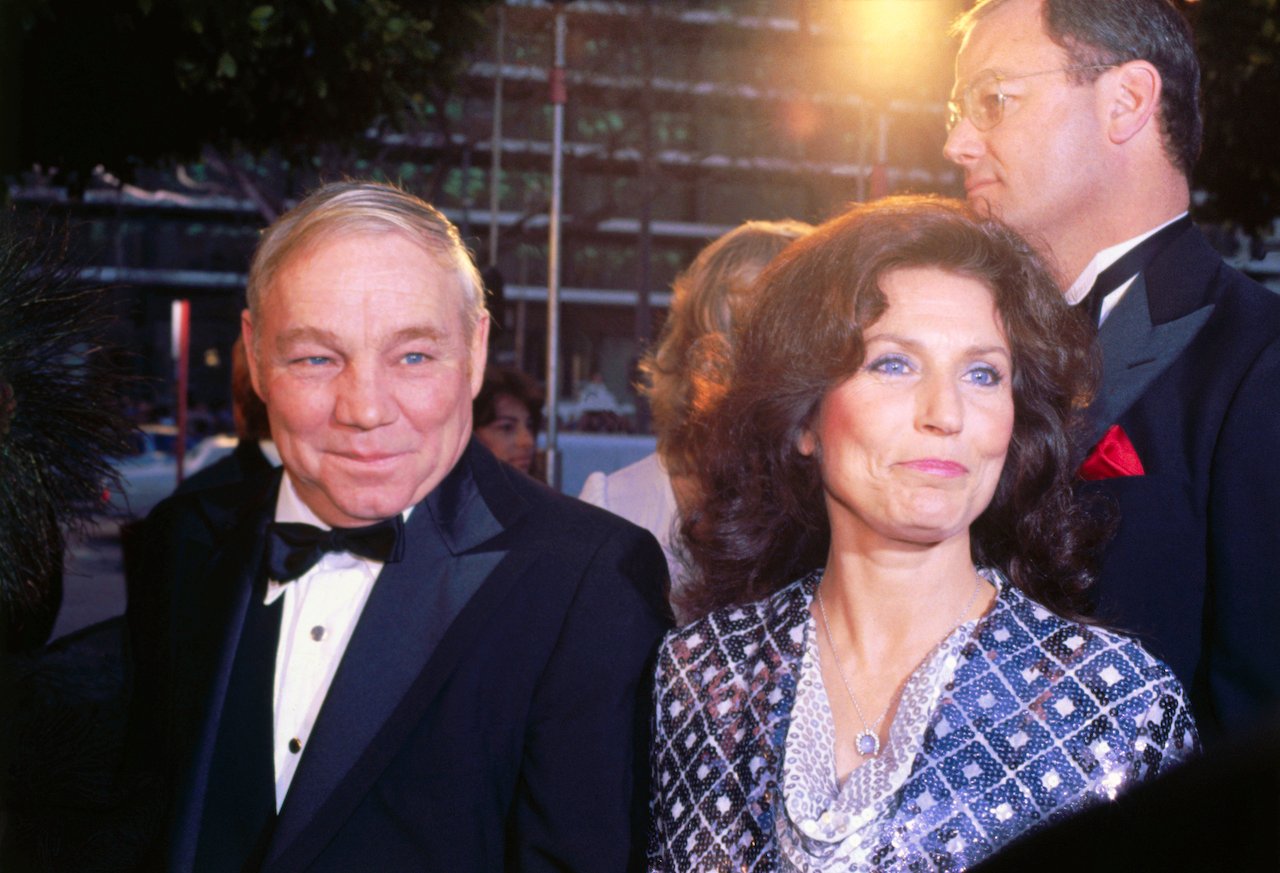 Loretta Lynn wanted people to know she was a fighter in her marriage
When Loretta Lynn sat down with Dan Rather for The Big Interview, Rather asked about her marriage. He wanted her to speak to those who would say, "I love Loretta Lynn, but I don't understand … how she could continue to love a husband who mistreated her …"
"Loretta was a fighter," she answered. "He didn't — mistreat me any more than I'd turn around and say somethin' to him, you know? I mean, I — I didn't just let things slide by."
She confessed that she considered leaving a few times but worried she would get stuck in something worse. "So, I stuck it out. And I'm glad I did," she told Rather. But she also said staying with him was the most challenging part of their marriage.
"Sticking some of the things out. When he'd get drunk and, you know, I'd be at a show. And I'd say, 'Oh honey, don't get drunk,'" she explained. She added that when she performed with other entertainers, she didn't want them to see him drunk, noting, "That would be the worst."
But in the end, Lynn said she didn't let her husband's "faults" get in the way. She said, "… I knew he loved me. And I loved him. And that's — that's all there is, isn't there?"
Loretta Lynn's husband 'couldn't get away with 1 thing' in their house, their daughter said
Whether Oliver Lynn "meandered" from his marriage to Loretta, she told Rather she didn't know because she didn't see it. But one might guess from some of her lyrics that she had a good feeling he was up to no good at times.
Their daughter Patsy Lynn explained, "You know, my mom has prided herself on being a songwriter — and my daddy happened to be her biggest inspiration."
She added, "My dad couldn't get away with one thing in this house. When he was up to anything, my mom would write a song about it a week later, it was a hit, and everybody in the world knew what he was doing."
Friend and collaborator Jack White also spoke about Loretta Lynn's ability to get revenge through her lyrics. "There's a brilliance to her lyrics of, like, 'I'm gonna cleverly get you back,'" he said. "There's a vindictiveness done through cleverness. That is why she's so brilliant. And her lyrics are — they are just unbelievable. She's a genius."
Loretta Lynn's husband died more than 25 years before her
After taking six years off to care for Oliver before he died in 1996, Loretta took off one more year after his death. She told Rather she "just didn't have the heart to come back to work."
But then she realized, "You need to get up. You need to get out and start to work," so that's what she did. She started performing again, and eventually, she started writing again.
In 2017, Loretta had a stroke, which, combined with other health issues, forced her to stop touring. She never remarried before she died at 90 in 2022.