Everything We Know About Lori Harvey and Michael B. Jordan's Relationship So Far
After months of speculation, Lori Harvey and Michael B. Jordan have gone public as a couple with some stunning Instagram photos. There had been hints that the pair had something going on, but they'd both remained tight-lipped about it until now.
On Jan. 10., both Jordan and Harvey posted some stunning New Years' photos on their respective Instagram accounts. While Jordan did not use a caption, Harvey captioned her photos with a single brown heart.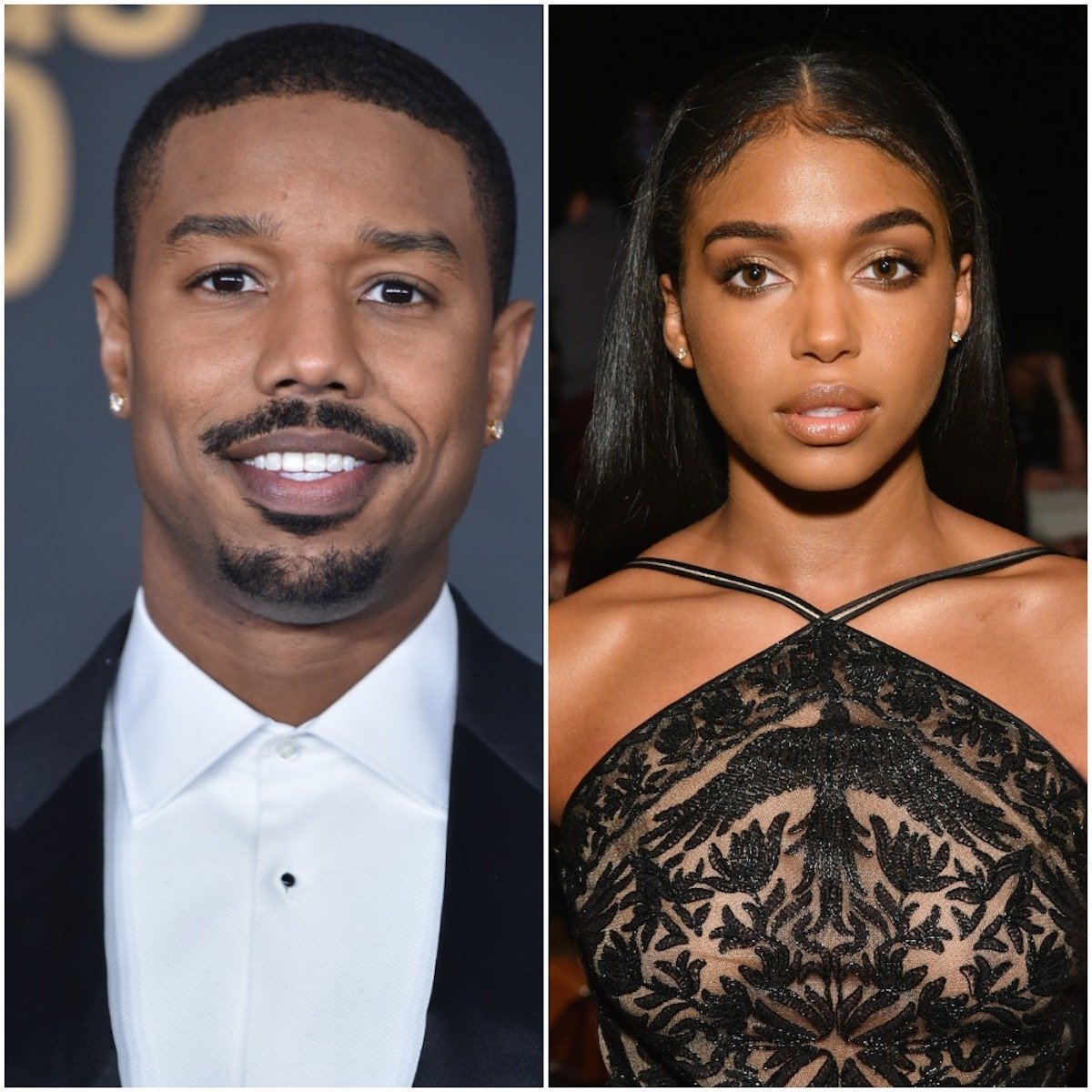 Rumors have been swirling about Lori Harvey and Michael B. Jordan for months
Since her breakup with rapper Future in the summer of 2020, Harvey has focused on her friendships and family. However, eyebrows were raised in November 2020 when TMZ spotted the model getting off a plane with the Creed actor in Atlanta.
Around that time, Jordan had been named People's Sexiest Man Alive. He said that he was single and shared what he was looking for in a relationship. "A sense of humor, true understanding, because [an actor's] life is not conducive to a relationship—it's really not," he said. "Somebody that's nurturing. I've got a list. That's probably why my a** is still single, but yeah, it's a list."
In December 2020, The Sun published photos of Jordan and Harvey getting off a plane in Salt Lake City. They both shared snowboarding photos from similar locations on their Instagram stories but didn't acknowledge they were together.
Lori Harvey was reportedly hesitant to go public with Michael B. Jordan
Though she has been linked to celebrities Diddy and Future in the past, Harvey has never been one to share details about her personal life on social media or in the press. In fact, it has been reported that she was in no rush to go public with her relationship with Jordan.
"Lori isn't trying to hide, everyone knows she's spending time with him, but she hasn't chosen to put it all over social media," a source told HollywoodLife. She is hesitant to feed into the attention."
But it looks like Harvey and Jordan decided it was finally time to share their happiness with the world.
Michael B. Jordan shares details of his perfect date
Now that the influencer and the Black Panther actor have gone Instagram official, fans are desperate to know how they connected in the first place. Though they've never worked on anything together, Jordan and Harvey have undoubtedly crossed paths at certain events.
It would make sense that they were able to connect over social media or through mutual friends. Though they've gone Instagram official as a couple, we doubt they'll be sharing too many more details of their life on social media. Jordan told People about his perfect date,
"The freedom to go wherever I wanted in public, not worry about paparazzi. Enjoy somebody's company. Go for a drive, dope playlist. Drive somewhere just for dessert. I'm definitely a movie guy, and then I'd ride the vibe for the rest of the night."