Lori Harvey's Net Worth and How She Became Famous
While there has been a ton of buzz about Lori Harvey's dating life, here's what we know about her net worth and how she became famous.
While there has been a ton of buzz about Lori Harvey's dating life, now that she has gone public with Creed actor Michael B. Jordan, the model made her name for herself long before dating anyone of note.
Well, before she was connected to anyone famous and even before she was modeling or strutting down the runways, Harvey was known in Hollywood because of her A-list parents.
Now that she's a grown woman, she's defining herself her way, and her net worth proves that she's headed in the right direction.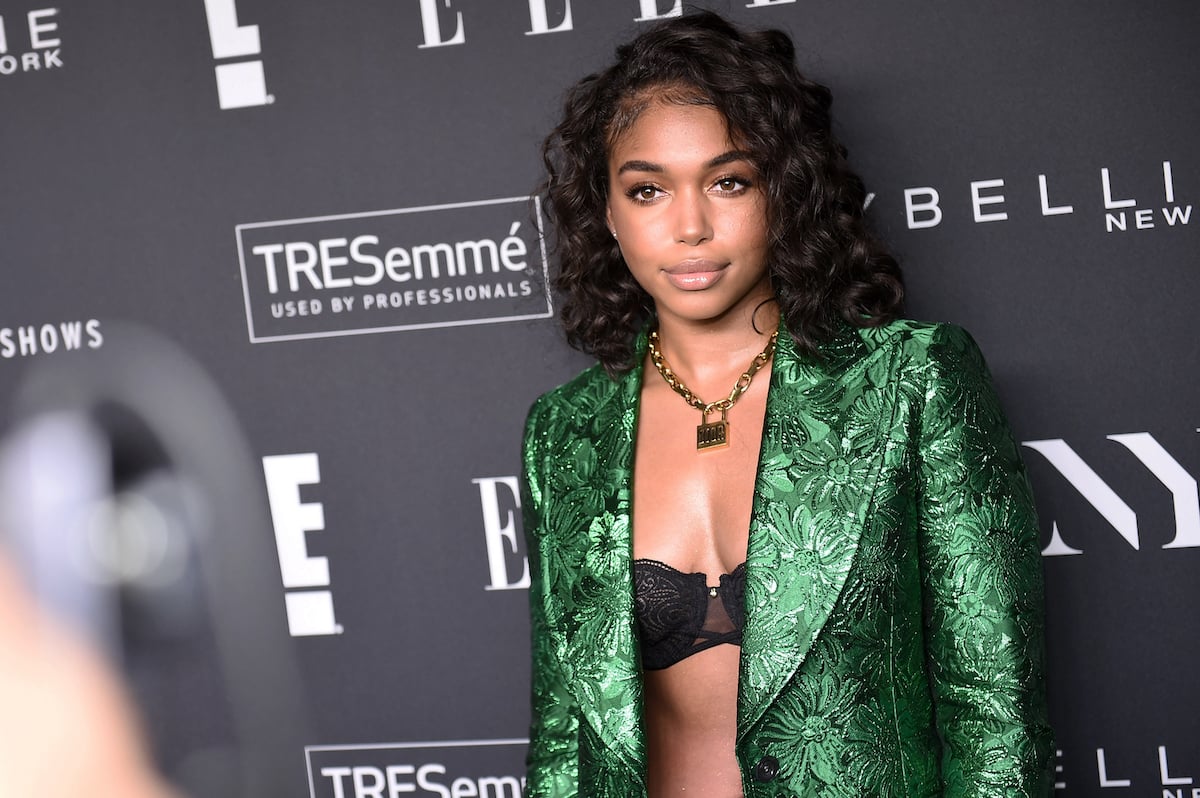 This is how Lori Harvey became famous
Though there have been many whispers about her dating life and her connections to rapper Future, singer Trey Songz and her current love, the Black Panther actor, she was famous long before then.
She is Marjorie and Steve Harvey's daughter, the comedian adopted his wife's children when they wed in 2007, and they all took his name. The stunning model gained notoriety appearing on her family reality series, Steve Harvey, from 2014-2017.
Harvey also has a tight-knit circle of A-list girlfriends including Jordyn Woods, Ryan Destiny, and Normani.
Lori Harvey had to give up her dream career
Though many of us know Harvey for her work in fashion. She actually had aspirations to get to the Olympics. Growing up in Atlanta, Harvey was an accomplished competitive equestrian.
She had a natural gift for the sport, taking home several awards as she rose up the junior leagues. She began attending Florida College after she was recruited as an equestrian athlete. Harvey was even training to complete in the Olympic trials.
Sadly her dreams were crushed during a training accident where she broke her back and tore her MCL. She had to move home to Atlanta and finish her degree online. "I wanted to be a professional equestrian," she told Vogue in 2018 "but I got injured badly a few years ago, so now I only ride leisurely."
Inside Lori Harvey's net worth
Though her parents are worth $250 million according to Celebrity Net Worth, Harvey's work as a model and influencer has also paid off handsomely. On her own, the 24-year-old is already bringing in the dough. She told BET,
Being that I'm not a traditional model, it's kind of cool because I feel like it's opening up a door for a new generation of models that look more like me versus being 5-foot-10 and super skinny [with a] super flat stomach and super skinny legs like everything looks so perfect. I feel like you don't see a lot of color in the fashion industry in general.
The model who has walked for Dolce & Gabbana at Paris and Milan Fashion Weeks is worth $1 million according to Celebrity Net Worth, and we're sure that amount will only continue to grow as Harvey's career gets bigger.