Lori Loughlin Didn't Deserve Prison in College Admissions Scam, Danica McKellar Says
Danica McKellar shared her thoughts on Lori Loughlin's role in the college admissions scandal, saying she didn't think the 'Full House' star deserved to go to prison.
Lori Loughlin didn't deserve to spend two months in prison for her role in the college admissions scam, Danica McKellar says. The former Hallmark Channel star recently shared her take on Loughlin's sentence, pointing out that many people make mistakes in their life. 
Lori Loughlin's Hallmark movie career took a hit after the college admissions scandal 
In March 2019, Loughlin was charged with paying bribes to guarantee her two daughters were admitted to the University of Southern California. Her husband, fashion designer Mossimo Giannulli, was also charged. Loughlin and Giannulli pleaded guilty in August 2020. A judge sentenced her to two months in prison, while her husband received a five-month sentence. Loughlin began her sentence in October 2020 and was released in late December. 
Loughlin's acting career took a serious hit as a result of her legal troubles. Soon after she was charged, Hallmark Channel fired her from its long-running series When Calls the Heart. It also canceled Garage Sale Mysteries, which starred Loughlin and aired on Hallmark Movies and Mysteries. She also lost her role in Netflix's Full House reboot Fuller House.  
Danica McKellar weighs in on Lori Loughlin's prison sentence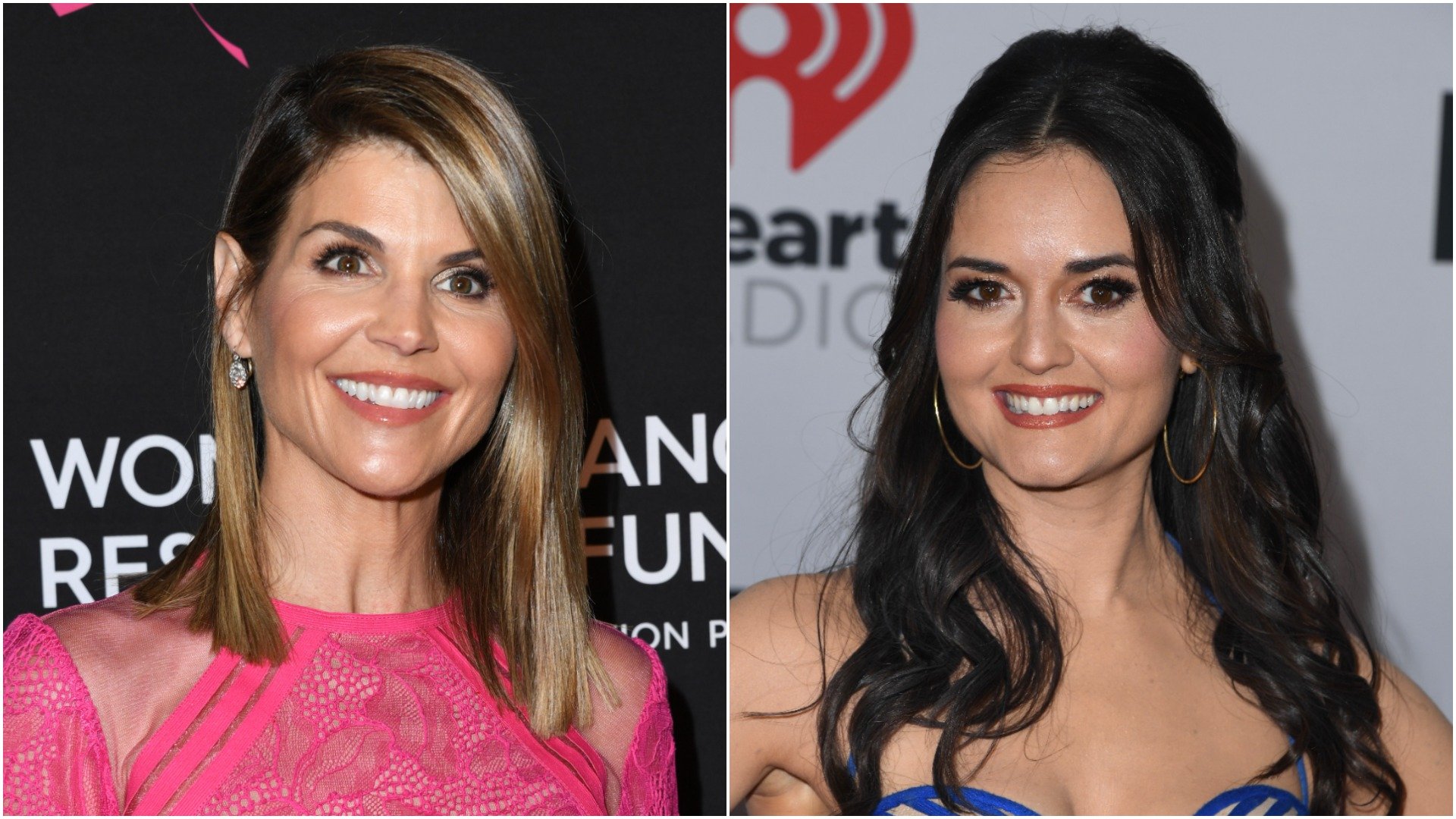 Lori Loughlin has been out of prison for over a year, but she's kept a relatively low profile since her release. While some fans would like to see her return to When Calls the Heart, Hallmark has indicated that it has no plans to work with Loughlin in the future. So far, her only post-prison acting role has been in the When Hope Calls Christmas special, which aired in December 2021 on Hallmark Channel rival GAC Family. 
GAC Family, which was founded by a former Hallmark executive, has signed deals with many one-time Hallmark stars. One of them is Wonder Years alum McKellar. She recently shared her thoughts on Loughlin's situation with Insider.
"She's a wonderful person, she always has been, and it would be challenging to find a person who hasn't made a mistake in their life," McKellar said in a red carpet interview at the iHeartRadio Music Awards. 
"She served her time," the actor added. "I'm not going to speak to whether or not she deserved that, personally I don't think so — but she served the time." 
Danica McKellar recently posted about her friendship with Loughlin
McKellar has shown her support for Loughlin before. On February 28, she took to Instagram to share a photo of herself, Loughlin, and two other women. Her caption alluded to the Full House actor's legal troubles and emphasized the importance of supporting friends through difficult times. 
"Everyone on this planet has a story to tell; we've all been through so much: some public, some private," she wrote. "And sometimes friendships are made even stronger through tough times. Those are the friendships to hold onto the tightest … I hope you all have a beautiful week and maybe reach out to that friend who might need you right now."
Check out Showbiz Cheat Sheet on Facebook!