Lori Loughlin to Be Sentenced August 21. Here's How Much Time She Might Spend in Prison.
Lori Loughlin's life is about to change. The When Calls the Heart actor is scheduled to be sentenced August 21 after pleading guilty in the college admissions scandal. Her punishment will likely include prison time, plus a six-figure fine and community service. 
Lori Loughlin could spend 2 months in prison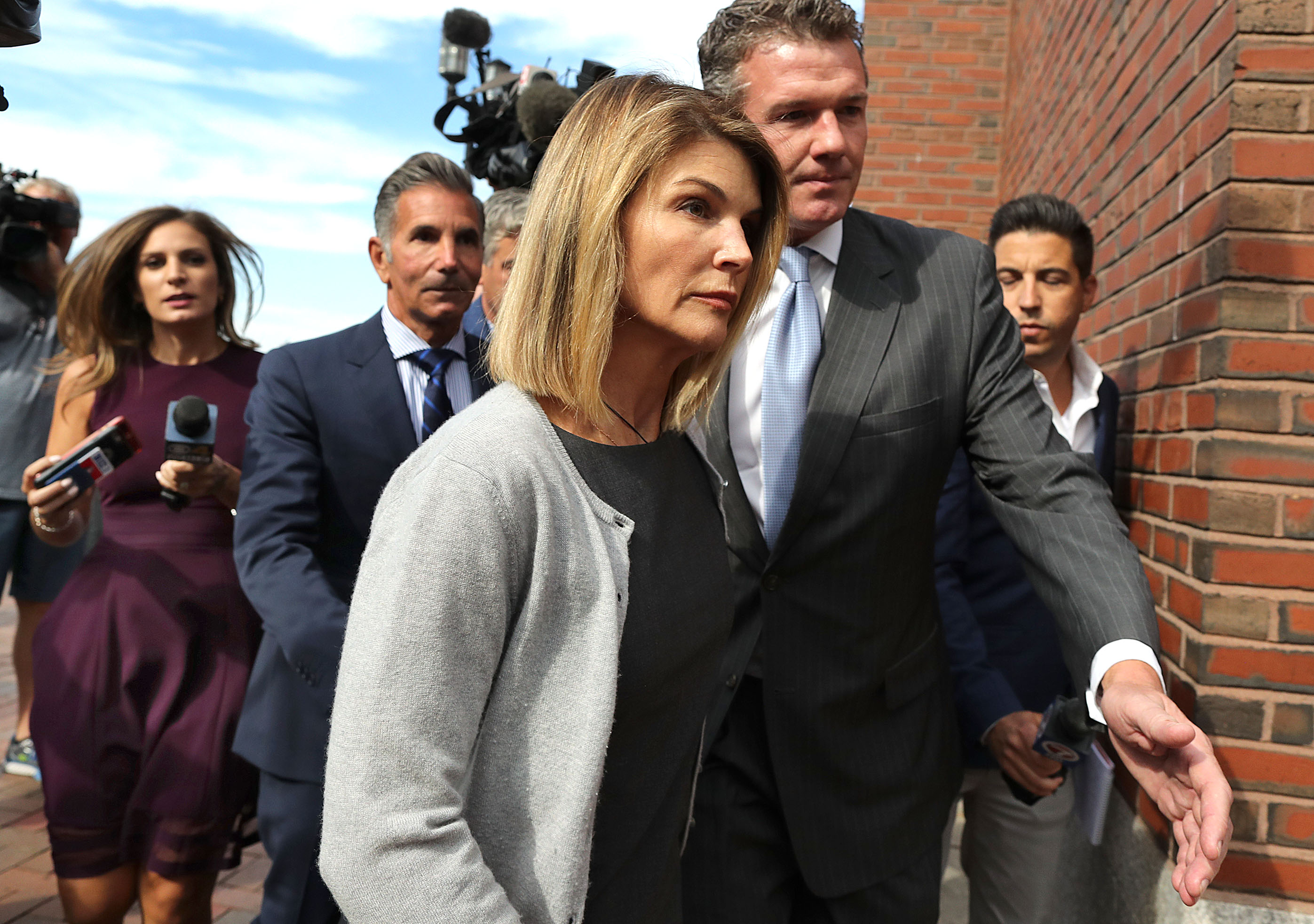 RELATED: Disgraced 'Fuller House' Star Lori Loughlin Just Sold Her Home for $18 Million
In May 2020, Loughlin and her husband Mossimo Giannulli pleaded guilty to fraud charges. Prosecutors alleged the pair paid $500,000 in bribes to ensure their two daughters gained admission to the University of Southern California as crew recruits. 
Loughlin and Giannulli maintained their innocence for more than a year after thair March 2019 arrest until finally reaching a deal with prosecutors. Under the terms of the Full House star's plea agreement, she'll spend 2 months in prison, pay a $150,000 find, complete 100 hours of community service, and have two years of supervised release. Giannulli will spend 5 months in prison, pay a $250,000 fine, complete 250 hours of community service, and have 2 years of supervised release.
Prosecutors say Loughlin's crime was 'serious' 
Attorneys for the government are urging the judge in the case to follow the plea agreement and sentence Loughlin and Giannulli to 2 and 5 months, respectively.
"The crime Giannulli and Loughlin committed was serious," they wrote in a sentencing memo, CNN reported. "Over the course of two years, they engaged twice in [scam creator Rick] Singer's fraudulent scheme."
According to prosecutors, Giannulli took a more active role in the college admissions scheme. However, Loughlin was complicit in the crime. 
Loughlin coached her daughter on how to talk to her high school counselor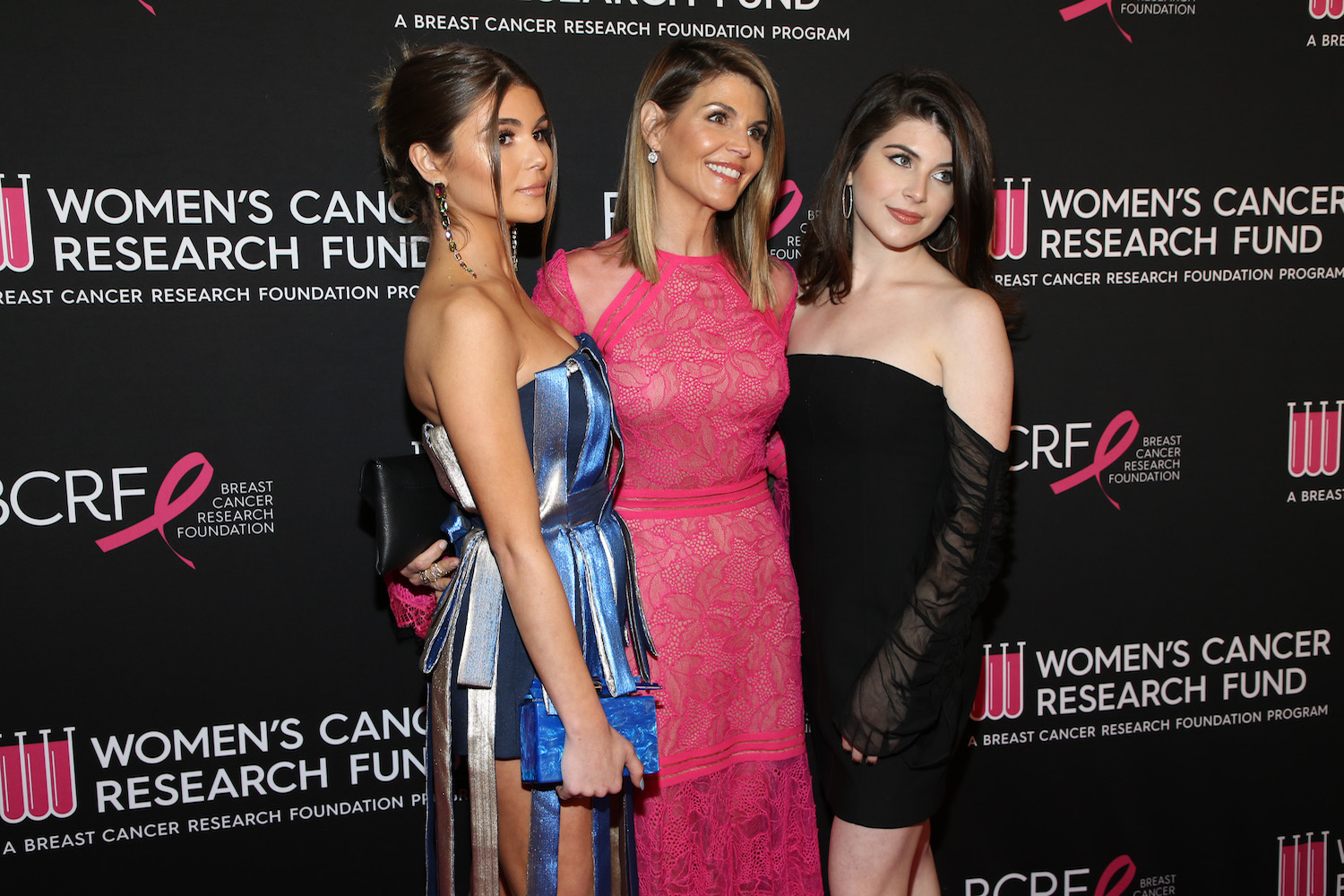 The sentencing memo also contains new details about what Loughlin and Giannulli's daughters, Olivia Jade and Isabella Rose Giannulli, knew about the scheme. 
"They involved both their daughters in the fraud, directing them to pose in staged photographs for use in fake athletic profiles and instructing one daughter how to conceal the scheme from her high school counselor," the memo says.
When younger daughter Olivia Jade asked her parents if she should tell her high school counselor USC was her no. 1 pick for college, her parents advised her to be cautious.
"Yes … But it might be a flag for the weasel to meddle," Loughlin allegedly said. Giannulli called the advisor a "nosey bastard." Loughlin then told her daughter, "Don't say too much to that man."
Neither daughter has been charged in connection with the case
Felicity Huffman has already served her prison sentence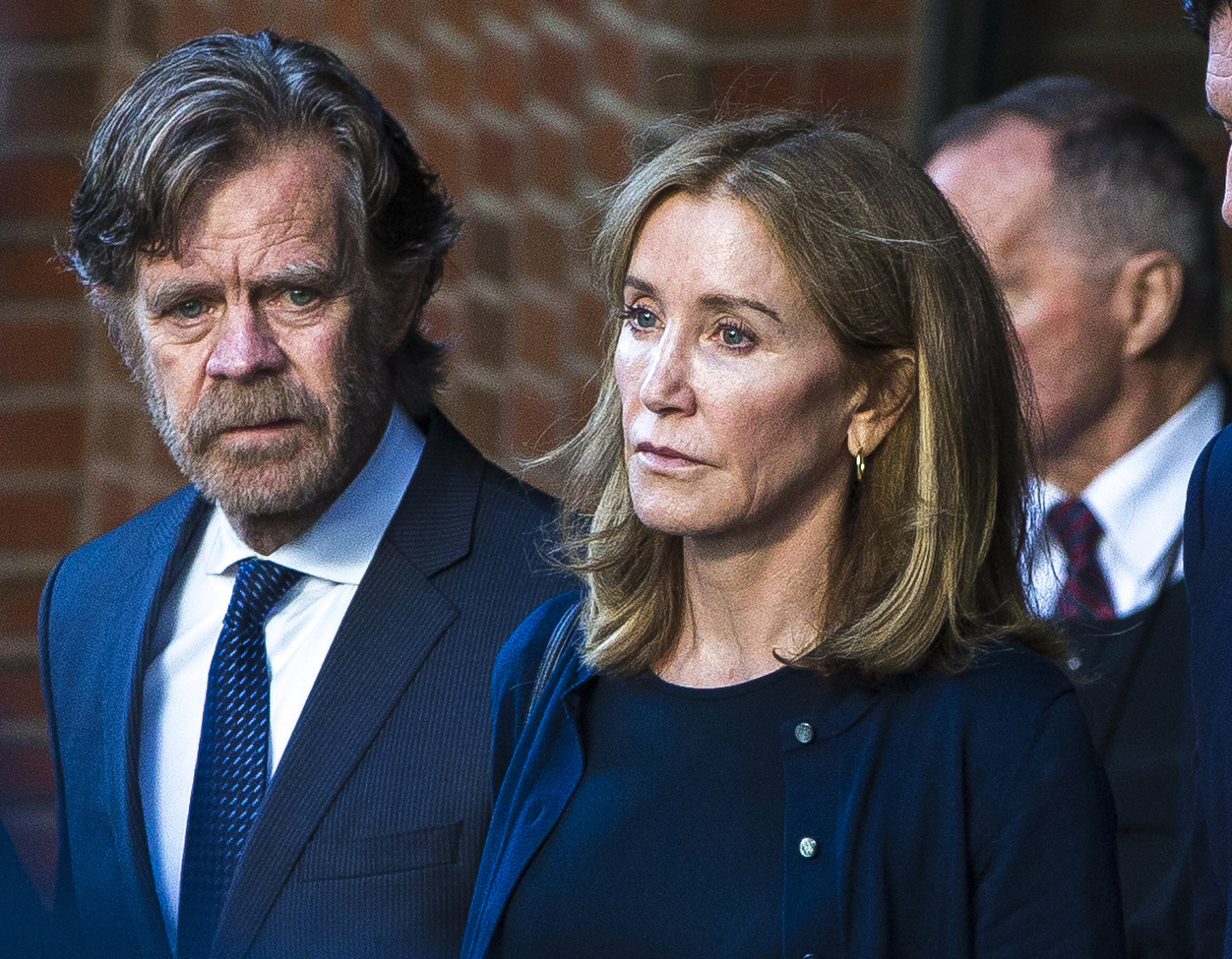 RELATED: How Long Will Felicity Huffman Be in Jail Following College Admissions Scandal?
In addition to Loughlin and Giannulli, prosecutors charged dozens of other parents in the college admissions scam. Among them was actress Felicity Huffman, who paid $15,000 to have someone correct the answers on her daughter's SAT. In September 2019, a judge sentenced the Desperate Housewives star to two weeks in prison. She completed her sentence in October 2019. 
Check out Showbiz Cheat Sheet on Facebook!