Lori Loughlin's Acting Career Began on This Classic Soap Opera
Lori Loughlin is preparing to take on a role she's never played before: prison inmate. The Full House actor is scheduled to be sentenced August 21 for her role in the college admissions scandal. 
In May, she and her husband, fashion designer Mossimo Giannulli, pleaded guilty to fraud in the high-profile case. She could serve up to two months in prison, while he could serve five months. Prosecutors accused the couple of paying bribes to guarantee their two daughters were admitted to the University of Southern California.
Loughlin's current situation is a far cry from her days as a successful television star, which began when she was still a teenager with a role on a popular soap opera.
Lori Loughlin got her start on 'The Edge of Night'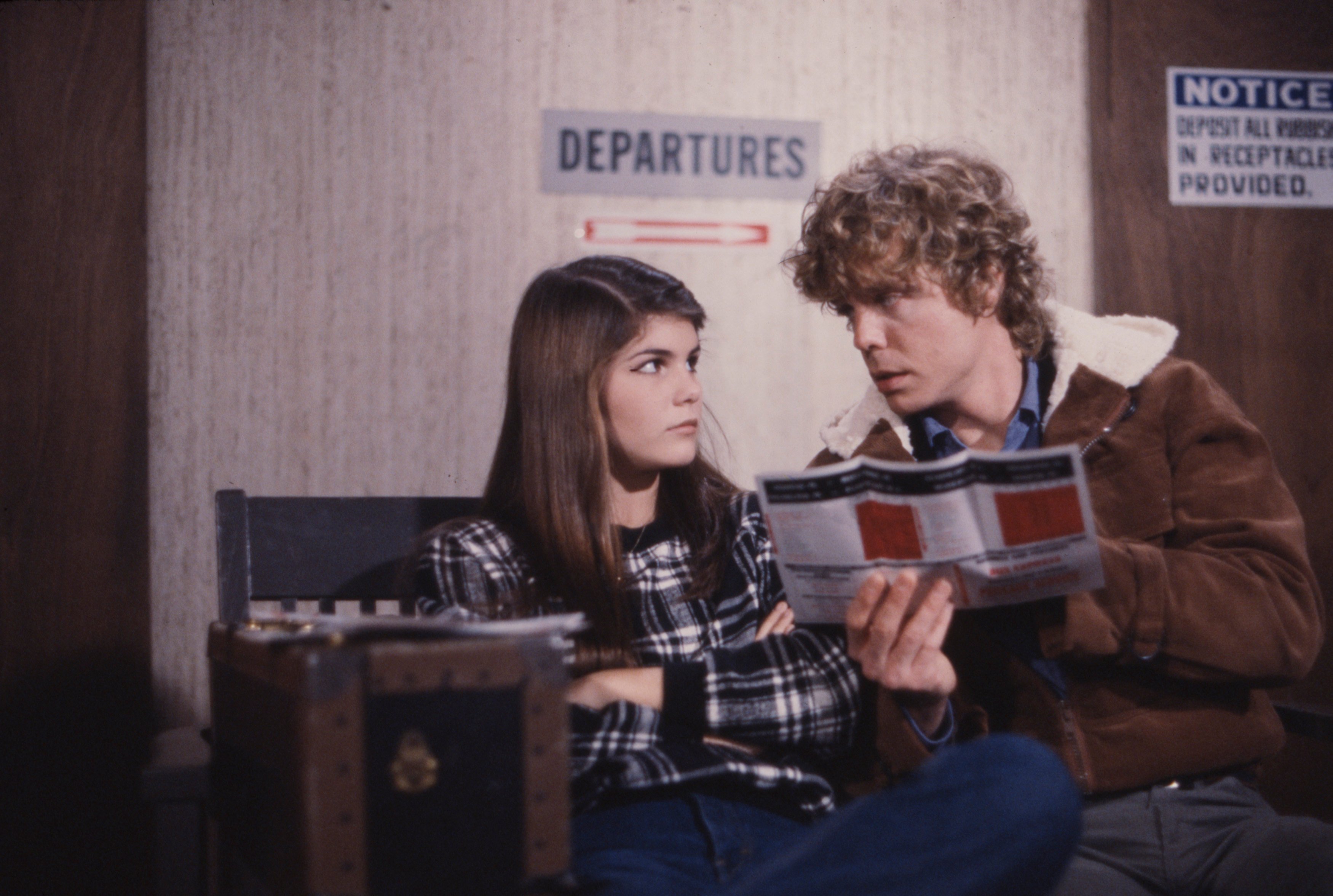 Loughlin, who was born in 1964 and grew up on Long Island, started modeling as a preteen. Soon she was appearing in commercials and had landed her first real acting job, a small part in the 1979 movie Too Far to Go, according to a bio on the Turner Classic Movies website. 
Next up for Loughlin was a much bigger role in the crime-focused ABC soap opera The Edge of Night, which premiered in 1956. From 1980 to 1983, she played troubled teen Jody Travis.
"When I was almost 16, I got a job on a soap opera," she recalled in a 2018 interview with Salon. "It was very random. They set me in on an audition and I got it and I did three and a half years on … The Edge of Night, which was phenomenal training for a young actor."
She admitted she fibbed to get the part 
Landing the role on The Edge of Night was a big break for Loughlin. But she might not have gotten hired if she had been totally honest. The producers were looking for someone who could dance, and the young performer said she could, even though she actually didn't know how. 
"I got it," she recalled to Salon.
I lied and said I could dance because it was the role of a dancer and then I got there, and they had a full-blown dance studio. Because they never said 'Could you audition and dance?' I thought that's — my manager too was like, 'They're not asking you to audition. They probably just whatever, maybe do couple a of things.' There was full-blown dance studio when I got there. And a choreographer. Then I had to go in and tell the producers I lied, and I thought they were going to fire me…
Fortunately for Loughlin, the producers were willing to work around her lack of dancing ability.
Loughlin later landed a role on 'Full House'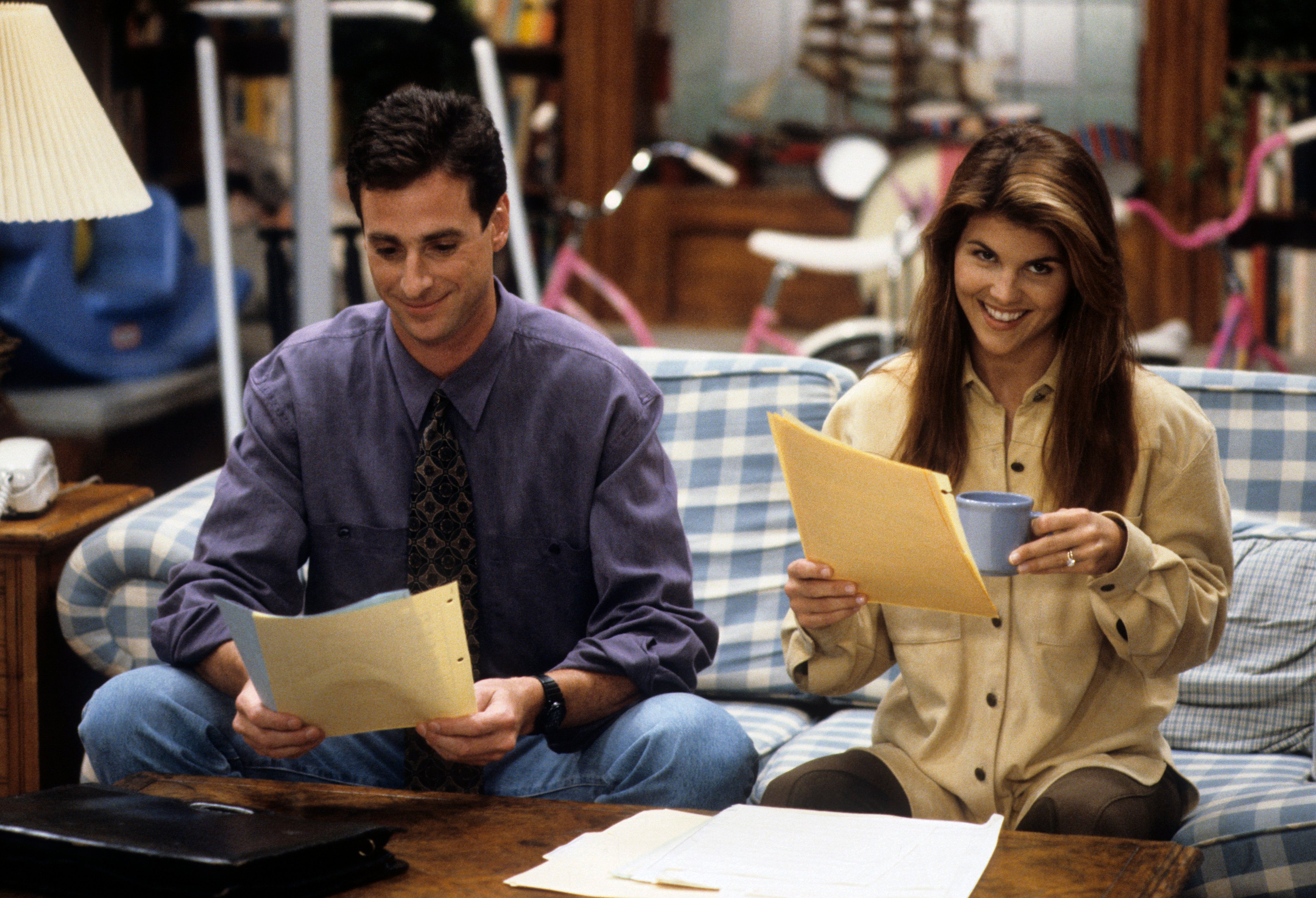 RELATED: Lori Loughlin's Career May Be at 'No Point of Return' After Guilty Plea
After spending three years working on The Edge of Night, Loughlin left the soap in 1983. She starred in the 1983 horror film The New Kids with James Spader and the 1985 teen comedy Secret Admirer, as well as in the 1987 TV movie A Place to Call Home. In 1988, she joined Full House as Becky, a love interest for Uncle Jesse (John Stamos). She quickly became a permanent part of the cast. 
After Full House ended in 1994, Loughlin appeared in a variety of films and TV shows throughout the 1990s and 2000s, including 90210 and Hudson Street. In recent years, she was a Hallmark Channel regular, starring in the Garage Sale Mysteries on Hallmark Movies & Mysteries and appearing in the series When Calls the Heart. She also reprised her role as Aunt Becky in Netflix Fuller House reboot. But she was fired from both of her Hallmark Channel series as well as Fuller House after she was charged in the college admissions case.