'Lost': Evangeline Lilly Started to Hate Kate so Much She Threw Scripts Across the Room
Canadian actor Evangeline Lilly personified the lead role of Kate Austen on the 2004 ABC TV series Lost. The pop-culture classic ran for six seasons, winning 10 Emmy Awards. Kate was introduced as a fierce, independent woman who helped the passengers of Oceanic Flight 815 survive living on a deserted island. However, as time went on, Kate developed into a character far removed from where she began, so much so that Lilly eventually started hating playing the role.
Who was Kate in 'Lost'?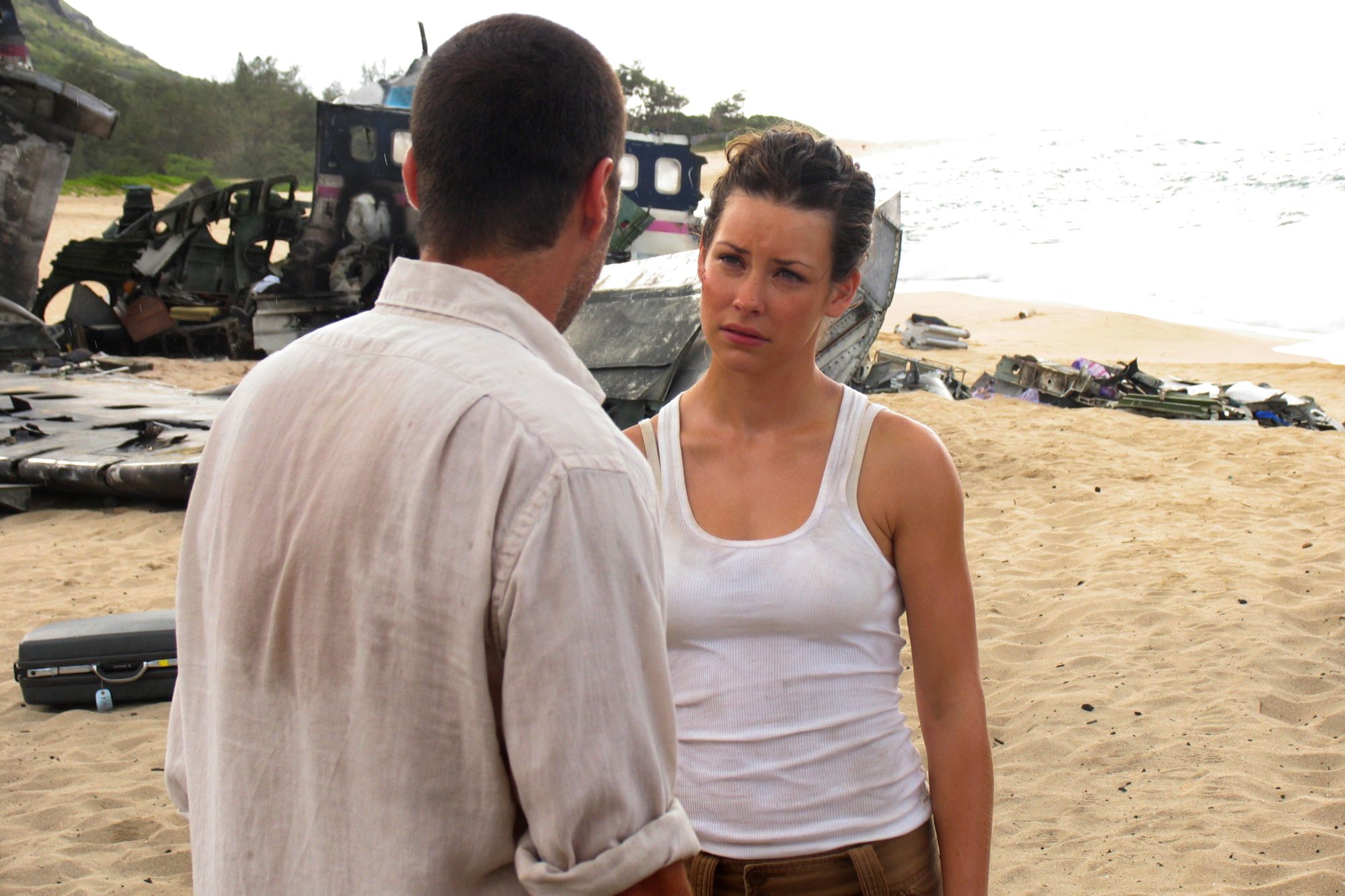 Fans of Lost either loved or hated Kate, capturing audiences' attention with her sexy persona, autonomous behavior, and adventurous tree climbing skills. Kate's backstory revealed a troubled past, once a bank robber on the run from authorities. The character became well-developed throughout the long-running series, appearing in 108 out of 121 total episodes.
In fact, Screen Rant reported, "Jack was originally supposed to die in the pilot episode. After his death, Kate was supposed to take over as the leader of the survivors." As fans of the show know, that never happened. However, despite her strong presence on the show, Lilly eventually became unhappy with Kate's storyline.
Why Lilly started to dislike Kate
In a podcast interview with The Lost Boys on Buzzfeed, Lilly spoke candidly about her experiences working on Lost. Talking about her role as Kate, the 41-year-old actor said, "At the beginning, she was kind of cool. And, then as the show went on, I felt like she became more and more predictable and obnoxious. I felt like my character went from being autonomous – really having her own story and her own journey and her own agendas – to chasing men around the island." She continued, saying, "that irritated the shit out of me."
According to E Online, Lilly became dissatisfied with her role when the storyline shifted and started focusing on her "love triangle" with Jack (Matthew Fox) and Sawyer (Josh Holloway). The woman's rights activist admitted to throwing scripts across the room after she read them, saying, "I would get very frustrated by the diminishing amount of autonomy she had and the diminishing amount of her own story there was to play." Lilly further went on to say she wasn't "opposed to having romance in a woman's life," but she became frustrated by the "eventual lack of dimension to what was going on with her. It was really, Jack? Sawyer? Jack? Sawyer?"
Named one of the sexiest women on television, Lilly said that in the final seasons of the show, "I wanted her to be better because she was an icon for strength and autonomy for women, and I thought we could have done better than that."
Lilly's career following 'Lost'
After leaving the tumultuous island at the center of Lost, Lilly found her way to the Shire, playing Tauriel in the Hobbit movies. As head of the Elven guard, IMDb cites her infamous quote, "When did we let evil become stronger than us?"
In 2015, Lilly became part of the Marvel Cinematic Universe (MCU). She landed the role of Hope Pym, better known as Wasp, in the Ant-Man film series. Starring opposite Paul Rudd, the superhero has appeared in Ant-Man, Ant-Man and the Wasp, and Avengers: Endgame.
The accomplished actor will reprise her role in the highly-anticipated MCU film Ant-Man and the Wasp: Quantumania, scheduled to drop in 2023. Last year, rumors swirled that Lilly would not return to Ant-Man due to controversial coronavirus (COVID-19) pandemic comments. It appears producers have worked it out, and Wasp will return in all her glory.
According to Slash Film, principal photography has begun on the third film in the trilogy. They noted that Rudd and Lilly's characters "have transformed into significant roles for the franchise," saying that the Marvel Cinematic Universe has "put the spotlight even more on these unlikely heroes."
RELATED: Marvel Star Evangeline Lilly Hated Her Flight Attendant Career So Much She Farted on a Passenger