'Love Actually': Emma Thompson Is Wearing a Fat Suit As Karen
Love Actually is not only a classic romance film, but it is a movie that has become closely entwined with the Christmas season. Featuring a large, ensemble cast of talented actors, Love Actually was released in 2003 but remains easily as popular today as the year that it was first released.
Emma Thompson was one of the leading stars of the movie, and though she has since gone on to other projects, many fans know and love her best for her role in Love Actually. Still, Thompson had to take on some unique challenges when she appeared in the film, including, reportedly, wearing an uncomfortable fat suit. 
What is 'Love Actually' about?
The story of Love Actually begins about five weeks before Christmas, with each storyline gradually counting down until the big holiday. It takes place mainly in London, detailing ten different stories that feature the various stages of love.
From puppy love to the early stages of divorce, Love Actually isn't always pretty. But it is very real, and every viewer is likely to find something to relate to. 
These days, Love Actually is considered to be a modern-day Christmas fable, essential viewing for the holiday season. Many of the actors who performed in Love Actually went on to become superstars, like Keira Knightley.
Other actors only had their status solidified after appearing in the film, including Thompson, a talented English actress who has worked in every genre, from Shakespeare to horror. Thompson's role was one of the most intense and dramatic, and although her character did not enjoy a happy ending, many fans commiserated with the character, and with the expert way that Thompson's acting brought her to life. 
Emma Thompson played Karen in 'Love Actually'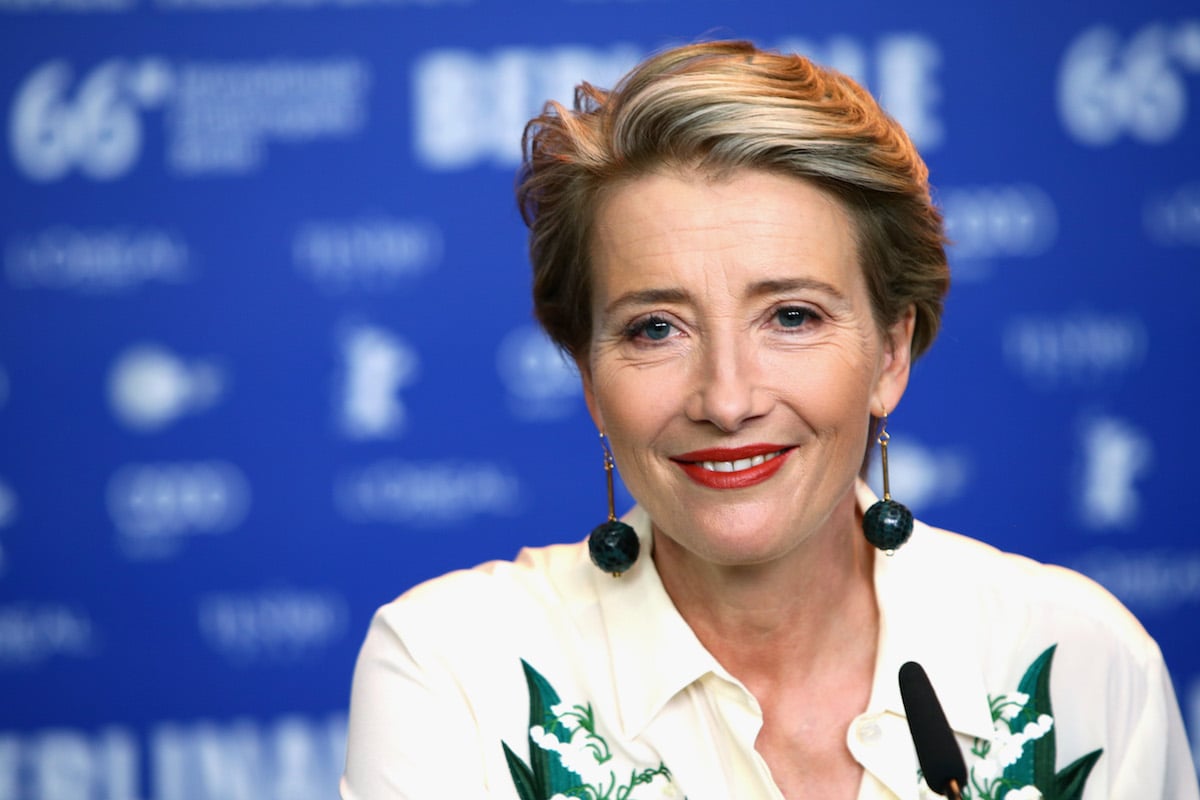 In Love Actually, Thompson plays the role of Karen, the wife of a high-powered design agency director. While Karen and her husband, Harry, once enjoyed a happy marriage, the spark has gone out of their relationship — with Harry spending most of his time at work and Karen focusing on taking care of the children at home. Still, once Harry begins to flirt with his new secretary, it becomes clear that the husband and wife are no longer on the same page, and on Christmas, Karen confronts Harry about his infidelity. 
Emma Thompson wore a fat suit in 'Love Actually'
Thompson's performance as Karen remains heartbreaking and painful, even 15 years after Love Actually was first released. While Thompson's natural acting talent was the biggest factor in bringing Karen to life, she had some help from the costume and makeup department — as well as her own life experiences to draw from.
As Thompson revealed to The Telegraph in 2005: "I wore a fat suit for Love Actually – and I knew just how to play that part (of a wife who has stumbled across evidence of what might be her husband's infidelity), I've had so much practice at crying in a bedroom and then having to go out and be cheerful, gathering up the pieces of my heart and putting them in a drawer."
Thompson's performance as Karen received critical acclaim. Although her character received one of the true sad endings in Love Actually, many fans still gravitate to her performance as an embattled wife who is forced to confront her cheating husband during a time of year that is supposed to be joyous. It is due to her work in the film, in part, that has helped Love Actually to become such an enduring staple of the holiday season.