'Love Actually': Hugh Grant Pointed Out the Iconic Dancing Scene Actually Makes No Sense
Love Actually might be a beloved holiday movie, but not every aspect of the 2003 film holds up under close scrutiny. There's Mark's (Andrew Lincoln) intense crush on his best friend's wife, which many have dubbed "creepy." There's the fact that the U.K. Prime Minister (Hugh Grant) drives all over London searching for his assistant Natalie (Martine McCutcheon), rather than just looking up her address, which is presumably on file somewhere. There's the airport-chase scene at the movie's end, which is unrealistic in the post-9/11 world of airport security. And that's not even getting into what critics say is the movie's casual sexism and generally unromantic take on love. 
One of the film's stars has even weighed in on one of Love Actually's head-scratching moments. In a 2017 interview, Grant pointed out that what may be his most memorable scene in the movie actually makes no sense. 
Hugh Grant says he had questions about the 'Love Actually' dancing scene 
In Love Actually, Grant plays David, the newly elected, charmingly awkward British PM. At one point, he lets loose after a difficult day, dancing throughout 10 Downing Street to the Pointer Sisters song "Jump (For My Love)" until he's caught mid-move by a member of his staff. 
In the years since the movie was released, Grant has made it clear he didn't relish filming the dancing scene, telling Today in 2017 that he "dreaded" it. He's also pointed out that the sequence isn't exactly logical. 
"I never understood it technically," the Undoing actor told People in 2018. "I kept saying to Richard [Curtis], 'OK, look. I've got the radio on in my room, my bedroom. And I'm dancing. Fine. But then I start to dance through the whole of 10 Downing Street. Where's the music coming from? And then how does it cut off at the end?'"
Grant says the film's director told him not to worry about the apparent inconsistency, saying "Oh, it's film world." 
Hugh Grant says he felt the scene would be 'excruciating'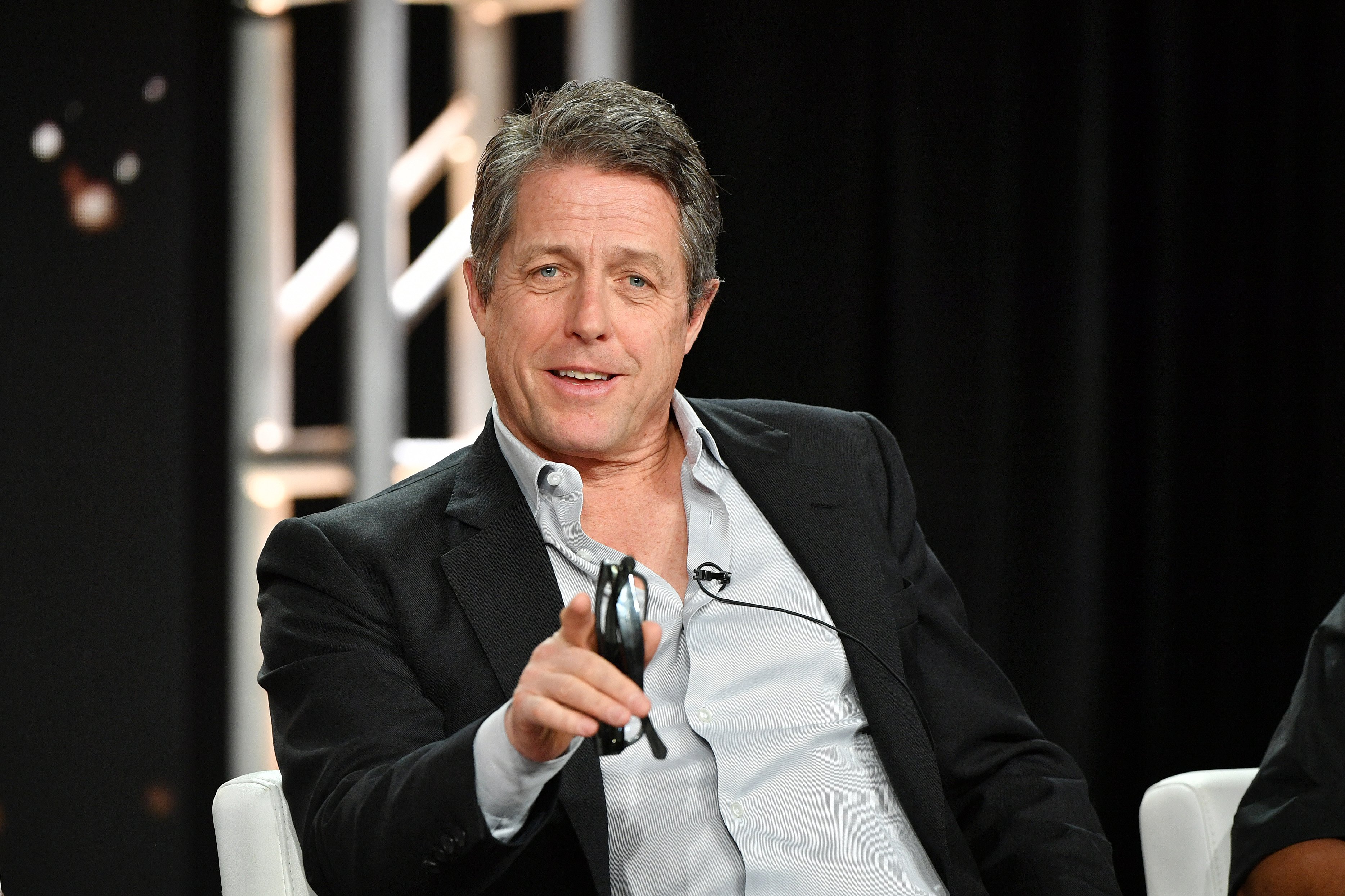 While Grant had questions about the internal logic of the dancing scene, he had a bigger issue with simply having to dance, period. 
"I thought, 'That's going to be excruciating. It has the power to be the most excruciating scene ever committed to celluloid,'" he said in the 2019 BBC documentary Hugh Grant: A Life on Screen (via Variety). 
He was so reluctant to do the scene that he refused to even rehearse it. But the final day of filming eventually arrived, and Grant could no longer put off the inevitable. Fortunately, his performance "delight[ed] everybody," his co-star Colin Firth said. "I think it's the highlight of the film for a lot of people." 
Grant says he's 'proud' of the 'Love Actually scene for this reason 
Grant wasn't enthusiastic about shimmying his way through the now-famous Love Actually scene, but he does recognize that it's a performance many viewers love. And he's also a bit proud of his work, though not for the reason you might expect. 
"I'm proud of the fact that I did without any stimulants," Grant told People of filming the scene at 7 a.m. in front of a "grumpy" crew. But he did need some liquid courage to get through a dancing scene in another movie, 2007's Music and Lyrics with Drew Barrymore. 
"I was a pop star and I had to be strutting my stuff on the stage," he said. "There I used tranquilizers and whiskey."