Love 'Harlots'? Then You Need to Watch These Other Period Drama TV Series Streaming on Hulu
Still reeling from the last episode of Harlots? You're not alone. Season 3 included some major developments — and one tragic death — for the Wells women, leaving viewers wondering what's next for this series about the lives of prostitutes in 18th century London. Unfortunately, Hulu hasn't yet announced whether the show will be back for season 4. In the meantime, fans of the feminist costume drama can stream these other period drama TV series on Hulu. 
'Outlander'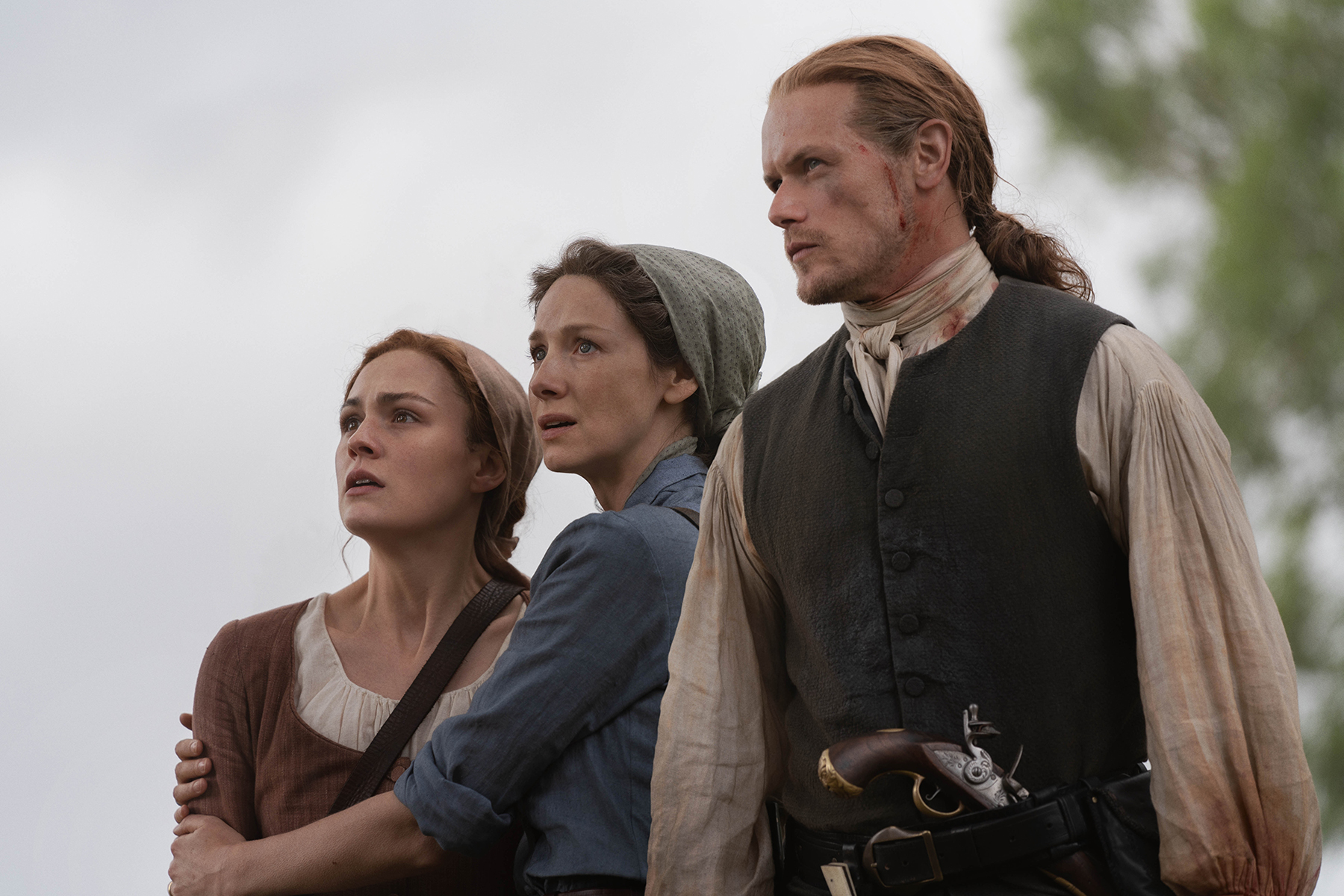 Another historically-set drama with strong female characters and plenty of sex, Outlander follows Claire Randall, a 1940s woman who is transported back to 17th century Scotland, where she falls in love with with a Scottish rebel. All four seasons are available to stream on Hulu with the Starz add-on.
'Maison Close' 
Harlots isn't the only period drama on Hulu that explores the lives of working girls. The French series Maison Close is set in an upscale 19th century Parisian brothel, and like Harlots, it takes an unvarnished look at the sometimes harsh reality of these women's lives. There are two seasons, but only the first is streaming on Hulu.
'Roots' 
Harlots is the rare racially diverse period drama, with characters like Harriet Lennox, a slave who lived as the "wife" of her owner until his death forces her into prostitution. If you're looking for another period piece that focuses on the lives of black characters, Hulu has the 2016 adaptation of Alex Haley's 1976 novel Roots. It stars Malachi Kirby as Kunta Kinte, an African warrior who is captured and sold into slavery in the 1760s, and tells the story of his life and that of his descendants in America through the Civil War. 
'Banished'
In the 18th and 19th century, England exiled many of its less-desirable citizens to Australia as punishment for crimes such as theft. The seven-part 2015 series Banished explores the early years of the Australian penal colony in Botany Bay, and like Harlots, it offers a glimpse into the harsh reality of life in Georgian England for the lower classes. 
'Jane Eyre' 
This 2006 adaptation of Charlotte Bronte's celebrated novel Jane Eyre stars Luther's Ruth Wilson as the title character and Toby Stephens as Mr. Rochester. Bronte fans with the Starz add-on will also want to stream the 2011 film version of Jane Eyre, with a screenplay written by Moira Buffini, the co-creator and executive producer of Harlots. 
Non-Hulu series to watch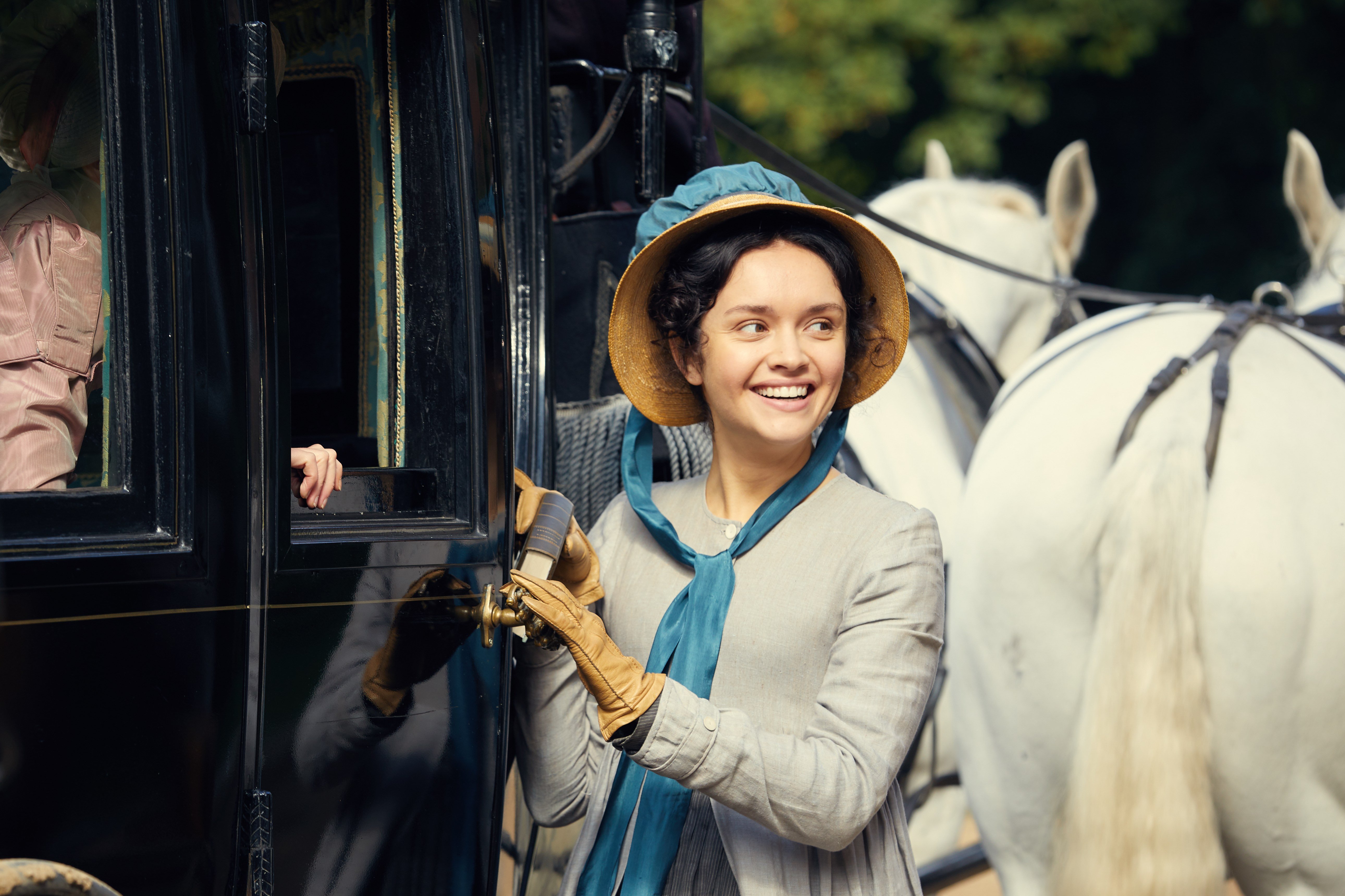 Harlots fans with Amazon Prime who want to spend more time down and out in Georgian London can stream City of Vice, a 2008 miniseries about the creation of the first police force in Great Britain. 
You can also stream Vanity Fair on Amazon Prime. This energetic seven-part 2018 adaptation of William Makepeace Thaceray's novel follows the ambitious, conniving Becky Sharp — the daughter of an artist and an opera girl — as she attempts to climb to the top of London society during the Napoleonic Wars. 
On Netflix, check out Call the Midwife, a series about nurses and nuns in 1950s that tackles topics like birth control and abortion, or Alias Grace, a miniseries based on Margaret Atwood's book about a servant girl in Canada who was accused of murdering her employer in 1843.