'Love & Hip Hop: Atlanta' Season 10 Premiere: Erica Mena Hurt Over Safaree's Marriage Tweet
'Love & Hip Hop: Atlanta' Season 10 premiere digs into Safaree and Eric Mena's marital woes.
Love & Hip Hop: Atlanta Season 10 arrived on VH1 with a host of new and familiar faces. Safaree Samuels and Erica Mena are part of the cast with their marriage and baby girl taking front and center. Online, fans have been curious about their relationship, and out the gate, the pair dove into the social media drama that swept them up in February. Judging by the first episode of the TV show, it seems like things have been brewing for a while, and Mena is not happy about it.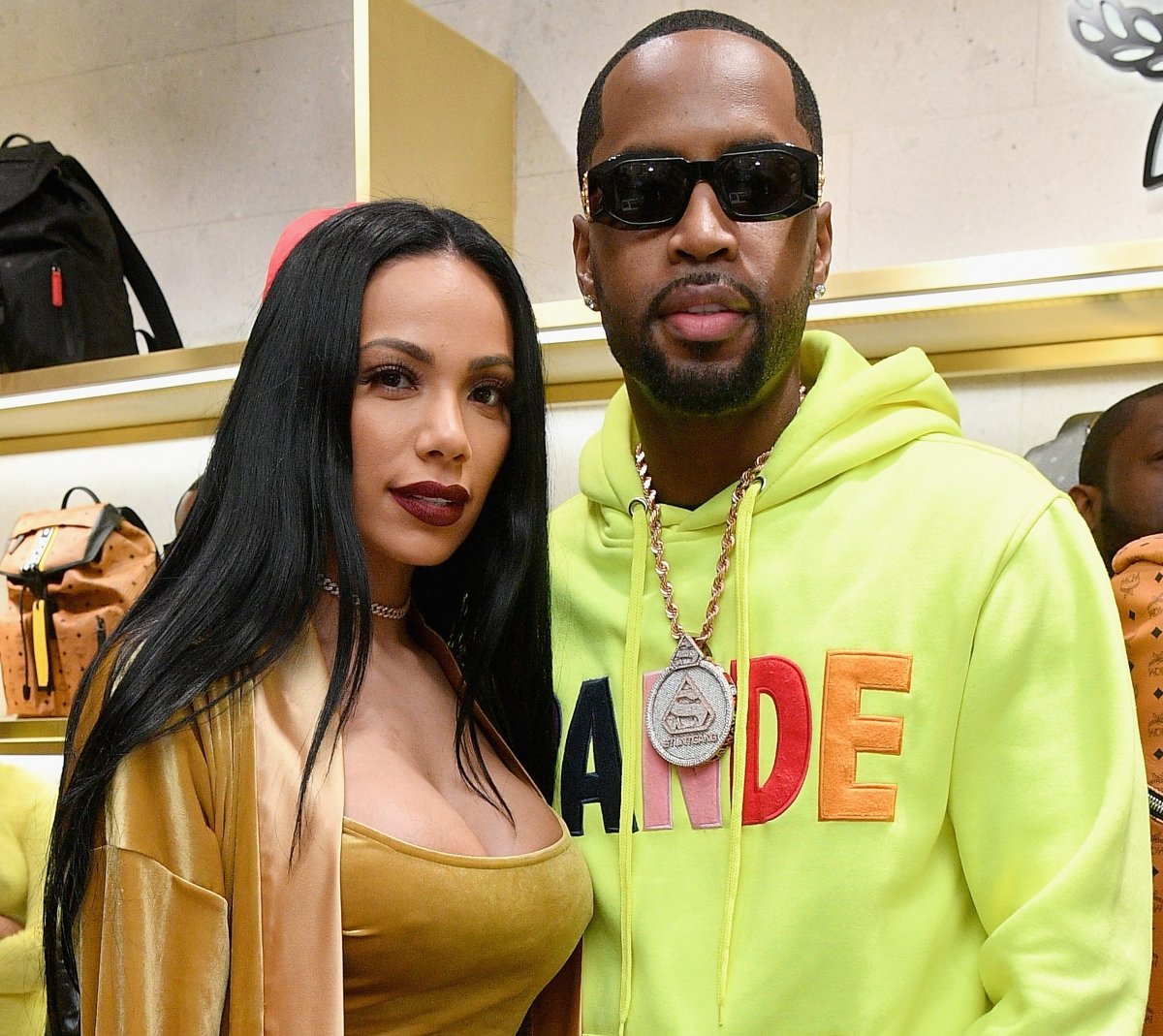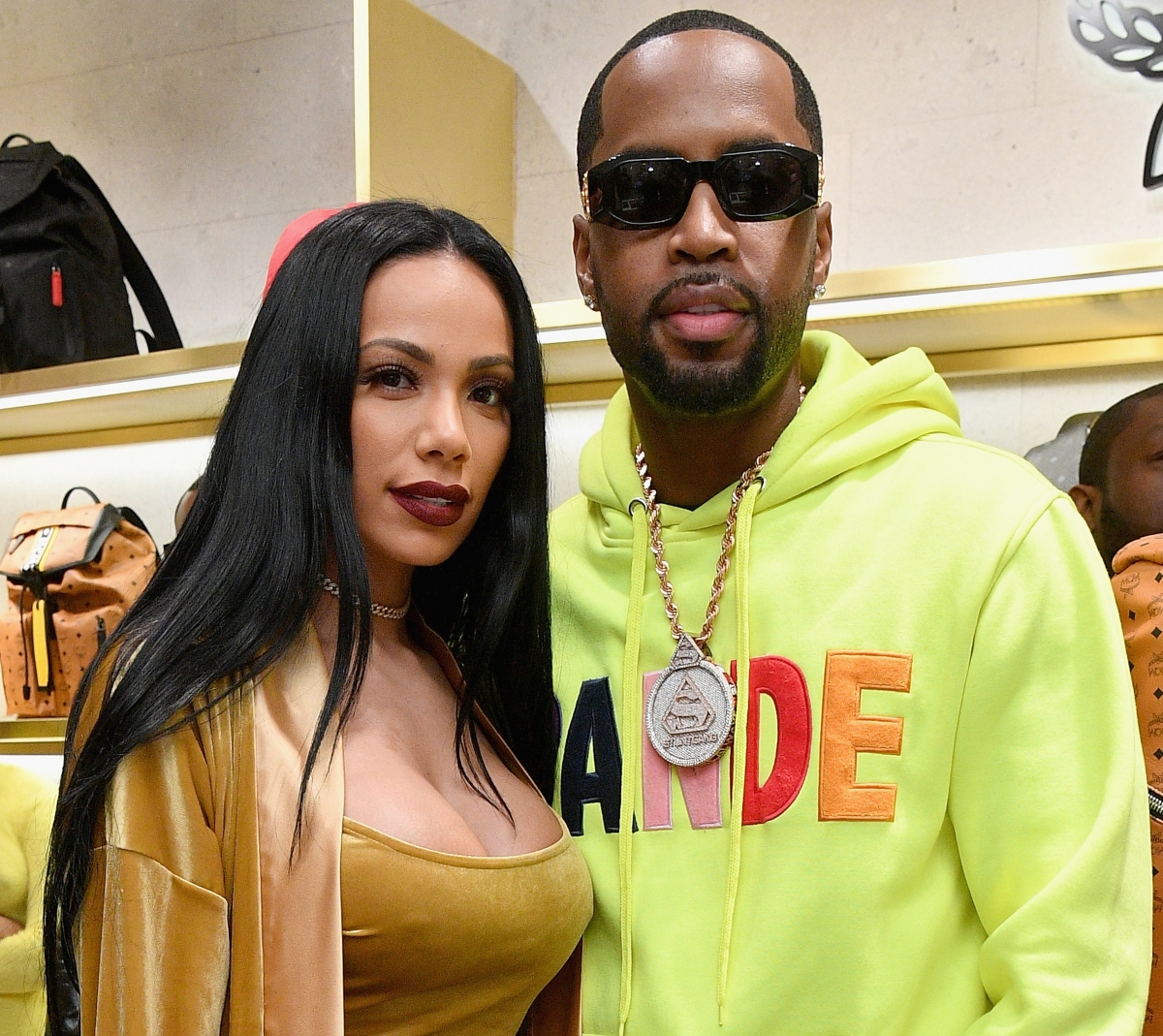 Erica Mena and Safaree touch on Twitter drama in 'Love & Hip Hop' premiere
In her first scene this season, Erica Mena sits with Bambi and Sierra for a girls' catch-up session and says her life's been a rollercoaster. She and Safaree married in September 2019 and have a one-year-old daughter, but things have been bumpy.
In the show, Mena rehashes her Twitter spat with Safaree that started when he wrote, "I mean this from the bottom of my heart getting married was 1 of my BIGGEST mistakes and it will never happen again. I'm walking away before I End up in jail over some dumb shit. Nobody is worth my freedom!!"
The now-deleted tweet sparked a testy exchange with his wife, and the two went viral. Mena tells her LHH friends that it "was a tough pill to swallow — to be called your biggest mistake." She says she wants to have an in-depth conversation with her husband about what he really wants.  
Meanwhile, Safaree complained to Scrappy about problems at home. He said he found their wedding pictures in the trash and that things are so bad he's sleeping in the studio. "I didn't know having a kid was that much work," he said. He added that he wished someone would have warned him. Safaree said he doesn't want to be married if it means being miserable too.
The couple talk about their relationship, and Mena told him she feels neglected. Safaree disagrees and brings up his parenting complaint and their wedding pictures. They don't come to a resolution, and Mena asked, "Do you not like being married?"
Safaree believes talking is a waste and said Mena needs to talk to someone because he's fine. She points to his immaturity, and he replied with, "Do what you want to do. I don't care." Mena stormed off.
Their drama is still playing out on social media
In March, Mena launched a clothing collection called "Biggest Mistake," seemingly a nod to Safaree's comment.
At the time of this writing, Safaree and Mena welcomed their second baby but continue to bicker on social media. Mena accused Joe Budden's former girlfriend, Kaylin Garcia, of messing around with Safaree, but she also called him out. According to Mena, he has not been by her side since she birthed their son Legend. Garcia denied any ill behavior, but Safaree has not responded.
There are rumors Erica Mena and Safaree will divorce
Since February, rumors have swirled that Mena and Safaree filed for divorce. Neither have confirmed it for sure, but recent posts from Mena indicate they are not in a good place.
As their relationship plays out in real time, Mena and Safaree are showing viewers a timeline of their lives and what led up to present situation. Watch Love & Hip Hop: Atlanta each Monday at 8 p.m. EST.