'Love & Hip Hop' Star Moniece Slaughter Talks About Shaquille O'Neal Relationship and Breakup in Resurfaced Interview
When it comes to Moniece Slaughter's dating history, many people are only aware of her relationship with Lil Fizz. But she's had other celebrity relationships, too.
Slaughter also dated former NBA star Shaquille O'Neal, but she's never really gone too in-depth about it. However, in a recently resurfaced interview, she spoke more about their relationship and the reason they broke up.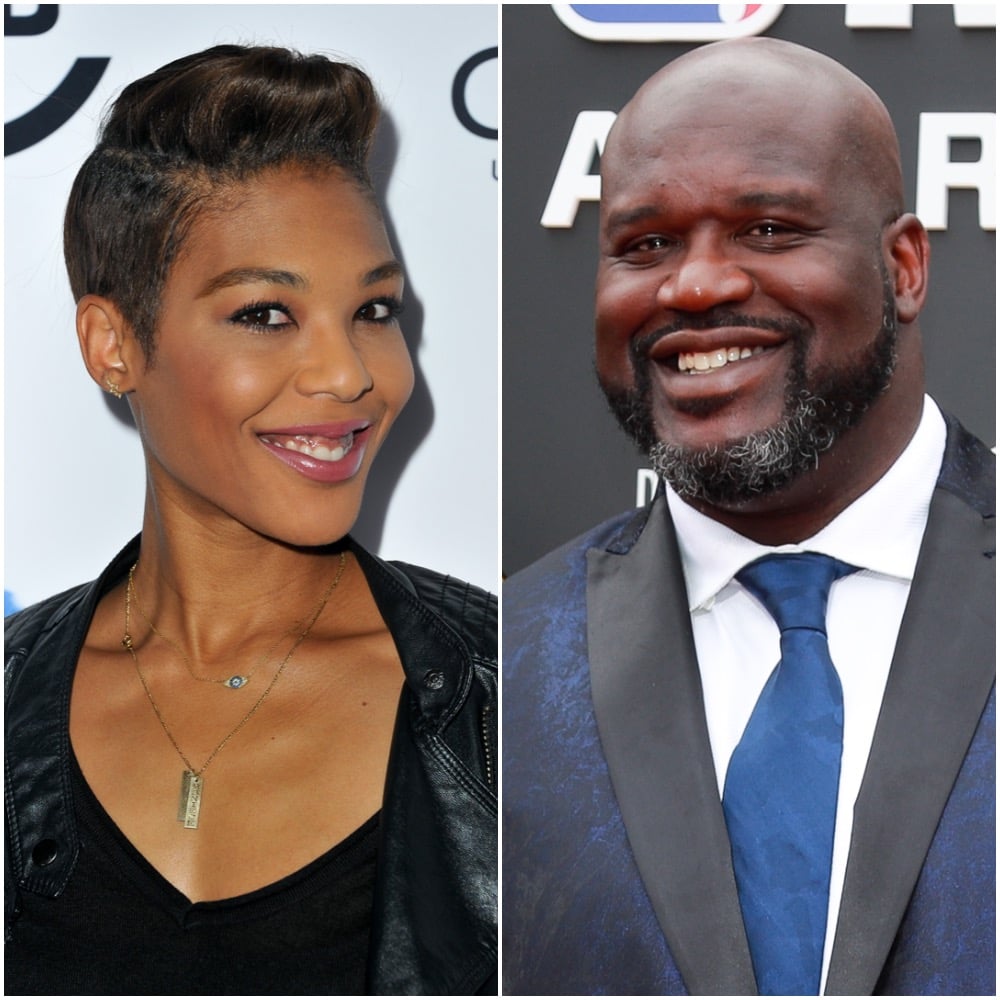 Moniece Slaughter has opened up about her relationship with Shaquille O'Neal
In an interview on The Domenick Nati Show that was published on Sept. 3, Slaughter said she and O'Neal dated in 2011 — before her time on Love & Hip Hop: Hollywood.
She told Nati she and O'Neal became official after he told her, "I'm done being a player. I'm ready to settle down." They were together for a year before breaking up in 2012 over rumors of infidelity on his part. Slaughter recalled confronting O'Neal about the chatter, only for him to allegedly flip and break up with her.
"[Shaq] broke up with me because I was asking too many questions. He doesn't want to be questioned. He does not like to be cornered," said Slaughter. "And I'm the type where I'm like, 'I don't give a f*ck who you are. If I'm concerned, I'm going to voice this concern, you going to answer it."
RELATED: 'Love & Hip Hop': Moniece Slaughter Links up With This Ex of Lil Fizz Who Says This About Their Relationship
Luckily, Moniece Slaughter's relationship with Shaquille O'Neal has since improved
Even though it didn't work out romantically, Slaughter said she and O'Neal were able to maintain their friendship.
"We're still good friends. We haven't spoken in a minute just with everything that's going on in the world…but I do know that if ever really, really needed him, he'd be there," she said, seemingly referring to the coronavirus (COVID-19) pandemic. But she also noted, "I think he and I are also better off as friends."
Slaughter told Nati that she had last talked to O'Neal on Mother's Day 2020, when he reached out to her. "He wished me a Happy Mother's Day. I thanked him. I asked how he and the family were doing. He said, 'Great, staying safe,' and that was it," she added.
RELATED: 'Love & Hip Hop': Moniece Slaughter Penned a Touching Father's Day Message for Lil Fizz
What's Moniece Slaughter's relationship status now?
As of October 2020, it appears that Slaughter is single. She sparked romance rumors with Shemar Moore and a mystery man from France earlier in the year, but she later suggested in an Instagram post that she was single.
In mid-October, she penned a message explaining how hard it can be to find a partner due to her standards.
"It makes it extremely hard for me to be with a man because I'm so very independent & I have such an amazing father," she wrote in the message (via Atlanta Black Star). "He set the bar so high. That at this point. I'm so used to being disappointed in relationships that I now ask myself what I really want & need because I can literally do it all on my own, & so I do. So at that point other than a companionship what's it for?"
With any luck, she'll one day find someone who will be able to offer her everything she's asking for and more.