'Love Is Blind: After the Altar' Star Jessica Admits She Was 'Heartbroken' When Barnett Did Not Accept Her Gift (Exclusive)
Love Is Blind recently returned to Netflix with a reunion special called Love Is Blind: After the Altar. Many of the familiar cast members returned to share with fans what they had been up to since the first season ended.
Jessica Batten was one person who appeared on After the Altar. She tried to mend the rift between her and Amber Pike and Matthew Barnett at the anniversary party. However, Amber and Barnett did not accept her olive branch. Jessica revealed to Showbiz Cheat Sheet her feelings surrounding the situation.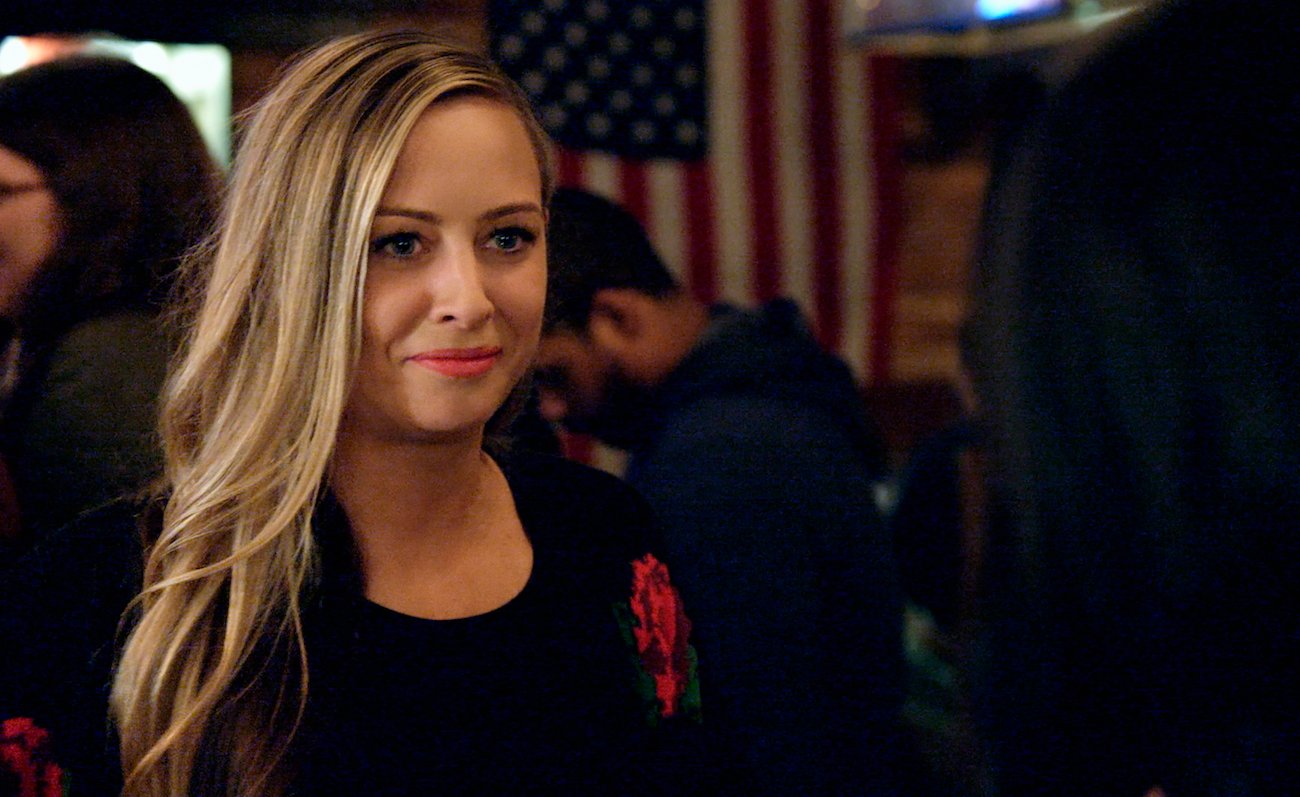 Jessica talks about her love story on 'Love Is Blind'
Fans followed Jessica's journey to finding love in the first season of Love Is Blind. She became engaged to Mark Cuevas after they bonded in the pods. However, the relationship had some rocky moments, and Jessica and Mark ultimately did not marry.
Viewers had mixed reactions to Jessica and Mark's relationship, with some even blaming Jessica for its demise. However, Jessica shared there was more to their relationship than what people saw on Netflix.
"I wish viewers saw more of the friendship we created – we both decided in our own ways that we were not going to end up married in the limited time we had, so we relaxed into a companionship," Jessica told Showbiz. "I encouraged him with the onset of a new career, and he was also supportive of my intense career. We were in very different places in life, but we were fully supportive of each other. We were workout buddies and shared a lot of laughs."
She added, "We had a cheeky and fun relationship once we were more comfortable and took the marriage card off the table. You really didn't see any of this, which caused a lot of confusion."
Jessica shares how she felt when Amber and Barnett ignored her
RELATED: 'Love Is Blind': Jessica Says Mark Faked it for the Cameras on Their Wedding Day
While Mark did not show up to the reunion on After the Altar, Jessica did run into married couple Amber and Barnett. Jessica and Barnett almost got engaged in the pods, and Jessica and Amber had tension between them.
Jessica brought gifts for Amber and Barnett during the anniversary party, but they did not accept them warmly. She told Showbiz her reaction to the incident.
"Amber did not want me to approach her—she very explicitly asked Giannina [Gibelli] to give me this information immediately upon my arrival to the party," Jessica explained. "This feels pretty uncomfortable when you realize you are at HER anniversary celebration, but it took a confrontation off the table, which was fine with me."
She continued, "I still wanted to let them know I wished them well. I was surprised with Barnett's reaction to the gift and really heartbroken at the total lack of respect he felt for me."
Jessica has moved on from 'Love Is Blind'
RELATED: 'Love Is Blind': Matt and Amber Say They Tried Their Best to Avoid Jessica
Despite everything that happened with her Love Is Blind experience, Jessica seems to have put the past behind her. She shared that after the first season ended, she focused on herself and took time off from dating.
"I dove into work and spent time at home with my family," Jessica said. "I practiced a good amount of self-work (counseling, writing, meaningful dialogue with close friends) and pulled myself out of the dating pool completely in order to get a grasp on what the heck just happened in my life and what the potential impact could be."
She also does not have any regrets about anything that happened on the show. Jessica said, "Life serves its ups and downs – and I think we all landed where we are supposed to be."
Jessica has even found love again. She is currently dating Dr. Ben McGrath, a California-based foot and ankle surgeon. The two of them met after he watched Love Is Blind and decided to send her a message on Instagram. Their relationship has since turned into something serious.
"For me, I have met the person I want to spend the rest of my life with, and I find I am enjoying every moment more than I have in any past relationship but also continuing to work on myself independently and chasing my individual dreams," she said. "Every day with him is an adventure, and it makes our relationship one worth fighting for, but I'm also not losing sight of myself and the things that mattered to me before I found love. He allows me to do this and vice versa."