'Love Is Blind': All of the Signs That Deepti Vempati and Kyle Abrams' Are Dating
Love Is Blind stars Deepti Vempati ditched Abhishek' Shake' Chatterjee at the altar and has moved on to Kyle Abrams, who was ditched in Mexico by his fiancée, Shaina Hurley. Do Deepti and Kyle have a future together? Here are all of the signs that they're a couple.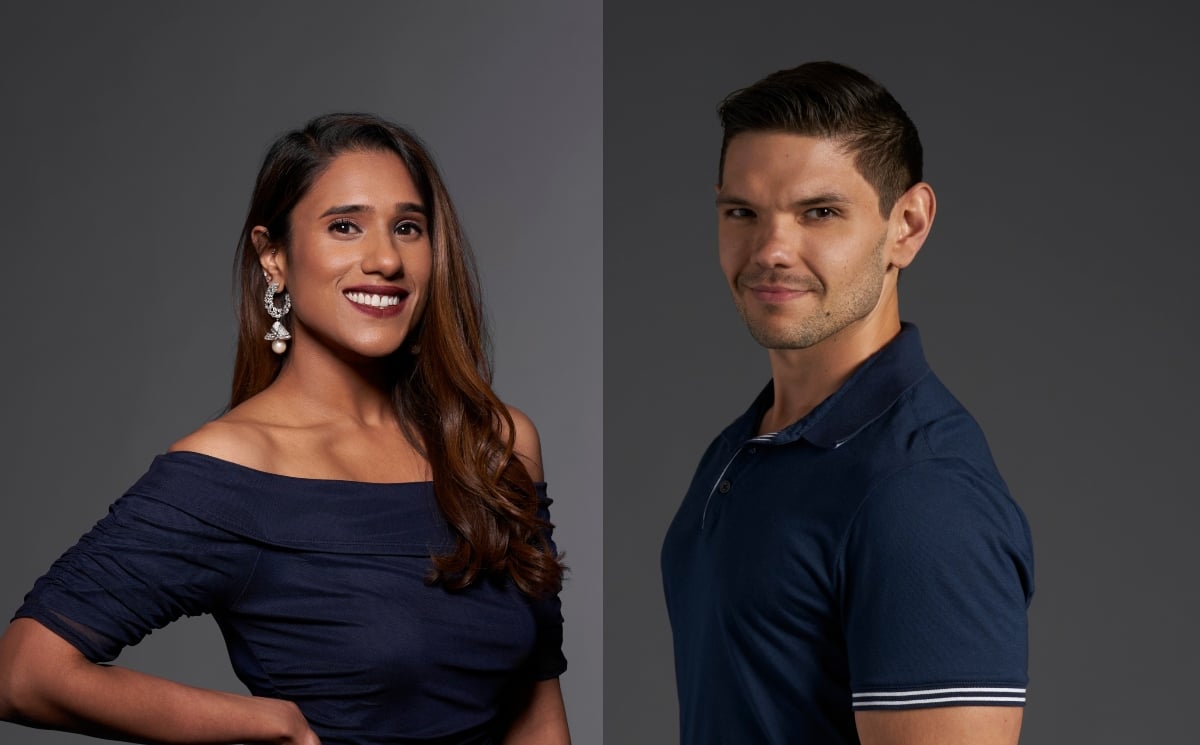 Kyle regrets not proposing to Deepti
During the Love Is Blind Season 2 reunion, Kyle talked about the biggest regrets on the show. When talking about his relationship with Shaina, he revealed, "It was just a huge waste of time."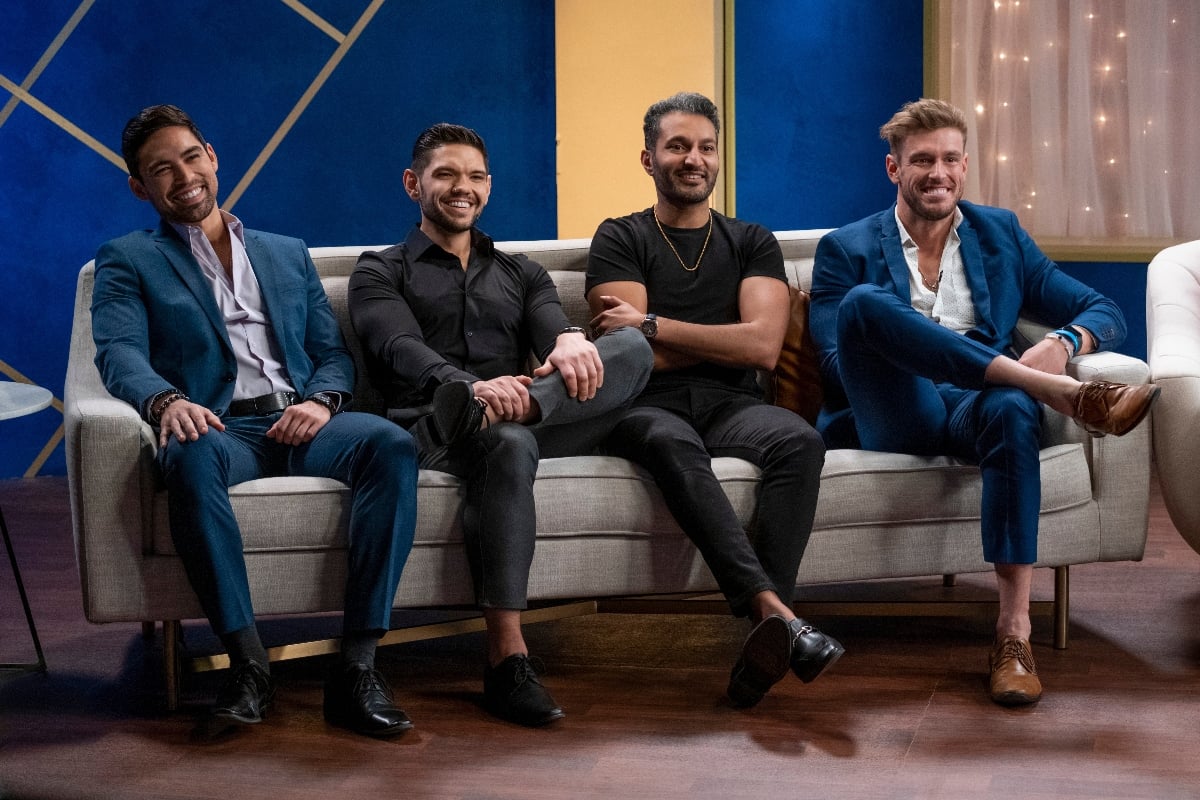 The most shocking part of the reunion was when he revealed his feelings for his co-star, Deepti. Kyle revealed, "But I have a huge regret. The biggest regret is I should have… I should have asked Deepti to marry me. That's what I learned the most. I f—ked up."
Deepti says Kyle was her #2 person in the pods
During an interview on Lauren Speed-Hamilton's podcast, We Have the Receipts, Deepti revealed that Kyle was her #2 choice in the pods. She said that Shake was the safe choice as he is also Indian and is a doctor. Meanwhile, Kyle, a construction worker, made her laugh, but he was the wild card.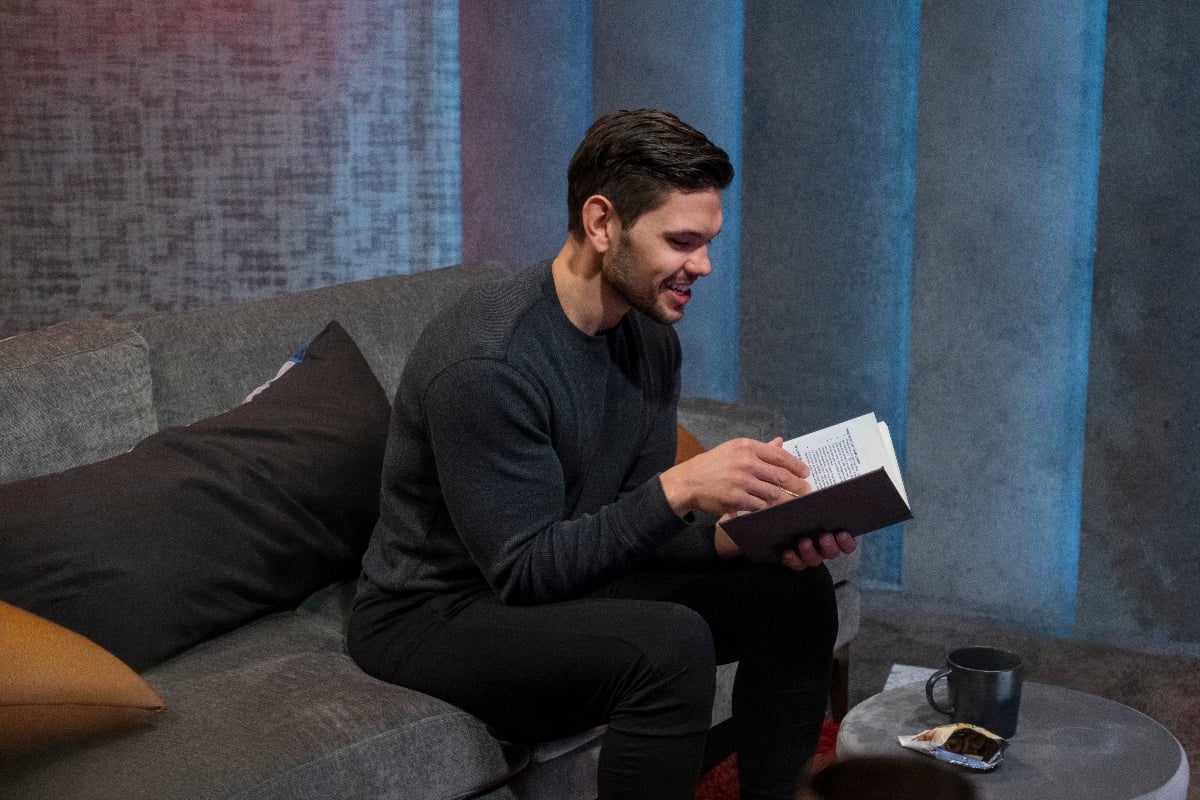 Deepti told Elite Daily, "Kyle and I, we are figuring it out." She revealed, "Not a lot of people know that we had a really strong connection in the pods." She explained, "I was really struggling to pick between Shake and Kyle [in the pods]."
Deepti and Kyle spotted out together in fan TikTok
Not to mention the TikTok video Kyle posted coyly showing Deepti in the background, there have been fans who spotted the pair hanging out in real life. On March 8, a fan, user @awkvanmills, caught Deepti and Kyle walking around Chicago together. Check out the TikTok video below:
In the clip, someone lures the pair into the restaurant with the promise of mimosas. The pair turn around and head into the restaurant to take them up on the offer. Fans noted how happy they looked together, even pointing out their coordinating beige and blue outfits. Could their relationship be more than a friendship?
'Love Is Blind' co-star, Danielle shows off their cute couple nickname
In a TikTok posted on March 14, Danielle reveals the cute couple's names on a board at the resort where most of the cast celebrated Natalie Lee's 30th birthday. Check out the TikTok video below:
Danielle says, "Couple's names. Can you guess who's is who?" The chalkboard reads: "Welcome to the Apple Blossom Resort #DICK #JYANNA #KEEPS #MATATIE #JESSADOR." Danielle turns the camera to herself and shrugs playfully.
A fan in the comments guessed, "You and Nick, Iyanna and Jared [sic], Kyle and Deepti, Mallory and Natalie, and Jessica and Salvador." Another fan commented, "I'm guessing Mallory and Natalie are still single, so you combined them together!" Danielle replied, "U are correct!"
On top of these clues, there are the constant flirtatious Instagram comments left on each other's selfies. With so the shared experience of being on TV, the chemistry in the pods, and the flirtation, it's no wonder many Love Is Blind fans are shipping this couple.
RELATED: 'Love Is Blind': Are Natalie Lee and Shayne Jansen Together in 2022?