'Love Is Blind' Creator Addresses Shake Facing off with Nick and Vanessa Lachey
Love Is Blind fans were upset with multiple men in season's 2 cast. That includes Abhishek "Shake" Chatterjee who seemed to be focused on weight and looks despite the show's premise. The show's creator reacted to him, facing off with the hosts and his comments.
Shake faced off with Nick and Vanessa Lachey on the 'Love Is Blind' reunion
RELATED: 'Love Is Blind': Deepti Says She's 'Figuring It out' with Kyle
The reunion is the place where all the drama of the season can be addressed. Shake was seen talking about Deepti Vempati behind her back multiple times because he wasn't attracted to her. Vanessa took him to task for how he focused on looks throughout the season.
"I think you were on, if I may, the wrong show," Vanessa Lachey said. "And what I mean by that is there are shows where they are based on their looks and if they have a connection. But what I'm saying is you need to open your heart to a bigger picture."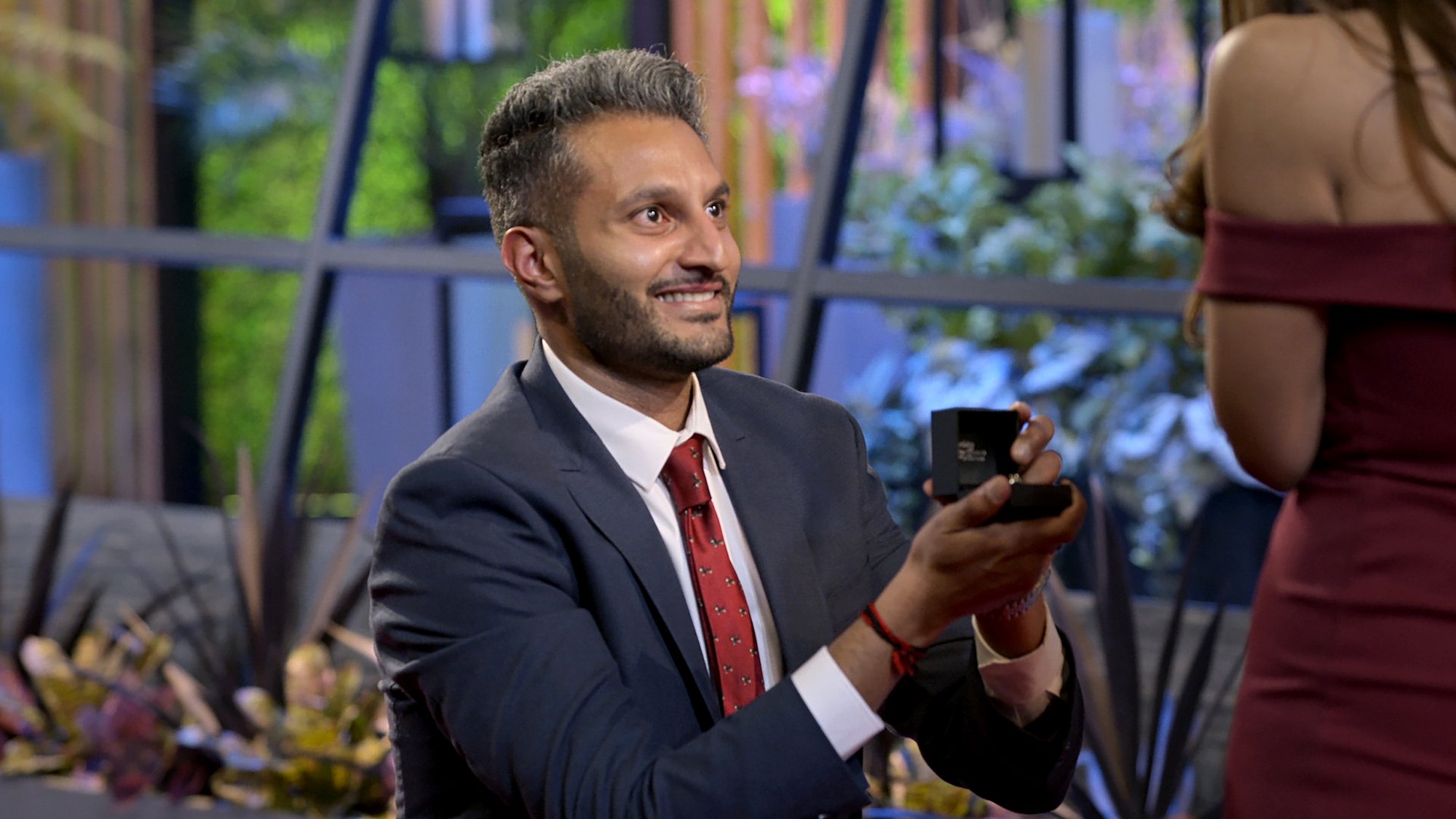 RELATED: 'Love Is Blind': Deepti Said Shake's Scenes Were 'Hard to Watch'
"Because at the end of the day, what if she's mangled in an accident?" she asked. "What if she gains weight? What if she loses her hair, legs, and her arms? Are you not gonna love her anymore?"
Shake claimed those situations are different. "What you're looking for sounds to me like the conventional dating world," Nick Lachey later said. Shake denied this claiming he does want the emotional connection. "Love is not purely blind to me," Shake then admitted. 
Vanessa later said there was a point in the show where she really thought Shake was changing and looking inward. Shake went on to say he's doubling down. 
"Every woman here is beautiful," he later said. "I think you're all beautiful. I'm not attracted to all of you. Unfortunately, the only one I'm attracted to is Vanessa, and I wish I wasn't." Vanessa said that was messed up because all she's done is berate him. 
'Love Is Blind' creator says Shake's face off wasn't scripted
RELATED: 'Love Is Blind': Deepti Says Shake Got a 'Really Good Edit' and Said' Way Worse'
It wasn't surprising that Shake was prepared to defend himself after all of the backlash at the reunion. However, it was surprising that he did go back and forth with the show's hosts.
Love Is Blind creator, Chris Coelen reacted to the dramatic reunion with Variety. "We don't tell them what to say or not to say, it's their thing," Coelen said. "Shake was jumping in from the word 'go.' Nobody tells him to do that. That's what he decided to do, he wants to get his point of view across and I guess, good for him."
The creator also mentioned, "He says at the end of the reunion that he owns his actions. He's doubling down on it, and I think all of that speaks for itself."