'Love Is Blind': Danielle Ruhl Details 'True Story' Behind Panic Attack in Mexico
'Love Is Blind' star Danielle Ruhl detailed the 'true story' behind a panic attack she had in Mexico.
Love Is Blind 2 star Danielle Ruhl has been the topic of passionate debate as viewers have watched the season play out on Netflix. In a recent Instagram post, she detailed the "true story" behind a panic attack she had in Mexico that led up to her and Nick Thompson's first aired disagreement.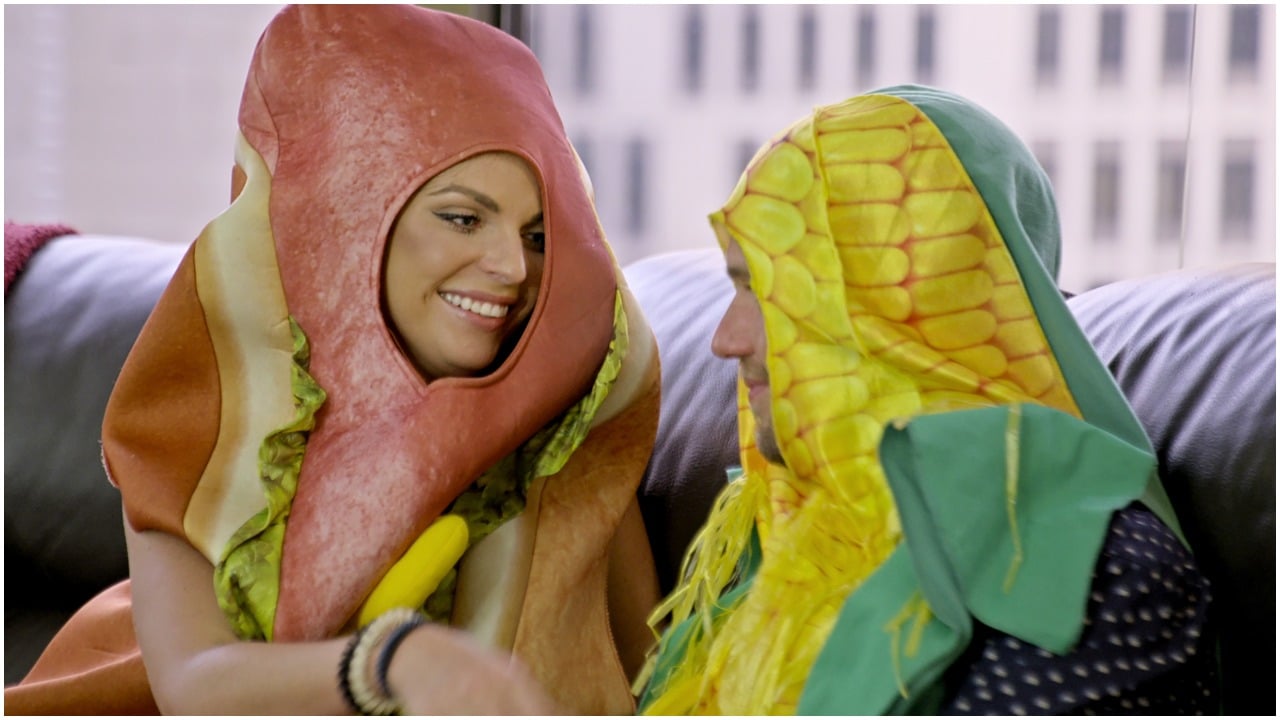 'Love Is Blind 2' star Danielle Ruhl shares 'true story' behind a panic attack she had in Mexico
A couple of days after the second batch of Love Is Blind Season 2 episodes dropped on Netflix, Danielle Ruhl, 29, took to Instagram to clarify the story behind a panic attack she had while they vacationed in Mexico.
During episode 5, her fianceé Nick Thompson returned from a party with the other couples he attended by himself due to her not feeling well.
However, it quickly turned left, and they got into an argument, ending with her claiming she didn't trust him. Ruhl clarified the situation in a lengthy caption, explaining she opened up to Thompson regarding "a traumatic experience" she went through in college shortly before he attended the party.
As she stayed in the room by herself, the reality star explained she began to "get in my own head" and questioned if she "shared too much too soon."
Danielle Ruhl also called out fans for bashing her online
Additionally, Ruhl stated she started reliving the encounter, resulting in her retreating to the closet. She also acknowledged observing the party after her fianceé left, explaining she wanted "support" at the time, not due to jealousy.
The Chicago native continued, noting Thompson initially didn't understand until she told him "behind the scenes." Ruhl then responded to the backlash from fans, admitting she is "fully aware that I can project my anxiety onto others, and it is something I am constantly working on."
She then called them out for blasting her online and diagnosing her with mental health disorders "based on an hour of footage taken from months of filming."
Ruhl continued, noting she felt the show misrepresented her and hopes people will see her "as a human being" instead of a "character on a reality TV show."
Nick Thompson and Ruhl got into their first argument during a vacation in Mexico
The situation Ruhl is referring to happened as the engaged couples vacationed in Mexico. After having an "amazing" first night together, she fell ill the following day.
However, he didn't get upset, which made Ruhl feel secure. That night, all the couples gathered for a mixer to meet, and the 29-year-old encouraged Thompson to attend without her.
When he returned, they talked about the other couples until the mood changed after Ruhl noted she wished she attended. Thompson claimed he couldn't wait to get back, but she insisted he had fun, noting she watched him.
Ruhl then commented about feeling like she couldn't trust him and admitted "things" went on in her head as she waited for him. The Chicago native admitted she went into the closet and cried, not knowing what she could trust, upsetting Thompson, who walked away. The fight confused many viewers because they didn't understand what set Ruhl off, leading to a lot of online chatter. Love Is Blind is streaming on Netflix.