'Love Is Blind' Dating Pod Designer Explains Why the Pods Had To Be Side By Side
Love Is Blind fans have been captivated by the relationships the formed on the Netflix dating series. Contestants have been giving updates since they actually met their partners. Now, the person in charge of keeping them apart in separate dating pods while they got to know each other is in the spotlight.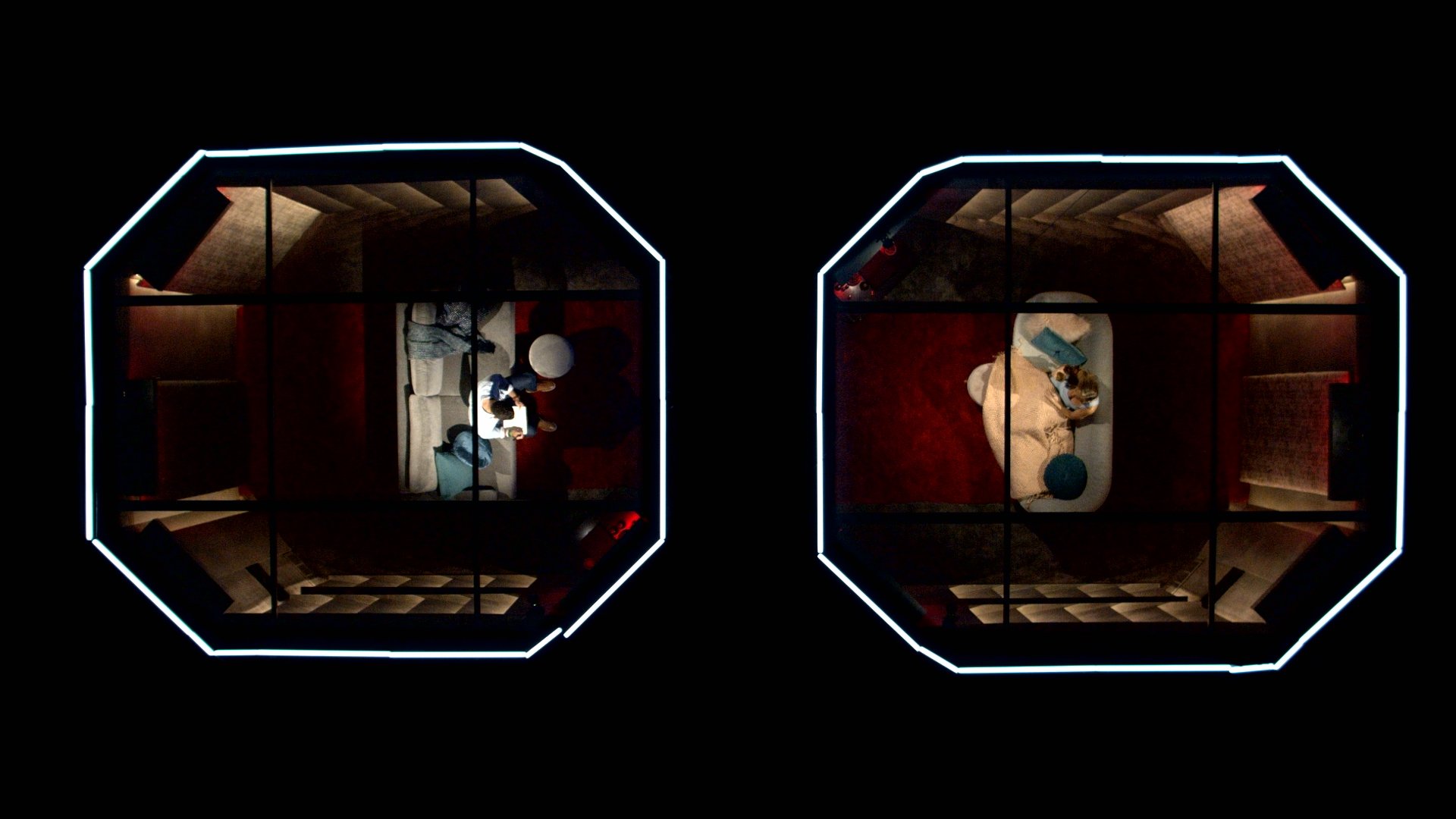 Variety interiewed Love Is Blind production designer Dave Edwards about how he designed the now iconic dating pods. Netflix has renewed Love Is Blind for a second and third season.
'Love Is Blind' dating pods couldn't be face to face for sound and camera
Edwards gave two production related reasons for placing the pods side by side. One reason was to create space between the pods. 
"There was room in between them for practical reasons," Edwards told Variety. "Acoustically we didn't want them sharing walls because if you think of your house, if you share a wall you can still hear things."
Side by side dating pods also made it easier for Love Is Blind to film the contestants through the pods. 
"But then also for camera reasons: we needed to put camera people back behind glass walls," Edwards said.
The space between dating pods was important to 'Love Is Blind'
Edwards was especially proud of the corridors he left between dating pods. They became an integral part of Love Is Blind.
"In terms of lining them up, the vision with that was we really wanted that corridor to be a very vital part of the show where you could see the daters going in and out of the rooms and you could see their expressions as they come out," Edwards said. "We wanted to make that an interesting space so that when they came out of the pod, you have that connection between daters at times."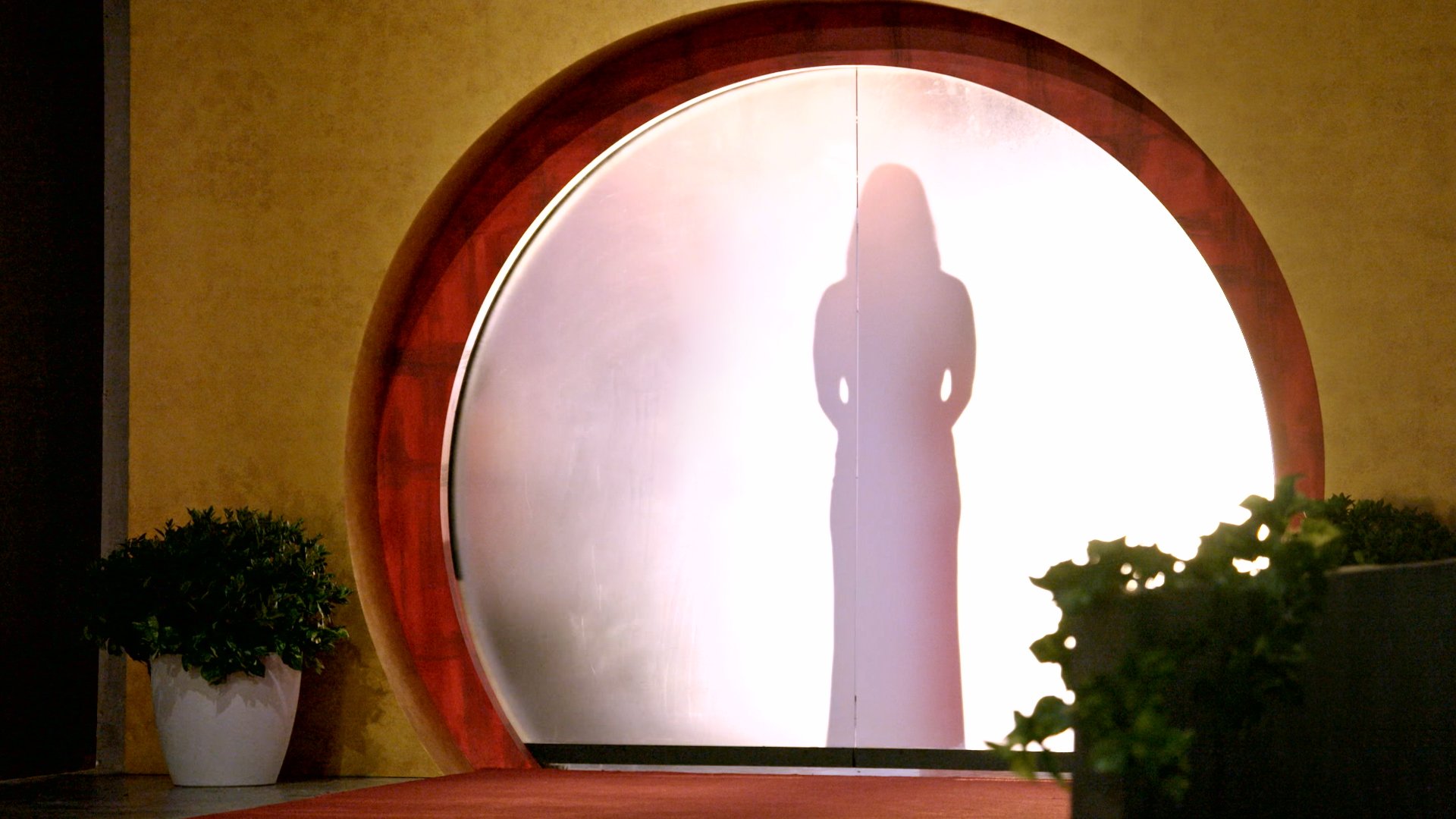 Those moments between dating pods are some of Edwards' favorite parts of Love Is Blind.
"There's some fun shots of the guys as they're getting ready to go into the pods, and you can see however many of them there were down the line and some of them are really excited and some are stressed," he said. "[Creator] Chris [Coelen] really wanted that moment of being able to see all of them as they go in."
They tried face to face dating pods but it didn't work
Edwards speaks from experience. They learned that side by side worked best through trial and error.
"When we had originally designed the pods, they were a squared-off rectangular, singular room that these people were going to be in, having conversations with their potential future loved ones opposite them," Edwards said.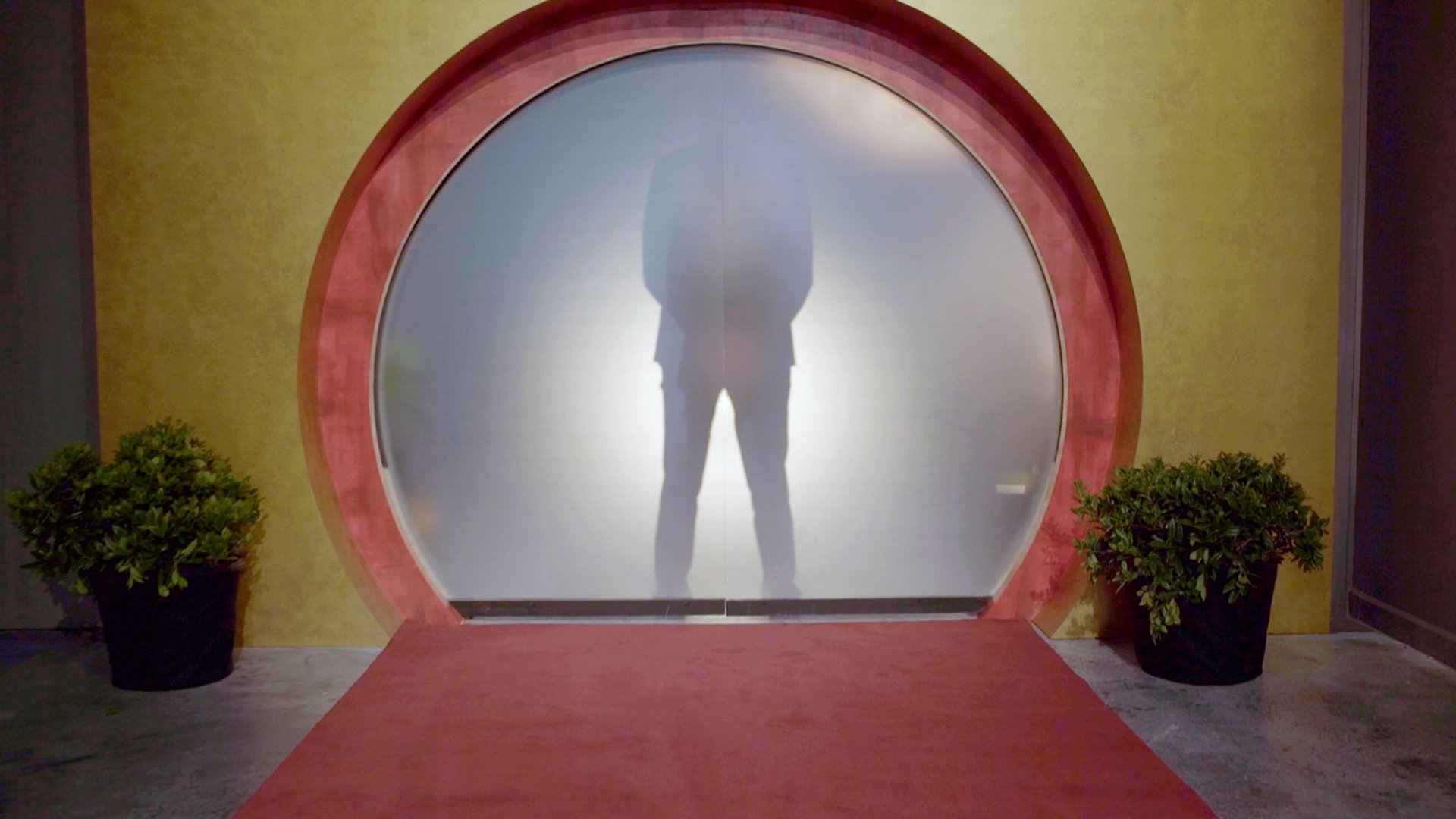 That also resulted in less of a square shape in the Love Is Blind pods. 
But as we worked with the director, he said, 'Well, this is where I need the angles for cameras.'  We found, 'What if we rounded off the corners where the cameras are going to be so he can get those camera angles?' Once we did, that we said, 'What if we take the corners out of the other sides as well?' What we found in collaborating with each other was as we took the diagonals out of the corners, it made it a more comfortable atmosphere. It softened the room in an unimaginable way from where we had started.

Dave Edwards, Variety, 6/24/2020