'Love Is Blind': Deepti Addresses the Rumor She's Dating Salvador
The Love Is Blind cast has continued to live their lives after the show. Some fans thought Deepti Vempati might have moved on with Salvador Perez. She addressed her current love life in a new interview.
Deepti and Salvador from 'Love Is Blind' posted a picture together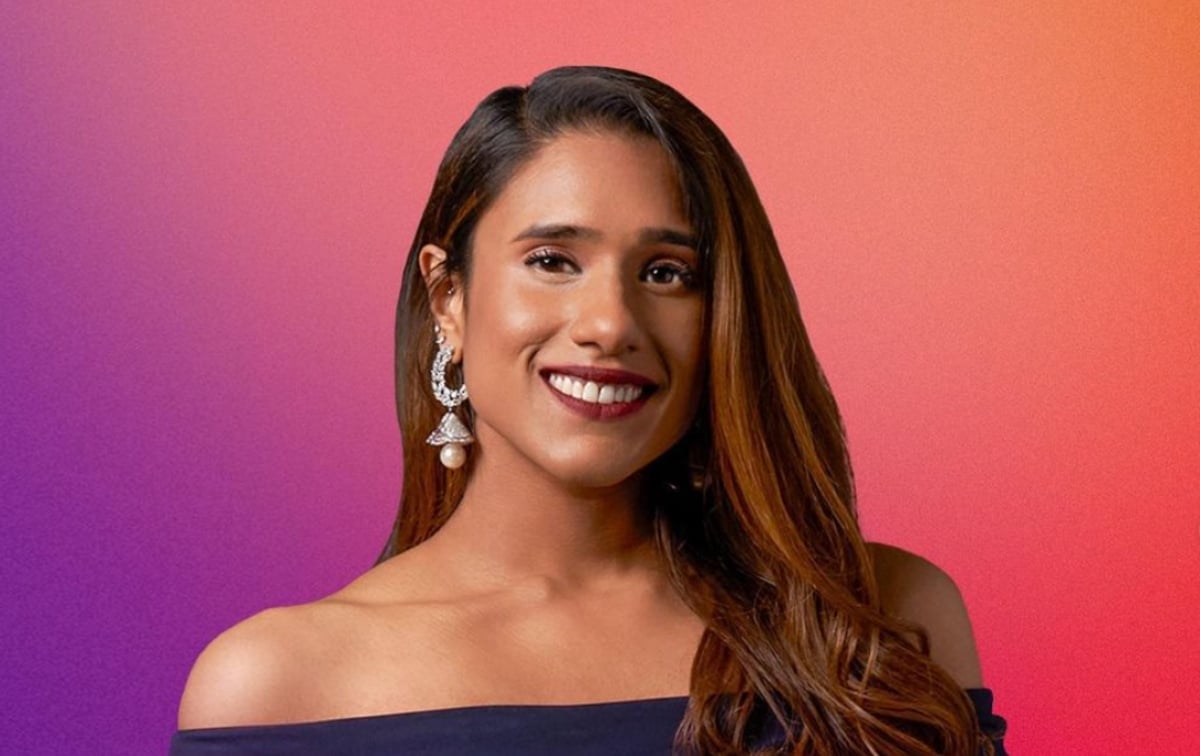 RELATED: 'Love Is Blind': Deepti Said Shake's Scenes Were 'Hard to Watch'
Season 2 ended with Deepti choosing not to marry Abhishek "Shake" Chatterjee. Salvador also chose not to marry Mallory Zapata. But they talked about going on a date in the future.
Recently Deepti and Salvador shared a picture of them in Las Vegas with the words "unShakeable" vibes. Many fans wondered if this meant they were dating. The word choice sounded like a diss toward Shake.
This wouldn't be the first time that Love Is Blind castmates started dating each other after the season. After season 1, Mark Cuevas dated Lauren "LC" Chamblin. This was surprising because he was engaged to Jessica Batten the whole season. Chamblin didn't make it past the pods.
Deepti addresses the rumor she's dating Salvador
RELATED: 'Love Is Blind': Shayne Addresses the Rumor He Had a Relationship With Shaina
Fans have only been able to piece things together through social media. But now, Deepti is able to address her personal life. "Things are good," she said on The Viall Files. "Honestly, I'm working on myself and I've built so many amazing friendships."
She also answered if she's dating Salvador. "Sal and I are not together," she said. "We're just friends. I think it's funny the speculation but all I can say is tune into the reunion and maybe you'll find out a little bit more."
It's unclear if there will be any new couples revealed in the reunion. But there reportedly will be drama.
The 'Love Is Blind' Season 2 reunion will have drama
RELATED: 'Love Is Blind': Deepti's Brother Defends Her, Calls Shake out for Wanting Clout
Netflix released a clip from the reunion on Facebook. It shows Shayne Jansen and Natalie talking about the argument they had before their wedding. "There was a reason why I got to that point too," Shayne tells her. "You're kind of like pushing under the rug or making it seem like, almost like the words that I used they didn't just come out of nowhere. OK, you haven't apologized [for] your side of the story."
Fans didn't get to see the argument that led to Natalie saying no at their wedding. But she revealed he said he hated her and was the worst thing that ever happened to her. 
Natalie acknowledges in the clip that his anger came from somewhere. "I don't want it to seem like I'm just blaming it on you," she tells him. Shayne keeps pushing on the issue, and Natalie starts crying about how she thinks she made him feel like he's not good enough. There will probably be more tough discussions shown in the reunion.