'Love Is Blind': Deepti Reacts to Shake's Apology, Calls It 'Damage Control'
Some ​​Love is Blind cast members are still trying to heal after their breakups. Abhishek "Shake" Chatterjee recently apologized to Deepti Vempati, but this is why she isn't accepting it.
Shake apologized to Deepti after 'Love Is Blind'
RELATED: 'Love Is Blind': Deepti Says Shake Hit on Vanessa Lachey During the Season
Deepti and Shake got engaged in the pods. They both looked thrilled about their decision when they saw each other for the first time. But Shake changed his tune in Mexico. The rest of the season showed him talking negatively about Deepti to everyone else, claiming he wasn't attracted to her. They didn't get married in the finale.
Shake defended his comments on the reunion. He admitted that he didn't say things the right away, but he couldn't be in a relationship without a certain level of attraction. The veterinarian went as far as to say all the women in the cast are beautiful, but he's only attracted to Vanessa Lachey. Everyone seemed to be disgusted by his comments.
He finally apologized on March 9. "I wanted to take this opportunity to really just say sorry to a woman that I know I hurt," he said in a video on Instagram. "Deepti, I am truly sorry for some of the things I said. Things that, honestly, just could've been left unsaid or could have been said differently. Things that never should have been said on national television."
The veterinarian then talked about their friendship. "Even though I knew our relationship wasn't going to end in marriage, I didn't want what we had to end either. I loved every second of it," he said. "I'm so, so sorry that I hurt you with my words. That's the last thing that I wanted from all of this. I'm sorry, Deepti."
Deepti calls Shake's apology 'fake'
RELATED: 'Love Is Blind': Deepti Says Shake Got a 'Really Good Edit' and Said' Way Worse'
Deepti previously called out Shake for not apologizing at all. Now that he finally has, she is giving her reaction publicly.
"This is the first time he's apologised. Right before he made that video, he sent me the same text message. But for me… it's too late," she told Daily Mail. Deepti also thinks there's a motive behind it.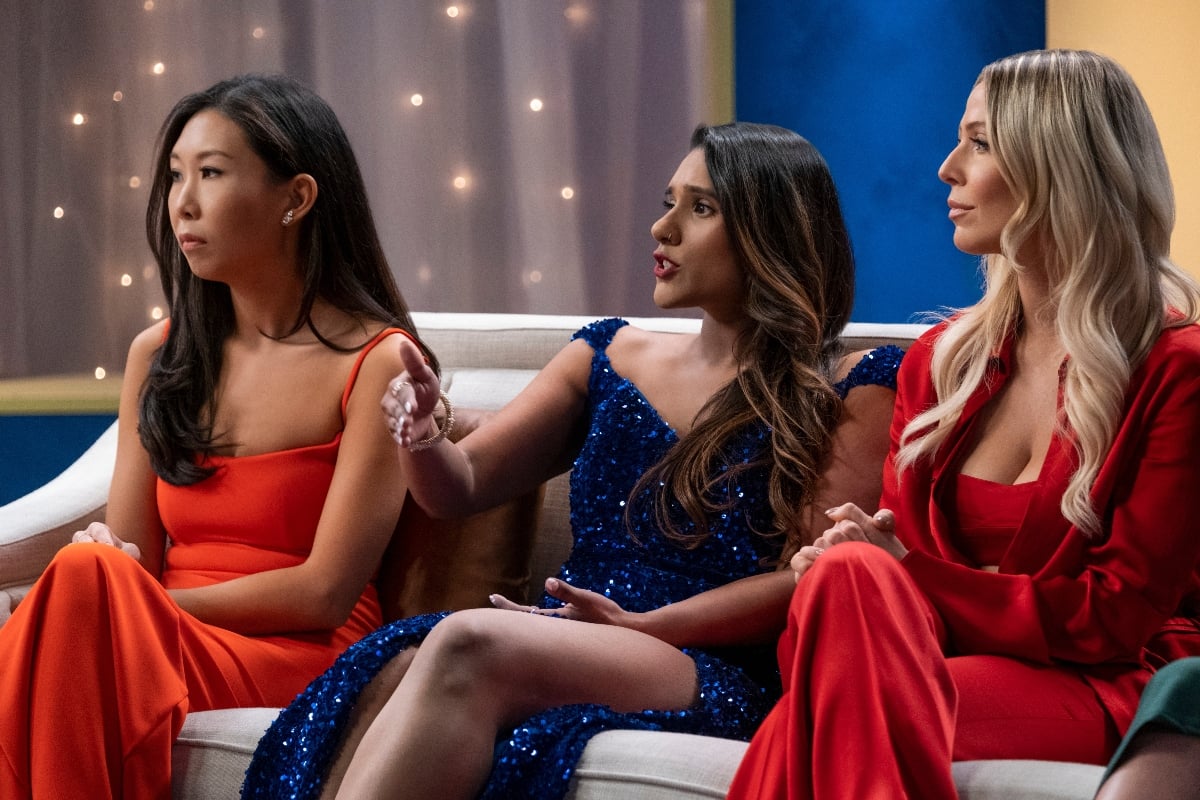 RELATED: 'Love Is Blind': Deepti Reveals Shake Made Girls Cry in the Pods
"I feel like he's just doing damage control and clearly what he's continued to do on social media since that apology, it's evident that he does not care," she said. "He did that for show. He did that to get less hate but he's not sorry."
It sounds like Deepti doesn't plan to be friends with her ex-fiancée again. "I honestly don't want anything to do with him and his apology is fake," she added. "It feels insincere." The data analyst said it would have been more appropriate for him to apologize after the first four episodes aired. She also accused him of wasting her experience on the show.