'Love Is Blind': Deepti Reveals Shake Made Girls Cry in the Pods
Love Is Blind showed Deepti Vempat having a lot of hope in the man who proposed to her. But Abhishek "Shake" Chatterjee disappointed her and many fans. She revealed some of his moments weren't shown, including how he made women cry.
Deepti called Shake out in the pods on 'Love Is Blind' 
Shake asked some of the women if they liked to exercise in the pods. He told Iyanna McNeely that he likes to buy clothes for women and asked for her size. Shake also asked Deepti if he would have trouble picking her up on his shoulders.
It was obvious Shake was trying to rule out women he considered too big. Deepti eventually had a conversation with him about it.
She told him that she had lost a ton of weight, and he seemed surprised. "How the hell am I the one who's asking girls their–these kinds of superficial questions and nobody else is?" he asked. "And then I kind of felt kind of ashamed, embarrassed that I did." He pointed out that the experiment isn't supposed to be about that. 
The veterinarian revealed he was chubby growing up so he has body image issues. He thought he might be compensating for it by finding someone with a specific body shape. Shake later proposed to Deepti, and she accepted, but they broke up at the end of the season.
Deepti reveals Shake made girls cry in the pods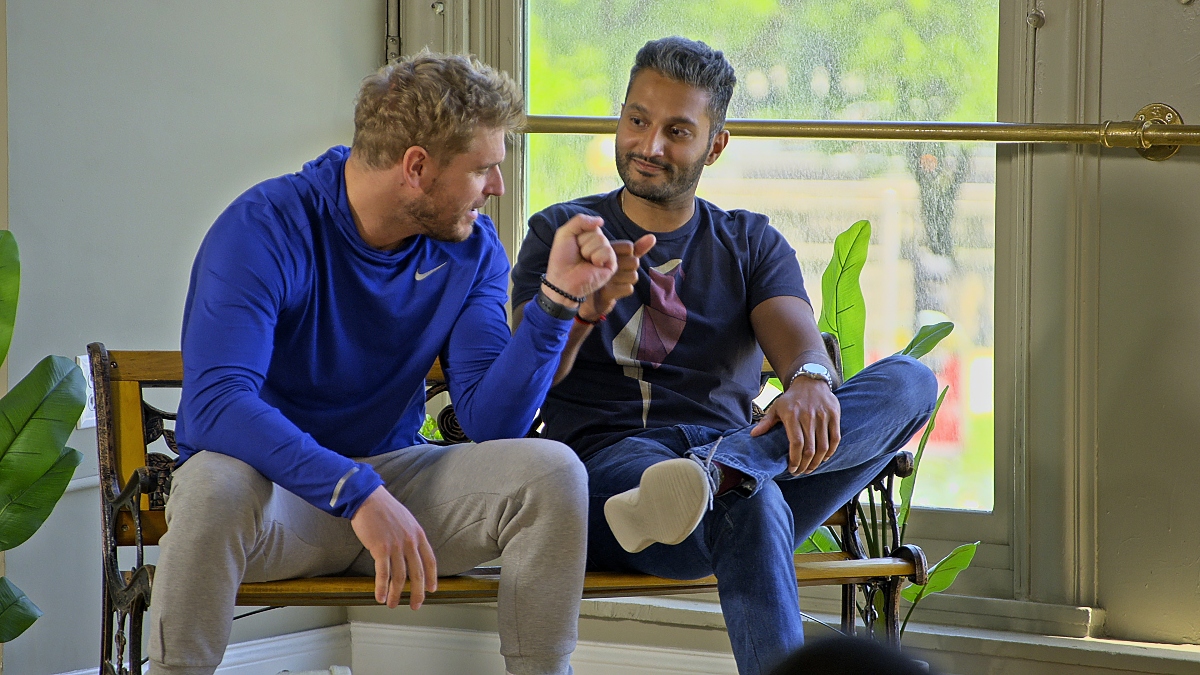 Fans saw Shake's bad behavior in the episodes. But it's been said he actually got a good edit. Deepti revealed the effect of his comments wasn't shown.
"Actually, me and the girls talked about it," she said on the We Have Receipts podcast. "I rated Shake very low. It's kind of interesting because I was like, I could tell right away this is probably not gonna work, especially because I haven't dated Indian men before either. So my whole mindset was I'm not gonna go for the Indian because there's an Indian there, right?" 
"But talking to him and hearing his experiences with the other girls, he made a lot of the other girls cry," she continued. "They don't show that, but I actually had to talk to him about that. It was like a rocky step in our progression in the pods, and that's when he had that self-reflection moment."
Deepti did see depth in him when he started to self-reflect and thought she just had to "extract it out." She said they could relate to each other from how they grew up, so she felt he was perfect for her on paper. In the end, Deepti decided to not marry Shake. She said she's choosing herself and knows that she deserves more.