'Love Is Blind': Deepti Says Being Friends with Shake Was 'Tough' After the Show
Love Is Blind doesn't always end with the couples finding romance. But sometimes they try to become friends. Deepti Vempati reveals why trying to be friends with Abhishek "Shake" Chatterjee after their engagement was tough and gave up.
Deepti and Shake hung out after 'Love Is Blind' Season 2
RELATED: 'Love Is Blind': Deepti Said Shake's Scenes Were 'Hard to Watch'
Shake was outspoken throughout the season that he wasn't attracted to Deepti but saw her as his best friend. Deepti, in the end, felt like she deserved more. So she decided to choose herself and not marry him.
Shake claimed he wasn't heartbroken at all. He told the wedding guests that they were still going to party and bragged about having reservations at Nobu that weekend to his friends. 
But Shake and Deepti did hang out after the failed wedding. Shake posted a series of pictures from the wedding on Instagram, and it ended with a picture of himself with Deepti. In the caption, he wrote, "'It's a celebration!' What a fun day/night/morning! Can't believe we stayed out on @kevinaaronburnett yacht til 5 AM Glad we got all these pics once the sun set a little bit. Last pic at Nobu on the Sunday after. We had reservations."
Deepti says being friends with Shake was 'tough' after the show
RELATED: 'Love Is Blind': Shayne Addresses the Rumor He Had a Relationship With Shaina
Deepti explained that she tried to stay friends with Shake after filming. "I think tough is a good word to use because after filming had wrapped I was under the impression that we could at least celebrate this friendship that we built," she said on The Viall Files. "Because we had gone through something so insane and like no one else understands. So I thought I could build this friendship with him."
She said she tried, but her feelings changed. "Every time I hung out with him he had an issue with at least one person in the room and it was just tough," the data analyst said. "He was very outward about his dating and we had just ended this engagement essentially. So it was kinda tough and I distanced myself."
Deepti said they weren't talking once the show started airing. So fans will see them reunite in the reunion.
Deepti stays in touch with other stars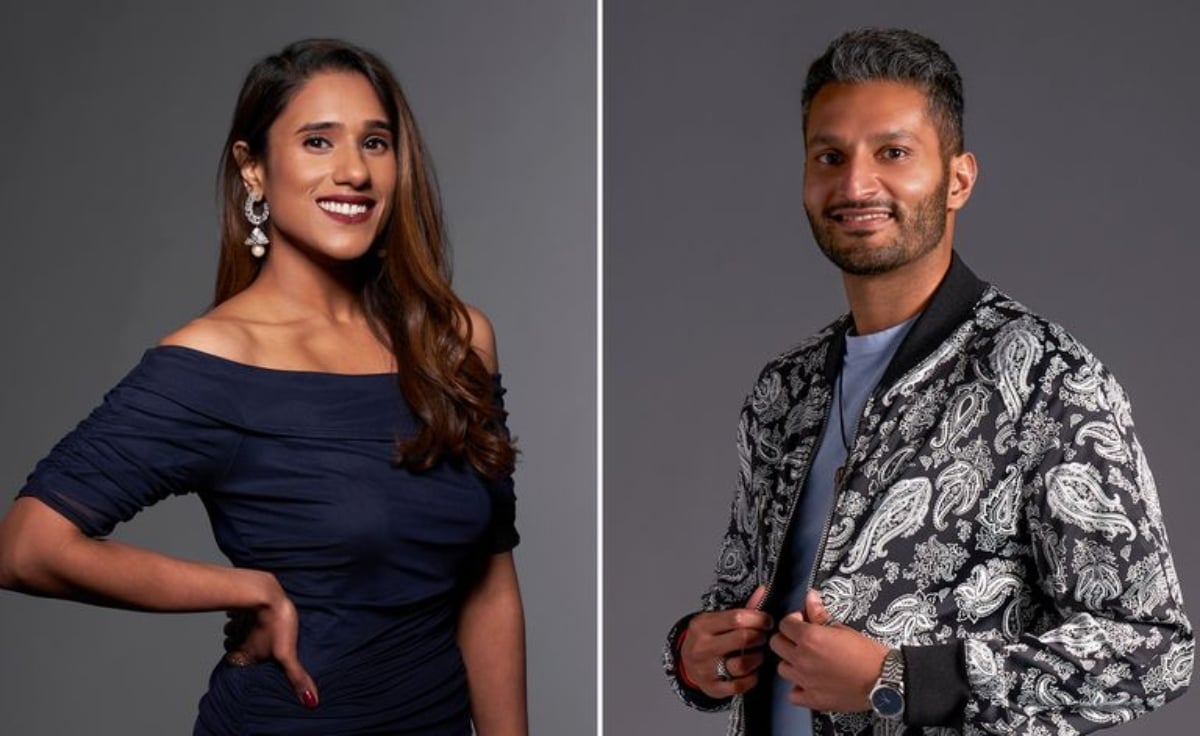 RELATED: 'Love Is Blind': Deepti's Brother Defends Her, Calls Shake out for Wanting Clout
The former couple might no longer talk. But Deepti keeps in touch with her other castmates.
She recently posted pictures with Salvador Perez in Las Vegas. He was engaged to Mallory Zapata, and the season ended with them deciding not to get married but try to date. She also posted pictures with the other women in the cast at that time.