'Love Is Blind': Deepti Says She's 'Figuring It out' with Kyle
Many ​​Love Is Blind fans are rooting for some unmarried stars to find love. That's especially true for Deepti Vempati, who got unlucky with her picked man. She revealed how she's now figuring things out with a different cast member.
Kyle Abrams regrets not proposing to Deepti on 'Love Is Blind'
RELATED: 'Love Is Blind': Deepti Said Shake's Scenes Were 'Hard to Watch'
The experiment wasn't so successful for Kyle Abrams and Deepti. Kyle proposed to Shaina Hurley, but she ended their relationship early in the season because of their different stances on religion. Deepti got engaged to Abhishek "Shake" Chatterjee, but they didn't have a physical connection, so she said no at the wedding.
The reunion showed a surprising moment of Kyle revealing a regret. "It was just a huge waste of time," he said, referring to his relationship with Shaina. "But I have a huge regret. The biggest regret is I should have…I should have asked Deepti to marry me. That's what I learned the most. I f*cked up."
Deepti smiled at this, and even Shaina agreed. "Deepti's amazing. She is," she said. Shake also said he would be happy for them, but Kyle didn't let him off easy. He said watching Shake angered him because he wasted an opportunity.
Deepti and Kyle are 'figuring it out'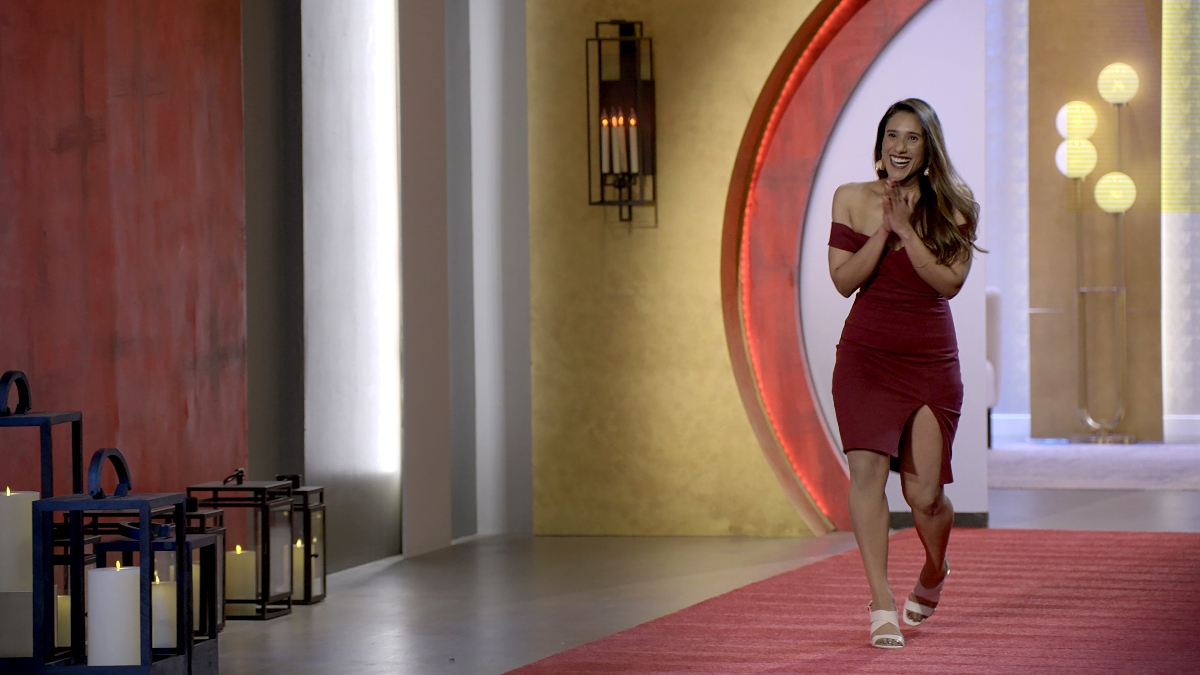 RELATED: 'Love Is Blind': Shayne Addresses the Rumor He Had a Relationship With Shaina
Fans are very curious about Deepti and Kyle's connection since they didn't see it on the show. Deepti revealed their situation to Elite Daily.
"Kyle and I, we are figuring it out," she said. "Not a lot of people know that we had a really strong connection in the pods."
That meant she was torn between the construction worker and veterinarian. "I was really struggling to pick between Shake and Kyle [in the pods]," she said. It also looks like it might take time for them to figure it out for multiple reasons.
"There's a lot on our plate right now … we'll see what happens," she said. But Deepti also made it clear that she's single and mostly focusing on herself.
Kyle and Deepti have hung out
​​RELATED: 'Love Is Blind': Deepti's Brother Defends Her, Calls Shake out for Wanting Clout
The cast has reunited a couple of times because of their friendships but also the reunion. Kyle revealed to fans that he's still hanging out with Deepti through his personal TikTok account. On March 5, he posted a video of himself slowly moving the camera to the side to quickly reveal Deepti behind him.
Many fans assumed this must mean they were in a relationship. Shake even started feuding with Kyle on Instagram before the reunion aired. Shake later revealed that he expected Kyle and Deepti to admit they'd been dating at the reunion, but that wasn't the case. It looks like Kyle and Deepti might explore their connection in the pods after the show. But for now, they're both single.