'Love Is Blind': Deepti Says Jarrette Warned Her About Shake Before the Wedding
​​Love Is Blind had multiple revealing scenes with Abhishek "Shake" Chatterjee. One of them was him talking to one of the fellow cast members about Deepti Vempati and laughing. She explained why she only has a problem with Shake after watching the show.
Shake and Jarrette laughed about Deepti on 'Love Is Blind'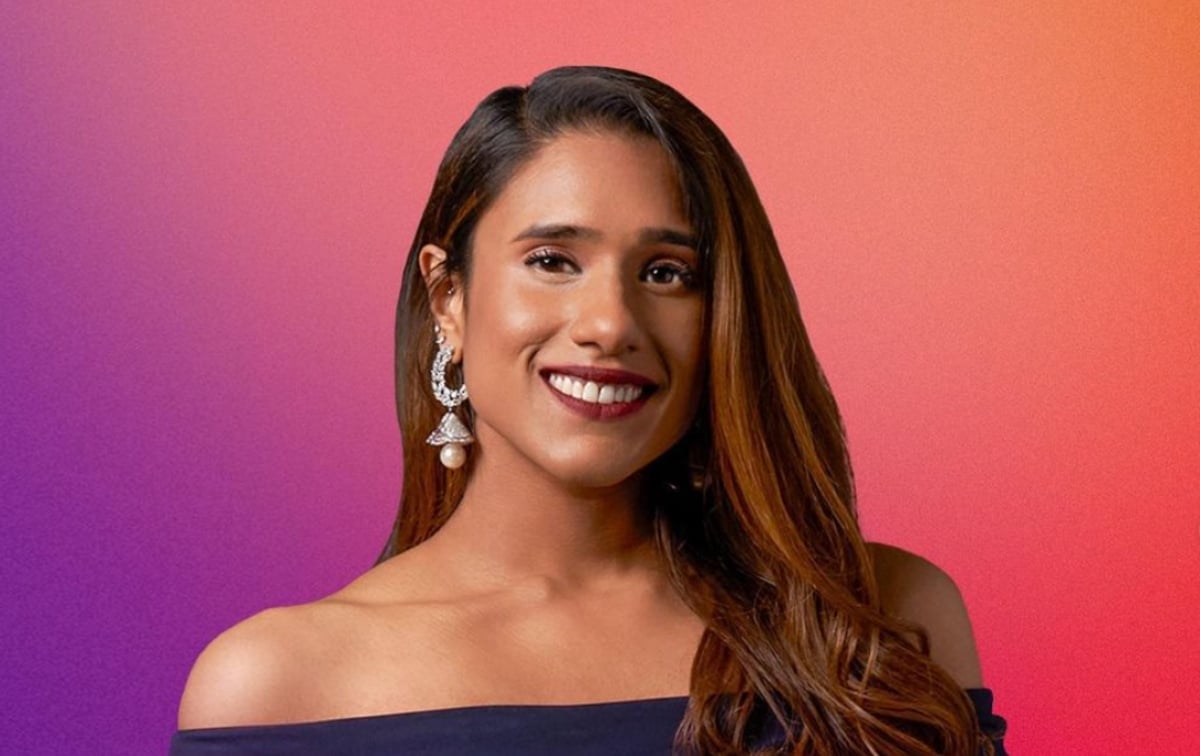 RELATED: 'Love Is Blind': Deepti Said Shake's Scenes Were 'Hard to Watch'
Deepti and Shake got engaged and saw each other for the first time after the pods. It looked like it would be a good match until the honeymoon.
Shake seemed less excited talking about getting married or having kids with Deepti. He said he wanted to take things one day at a time. But when the whole cast reunited in Mexico, he let his true feelings out.
"I'm not physically attracted to her, man," Shake told Jarrette Jones. "It feels like I'm with my aunt or something." Jarrette laughed at this, which was upsetting to many fans.
Deepti says Jarrette warned her about Shake before the wedding
RELATED: 'Love Is Blind': Shayne Addresses the Rumor He Had a Relationship With Shaina
Deepti watched the Jarrett and Shake scene too, but she didn't feel the same way as fans. Deepti defended Jarrette on The Viall Files.
"All of the cast had my back with Shake," she said. "They kind of saw the type of person he was. And I think the editing kind of showed Jarrette in a weird laughy mood there. But Jarrette actually specifically pulled me aside and was like 'I don't think you should marry him. He doesn't speak highly of you.' Shayne [Jansen] the whole time protected me, so I'm thankful for the cast."
"They saw I was a good person," the data analyst later said. "They say I actually cared and took care of Shake so much during filming. His anxiety levels were so high. I like calmed him down. I'd walk his dog, make him breakfast, pack his lunches. I just put so much of my time and energy into that relationship and so to see he treated me that way and talked about me that way is disheartening and kinda sad."
Shake gets called out in the reunion
​​RELATED: 'Love Is Blind': Deepti's Brother Defends Her, Calls Shake out for Wanting Clout
Netflix released a new clip from the reunion. Nick Lachey said it sounded like Shake would have been better off dating elsewhere instead of doing the experiment.
"I want the emotional connection," Shake said. "Everything we know the show is supposed to do. But there's also certain criteria there that goes beyond the emotional connection." He added, "Love is not purely blind to me."
Vanessa Lachey clarified that she said he was on the wrong dating show. Shake later said every woman on the show is beautiful, but the only one he's attracted to is Vanessa Lachey. It looks like the reunion gets very messy, but many people have Deepti's back.