'Love Is Blind': Deepti Says Shake Hit on Vanessa Lachey During the Season
It's not uncommon for Love Is Blind stars to hit on someone other than who they picked. But Deepti Vempati said Abhishek "Shake" Chatterjee went as far as hitting on one of the hosts of the show.
Shake said he was attracted to Vanessa Lachey on 'Love Is Blind'
RELATED: 'Love Is Blind': Deepti Says She's 'Figuring It out' with Kyle
Shake focused on looks throughout the season. Nick and Vanessa Lachey talked about this at the reunion.
"I think you were on, if I may, the wrong show," she said. "And what I mean by that is there are shows where they are based on their looks and if they have a connection. But what I'm saying is you need to open your heart to a bigger picture."
"Because at the end of the day, what if she's mangled in an accident?" she continued. "What if she gains weight? What if she loses her hair, legs, and her arms? Are you not gonna love her anymore?"
Shake said love isn't purely blind to him. He then talked about the women in the cast.
"Every woman here is beautiful," he later said. "I think you're all beautiful. I'm not attracted to all of you. Unfortunately, the only one I'm attracted to is Vanessa, and I wish I wasn't." Vanessa called this "messed up" because she just berated him.
Deepti says Shake hit on Vanessa Lachey during the season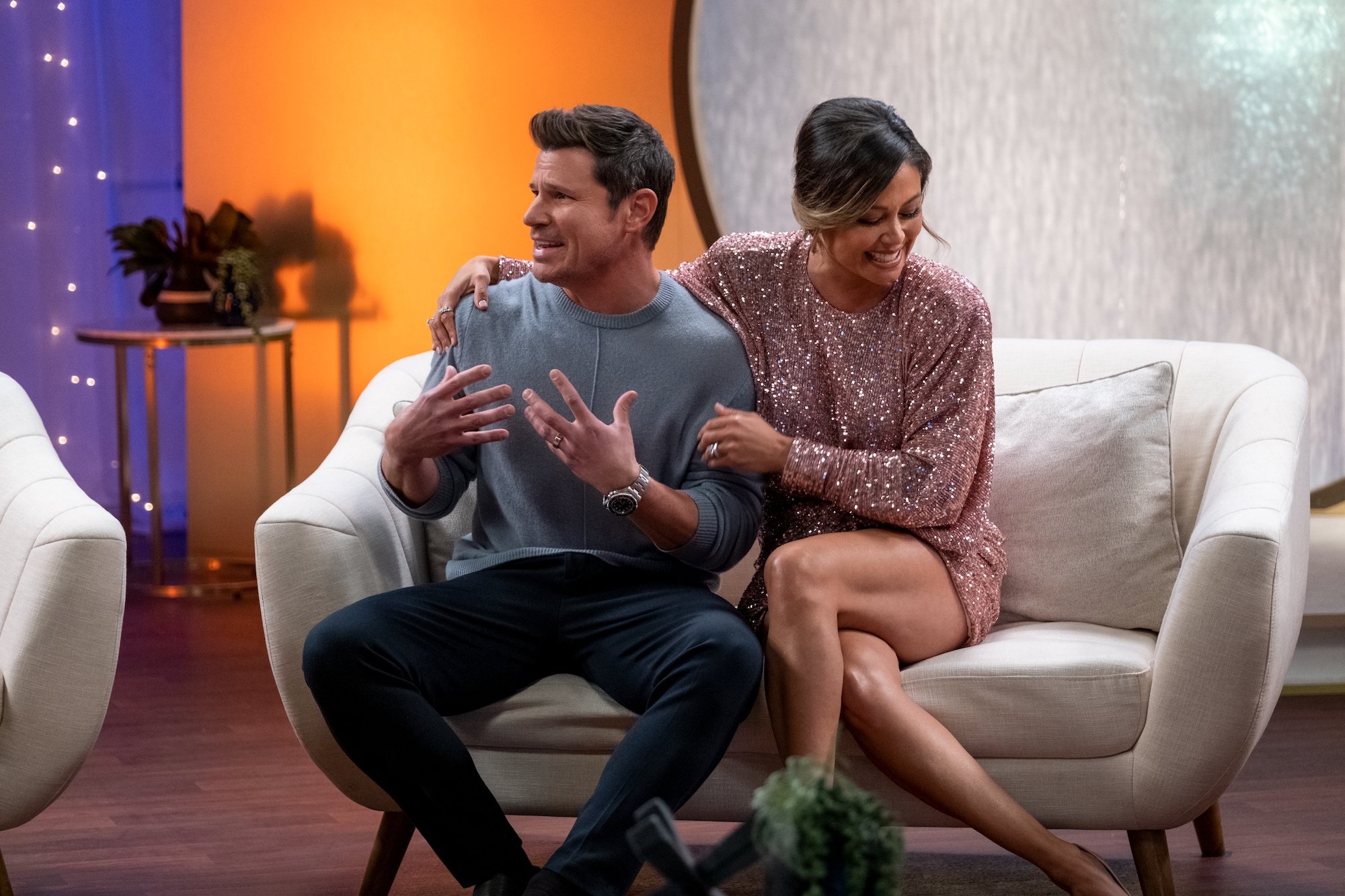 RELATED: 'Love Is Blind': Deepti Said Shake's Scenes Were 'Hard to Watch'
Deepti shared her reaction to the reunion on We Have the Receipts podcast. "There's just no genuinity there," she said. "Also, why is he commenting on other people's relationships as if he knows anything?"
Deepti also pointed out that Shake came at the hosts condescendingly. "Do not talk to Vanessa," she said. Lauren Speed-Hamilton asked if anyone else thought the veterinarian was hitting on her.
"Can I tell you he was hitting on her at the couples reveal?" Deepti said. "So disrespectful. It's so disrespectful," she later added.
Shake is still angry at Nick Lachey
RELATED: 'Love Is Blind': Deepti Says Shake Got a 'Really Good Edit' and Said' Way Worse'
The reunion might be over, but Shake is still going. He posted on Instagram a picture from the reunion and wrote on March 7 "Reunion summed up in a photo. You put a doctor on the show… of course you were going to see some critical thinking," according to Us Weekly.
Shake also wrote, "Speaking of which, @nicklachey you're a massive tw*t for your comment dragging vets. You do realize that becoming a veterinarian considerably more difficult than becoming a human doc right? Also consider learning how to be an impartial host before the season 3 reunion airs. Sorry I didn't play along with your narrative like the rest of these puppets. Say hi to @vanessalachey for me."
He later claimed the post was taken down in his Instagram Story.