'Love Is Blind': Giannina Breaks Her Silence on Damien and Francesca Drama – Confirms Breakup
Love Is Blind fans are blasting Damien for his treatment of his longtime love Giannina after watching the latest Netflix special. Photos of Damien with another woman named Francesca Fargo surfaced online last year. But, he insisted they were just friends and that he was fully committed to Giannina.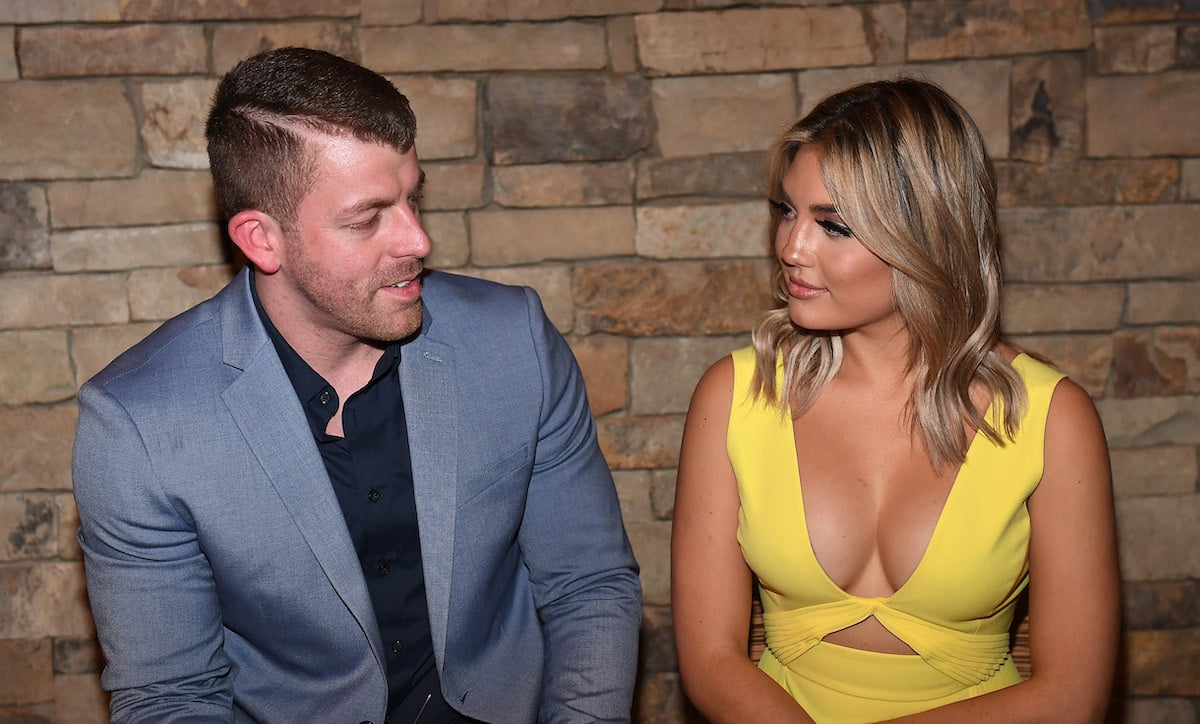 But as viewers watched the latest episodes, Damien and Francesca not only flirted heavily, but he also brought her as his date to the anniversary party of his co-stars. Giannina was shocked. She recently revealed the two split months ago after filming wrapped.
She initially did not believe there was anything going on between Damien and Francesca
Rumors of Damien and Francesca getting cozy began spreading in the Fall of 2020. But Giannianna says she initially paid the tabloids very little attention.
"When I saw those pictures I started laughing," Giannina shares with Entertainment Tonight in a recent interview, noting that she had no reason to not trust Damien at the time. "I was just like, 'Oh my god, this is so funny. How do people really think that there's anything going on between them?'"
"I was like, 'OK, there's clearly, like, nothing there," she added. "But, you know, always kind of keep your eyes, your wits about you. Because you never really know, I guess."
In the final part of the special, Giannina reveals that the tabloid frenzy caused a huge blowup between her and Damien. She reiterates such after she confronts the two at the party.
Giannina says she was blindsided by Damien bringing Francesca to the party 
Linking up at the party with Damien was exciting for Giannina. As viewers remember, the two hadn't seen each other in a week. But once Damien arrived and Francesca wasn't too far behind, the excitement wore off.
"Basically, I knew she was in town, but I didn't know that they were planning on going as a date," Giannina remembers. "That, like, my blood boils just thinking about that. I also wasn't expecting to be treated that way either. You know, if you're going to bring someone as a friend, then why am I the one being treated like the stranger? So that's where I was just completely caught off guard. Yeah, I didn't appreciate that at all."
As for her reaction and how she was able to stay relatively calm, she says it's typically how she handles stressful situations.
"I have a really weird coping mechanism, so when I'm uncomfortable, I laugh or I smile. So I just busted out laughing," she says of watching the moment back. "I was like, 'What? Are you serious right now?' It was just a very surreal moment, because I didn't even feel that [between them] at all at that time."
The 'Love Is Blind' star is hopeful she and Damien can remain friends
Despite how things transpired with Francesca, Giannina has no hard feelings toward Damien and believes they can remain on friendly terms.
"We always felt that we were really good friends," she explains. "But as lovers, it was just very intense, in not the best ways. So, just give it some time. I'm sure he'll have a girlfriend, and whatever. I wish [him] the best."
The Venezuela native also looks back with fond memories of her time with Damien, telling ET:
I don't regret anything. You definitely learn from all different kinds of love. I definitely learned from that. In a relationship, we were just very different, and I think that's very clear. There's nothing wrong with that, opposites really attract, but with us, it's just I guess the way that we communicated, we didn't really understand what the other was trying to say. It was constantly like that. We had some really great moments in our relationship. Like some of my best memories, ever…but at the end of the day, we just weren't as compatible as we should have been after dating for two years.
Now, she's "happily single" and ready to begin dating. She admits the idea of dating after the breakup was initially "scary" because things have been so public, but she's welcoming her new life with open arms.
Love Is Blind: After The Altar is available for streaming on Netflix.