'Love Is Blind:' How Cameron and Lauren Merged Their Finances After Marrying
'Love Is Blind' stars Cameron and Lauren are still happy in love. The couple recently shared how they merged their finances. Cameron and Lauren say it's been easy.
Ask any Love Is Blind fan who their favorite couple from the show is and more than likely, they'll respond with Cameron and Lauren. The two continue to keep fans updated on their ever-evolving love story on their YouTube channel and through Instagram. They remain honest about almost all aspects of their marriage, even finances. In a new interview, the couple reveals how they avoided the pitfalls of financial stress in their marriage.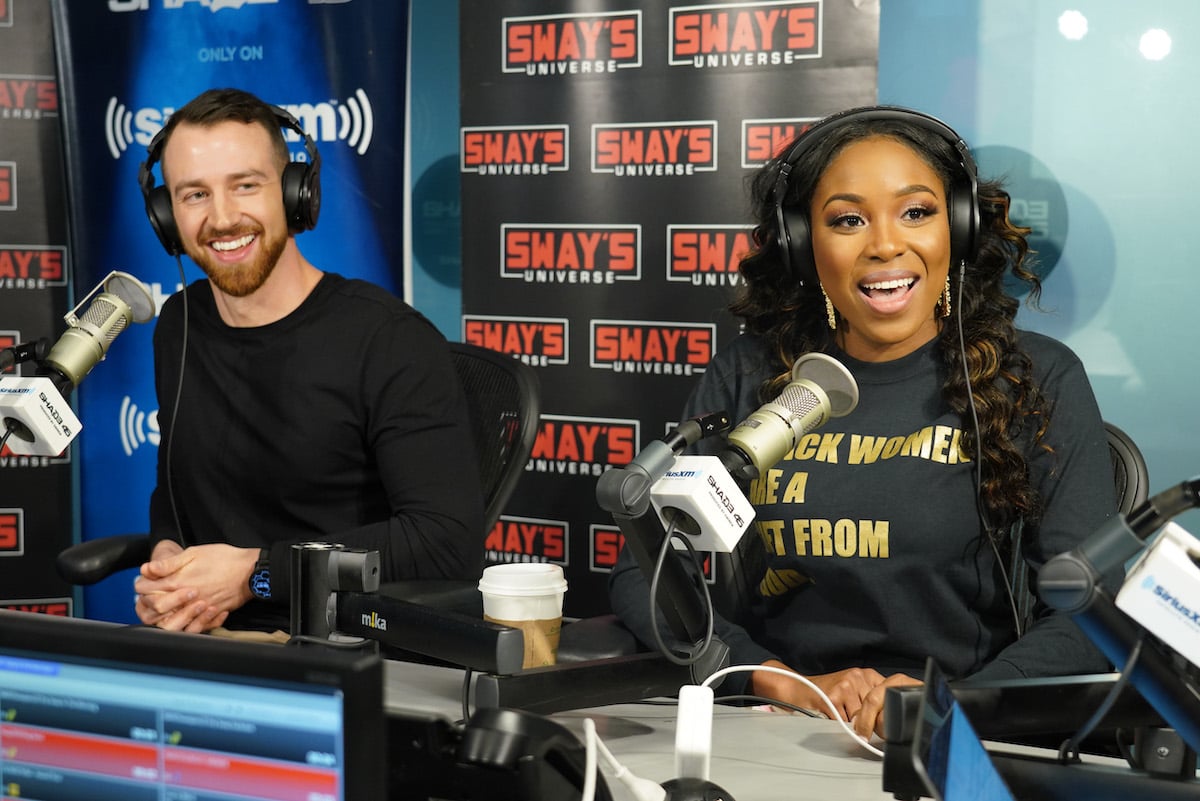 How Cameron and Lauren make their money
Lauren and Cameron's time in the pods was spent getting to know one another blindly. For them, it helped navigate having serious conversations without the pressure of a face to face date. In terms of asking about careers and finances, the pods became a safe space for those questions.
During the show, Cameron reveals he works as a data consultant. According to Refinery 29, Cameron was working with Weill Cornell Medicine for almost two years at the time of the show's release.
Cameron also has two master's degrees: one in artificial intelligence from the University of Georgia and another in Neurophilosophy.
Related: Love Is Blind' Fans Can't Get Over How Clearly Obsessed With Lauren Cameron Still Is
While filming the show, Lauren was a freelance digital artist. In an interview with Brides.com, Lauren says there was a significant difference in pay between her and Cameron due to their careers. But, she insists it wasn't a deal-breaker.
"At the time, Cam was heavy into his corporate artificial intelligence work and I was a freelance artist, so of course, our salaries were a little different back then [laughs]. But I don't feel like it's something to hide," she says.
Now, the couple works together often in the influencer space. They are building a brand together as the Hamiltons outside of their individual work and passions.
Cameron and Lauren on how they handled the conversation about their salaries before marrying
Unlike many couples, Cameron and Lauren say there was no hesitation to disclose their salaries. The concept of the show also didn't allow for delays in those conversations as the couple had to decide if they wanted to marry within eight short weeks.
Related: 'Love Is Blind': What Tested Lauren and Cameron's Relationship The Most?
"I feel like we discussed it fairly early in our relationship. Even probably before we were married. I don't think it's anything to really hide. I couldn't see a reason to hide it," Cameron tells Bride.com. "Finances are a critical part of it; something we all can't ignore. Even if someone has a good job, maybe they have a lot of debt. You don't know until you have that discussion."
Lauren agrees, explaining that even if there's one partner designated to handle the bills of the home, the other should be aware of what's happening at all times.
Why Cameron and Lauren have a joint account
Cameron and Lauren admit to keeping separate accounts until after the first year of marriage. Viewers of the show also remember Lauren's hesitation to giving up her home and moving in with Cameron. But, after a few months, she gave in, as she says she's all in for their union.
Having a joint account makes the most sense for the couple, considering they live together and share household expenses.
"The idea behind the joint account was to create an account where we could pay for our bills, our mortgage, utilities, groceries, home improvement projects, and everything we share together," says Cameron. "We just felt like it made sense to contribute to that equally and because we're living together and work as a team, especially now because we're doing more work together."
Lauren says both she and Cameron contribute an equal amount of money to their joint account on a monthly basis.